It's easy to fall into the mindset that if Dreamstime has over
4,000,000 photos online is there anything left to add?
The answer is yes yes yes. In fact new photos are selling every day.
Also there are a few things we can do to increase the chances of a photo selling.
Look or create the unusual in the photo.
When I drove by this guy pressure washing a building the first thing I noticed was the mans shadow on the wall.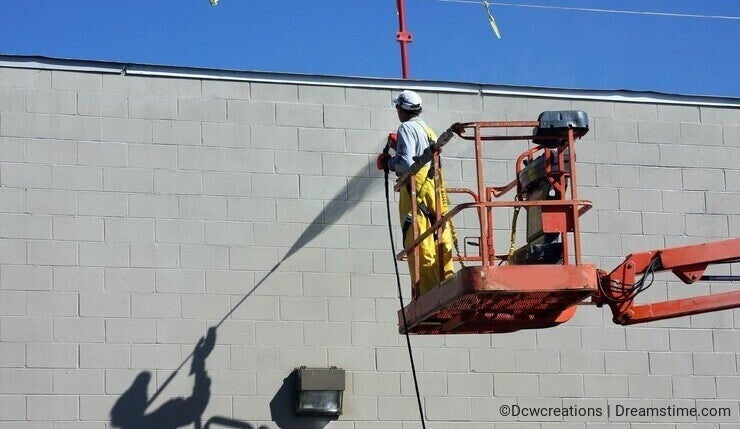 It was as if he was in a battle with himself. So although there are many pictures of pressure washers this one is unique, it's like a picture in a picture.
Actually I think the shadow makes the photo and the guy is along for the ride.
Another example is of this irrigation system.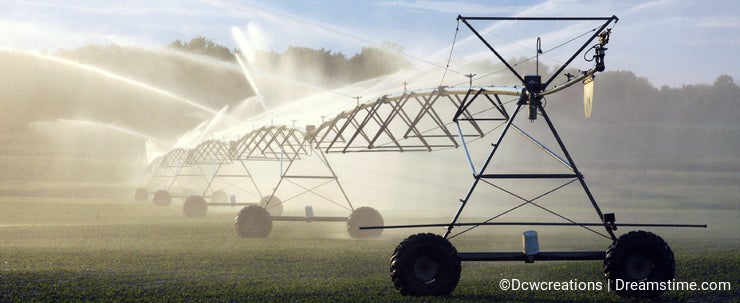 When I saw the setting sun highlighting the water being sprayed from the pipes I knew that was the picture in the picture.
That's what makes it more appealing. It makes it stand out. It makes the photo pop.
In my opinion that's what the designers would be looking for, something a little different.
Like a picture in a picture