The posing Stonechat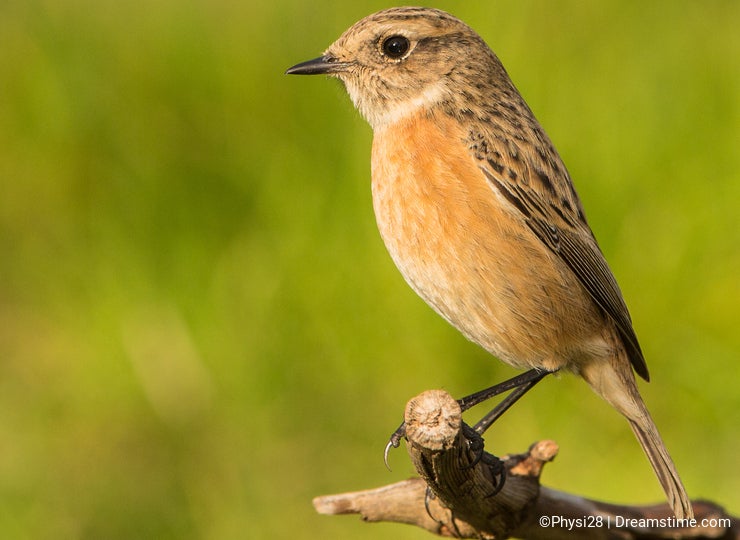 This pic of a female Stonechat (Saxicola torquatus) got a standard 0,42$ sale recently, this was now the third sale since I uploaded it in 2013. It is the typical "Dreamstime photo" in that the Stonechat is really posing for the camera. The good thing about this species is that they like to search for food, manly insects, on the ground, but every few minutes they use to fly up and perch on a pole or bigger rock to have a look on what happens around, this is wise as while they are moving on the ground, grass, stones and bushes don't allow them to see what or who is near, a cat for example. As you know their behaviour you can anticipate and get ready for the moment the bird will go back to it's perch and sit upright and very photogenic indeed! Another advantage you can use to your profit is that while the bird is on the ground you can make some quick steps towards him, as soon he flies up you freeze of course!
Some bird species are hard to get, either they newer stop moving in the branches of a tree or they hardly come out of the thicket of bushes, Stonechats however are among the "actors", they know how to pose like real professionals!
Photo credits: Joan Egert.