Prizren, historical city, Kosovo
Prizren is a historical city located in southern Kosovo. It is the administrative center of the homonymous municipality and district.
The municipality of Prizren is still the most culturally and ethnically heterogeneous of Kosovo, retaining communities of Bosniaks, Turks, and Roma. The municipality has an estimated population of about 240,000 inhabitants, comprising both the town itself and its 76 villages. Prizren is located on the slopes of the Shar Mountain in the southern part of Republic of Kosovo. The municipality has a border with both Albania and the Republic of Macedonia.


See in Prizren
The Shadervan is a tourist area on the south side of town, there are numerous cafes and restaurants there. The ancient water fountain is a protected cultural monument, there is a legend that if you drink from it you will be sure to come back.


The Old Stone Bridge (Albanian: Ura e gurit, Serbian: Стари камени мост), Bosnian: Stari kameni most) is one of the landmarks of Prizren. It crosses the Prizrenska Bistrica.


UNESCO-protected 14th century Serbian orthodox monastery Our Lady of Ljevish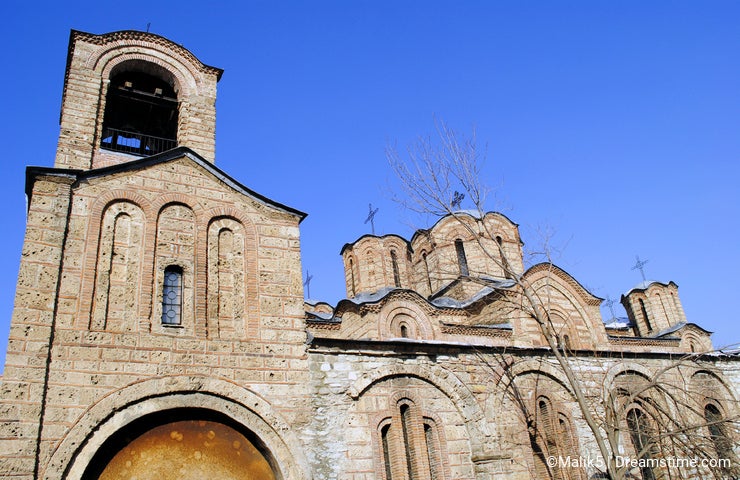 The Sinan Pasha Mosque (Albanian: Xhamia e Sinan Pashës, Bosnian: Sinan-pašina džamija, Turkish: Sinan Paşa Camii) is an Ottoman mosque in the city of Prizren, Kosovo.[a] It was built in 1615 by Sofi Sinan Pasha, bey of Budim.The mosque overlooks the main street of Prizren and is a dominant feature in the town's skyline.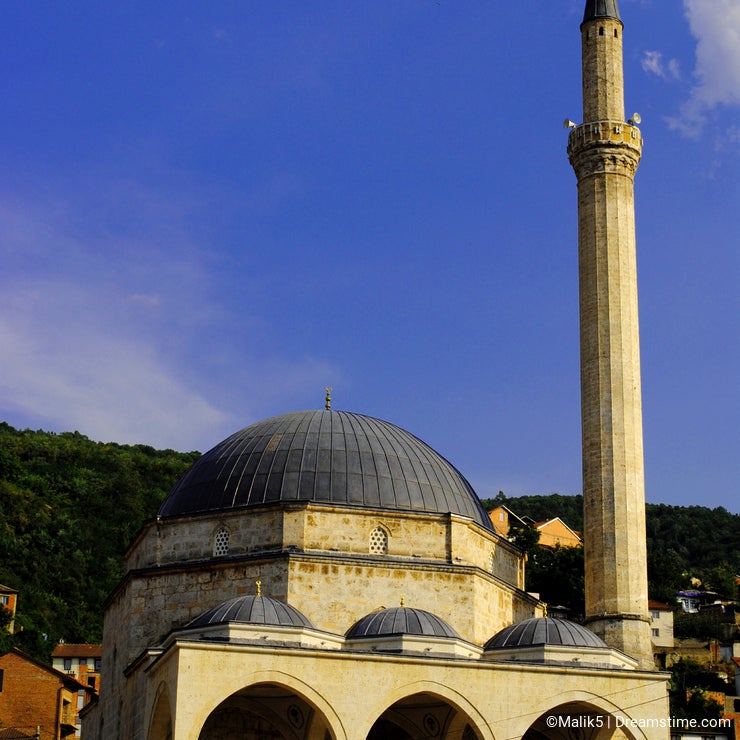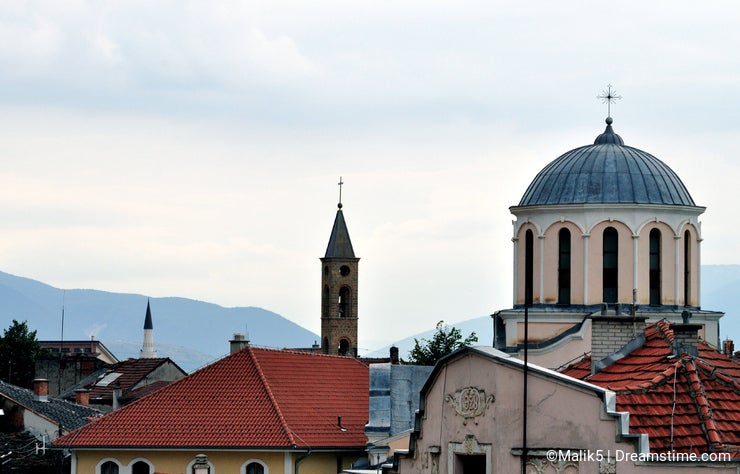 Prizren Fortress
The exact date of the building of the Fortress of Prizren is not known. However, it is believed that the fortress dates from the 6th century. Through the years it has been used for habitat and military purposes. A characteristic of the fortress is the 42-stair tunnel which is located on the eastern side and takes you down to the Lumbardhi River.

The Hammam of Gazi Mehmet Pasha
The Hammam was built in the 16th century by Mehmet Pasha. The Hammam of Gazi Mehmet Pasha is considered to be one of the biggest in the Balkans and belongs to the most successful period of Ottoman architecture. The initial role of the Hammam was to serve as a public bathroom; however, currently is used as a place for various cultural purposes.

The Complex of the League of Prizren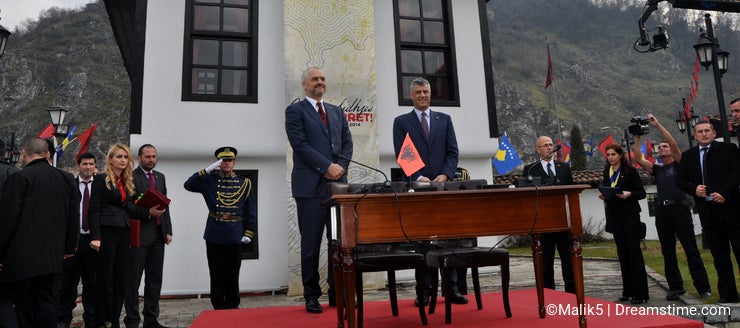 DOKUFEST, The International Documentary and Short Film Festival, is the largest film event in Kosova. The Festival is organized in August in the picturesque and historical town of Prizren which attracts numerous international and regional artists.

River Cinema is built on a platform directly over the Bistrica River that flows through Prizren.

Photo credits: Malik5.