Pro Cycling and Local Parades
Research Counts
Covering a multi-day cycling event gives the photographer plenty of opportunities to capture compelling content, however, the complexity of the race warrants some attention by the photographer to know where to be to get in on the action. Most professional cycling races, for example, are actually many races in one with an overall race leader being declared after each day's stage race and individual classification leaders also being named. I do a bit of research to know whom to follow before the start of each stage and to know whom the new leaders are so I can focus in on these racers. Classification leaders such as Best Sprinter, Best Young Rider, Most Aggressive Rider, etc. are posted after every stage and their images should be part of routine race coverage. Taking a look at a roster and knowing jersey numbers and the race lineup is extremely helpful so you can easily identify race and classification leaders as well as each team for getting the most noteworthy photos.

Positioning
Because cycling is both a team event and an individual competition, opportunity exists for tight shots of individual competitors or an entire group closing in on the leader. I examine the course layout and find certain spots that aid in capturing a high-impact photo. For instance, tight corners on a course can help slow the action to a point where sharp images are much easier to achieve. Tight corners also bring the riders closer together, making for impactful images. This is also true of steep climbs as the racers struggle to get up a hill with varying degrees of success. Other spots are ideal because they involve either a simple background that isolates the cyclist, or a background filled with spectators cheering wildly. Yet other spots are good because they are in bright sunlight that also allows for a faster shutter speed that can stop the action.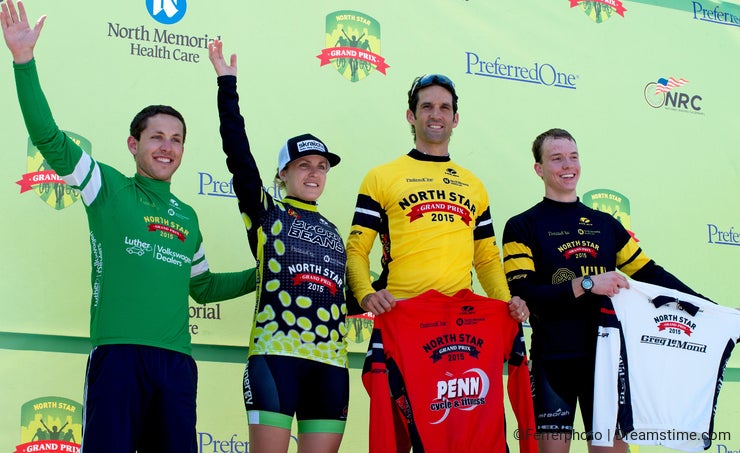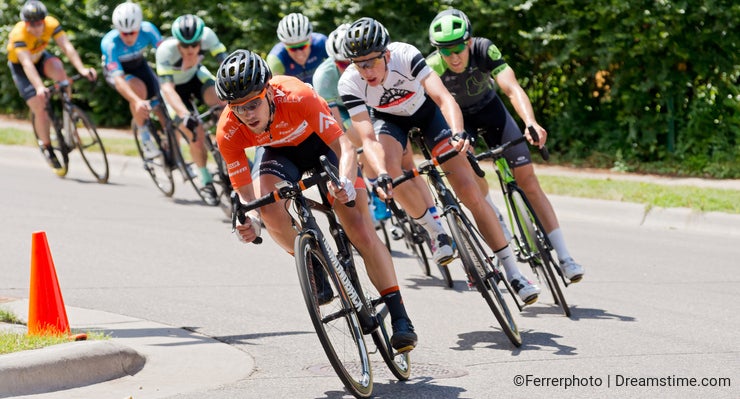 Podium
The winners' podium is a key moment after each race stage and at the very end of the multi-day event. Keeping a portable flash handy is helpful in guaranteeing well-exposed, crisp images as the winners are announced during the awards presentation and all manner of reactions and expressions light up their faces.
Parades and Festivals
Community parades and festivals are another type of event I cover that give me a chance to put a face on the community goings on and allow me to participate and give back something to the community I live in. They are slower in pace and give one the chance to capture expressions, colorful costumes and the leaders of the civic community that shape our future. At this type of event, I don't have to change positions much, but I am more mindful of not getting in the way of spectators who also may want to capture the action, as many of them will anticipate a friend or relative's participation as they pass by. I find many times the best place to be is at the curbside so a lens with a wide to moderate telephoto zoom is sufficient as this allows me to get in physically close to the parade and simply allow the procession to fill the frame as it passes by literally feet from where I am. The flexibility of a lens in this range allows me to capture individuals' expressions or larger groups on floats or in motorcades. Remember, the wider the angle of the lens, the less of issue you will have with blurry images resulting from hand holding your camera. The goal always is crisp images and bringing a tripod to this type of event is usually not practical. Monopods, however, may be more useful but this also depends on your own style. I would experiment to see what works best for you.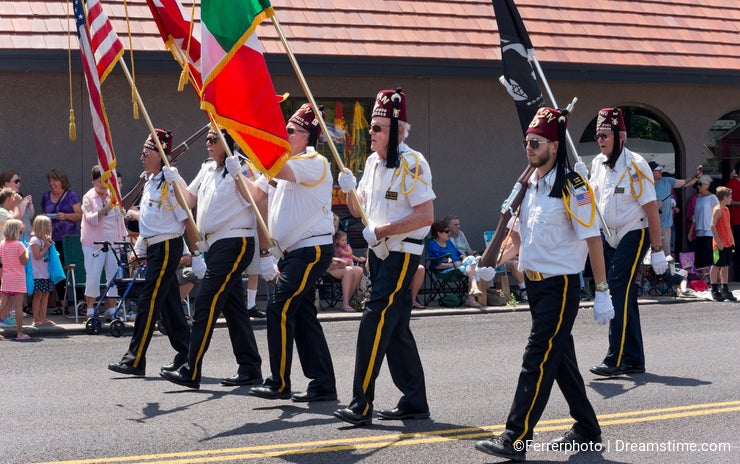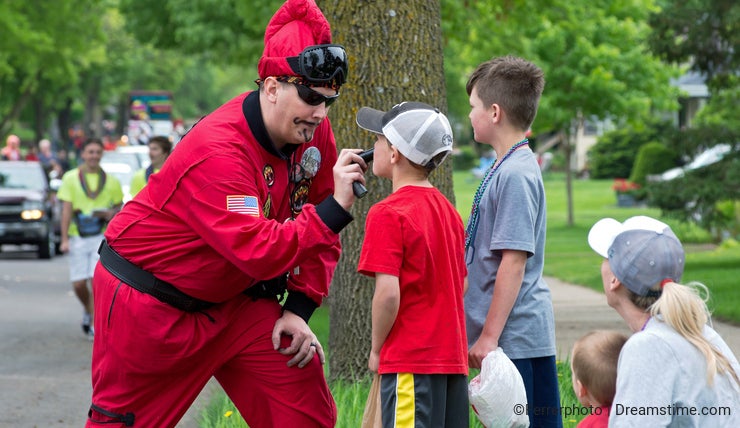 Photo credits: Joe Ferrer .