Promenade Beach, Pondicherry, India...
Promenade beach, also known as Pondicherry beach, is one of favorite places among residents and tourists in Pondicherry, India. As the name suggests, it is more than 1 km long stretch of beachfront along the Bay of Bengal.
At the beach, the sun rises above the sea; colorful sky and its reflection in the waters create stunning pictures at dawn.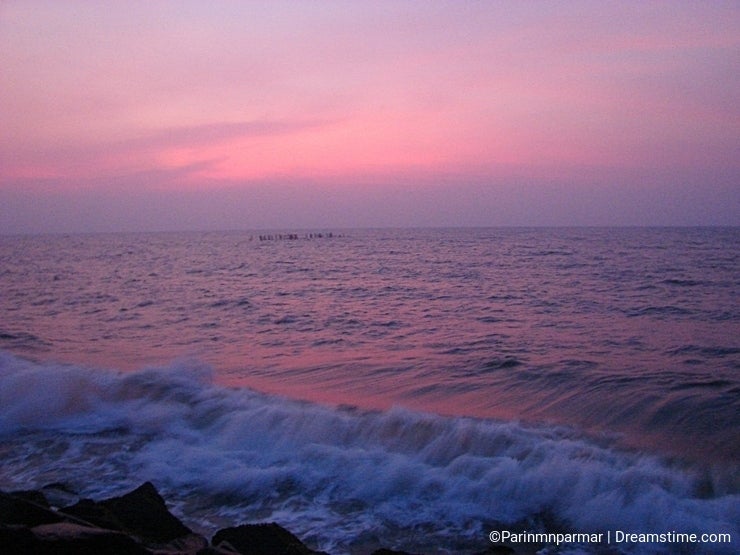 When I was there, I had a "golden" opportunity to capture the golden sun with its bright aura at an early morning...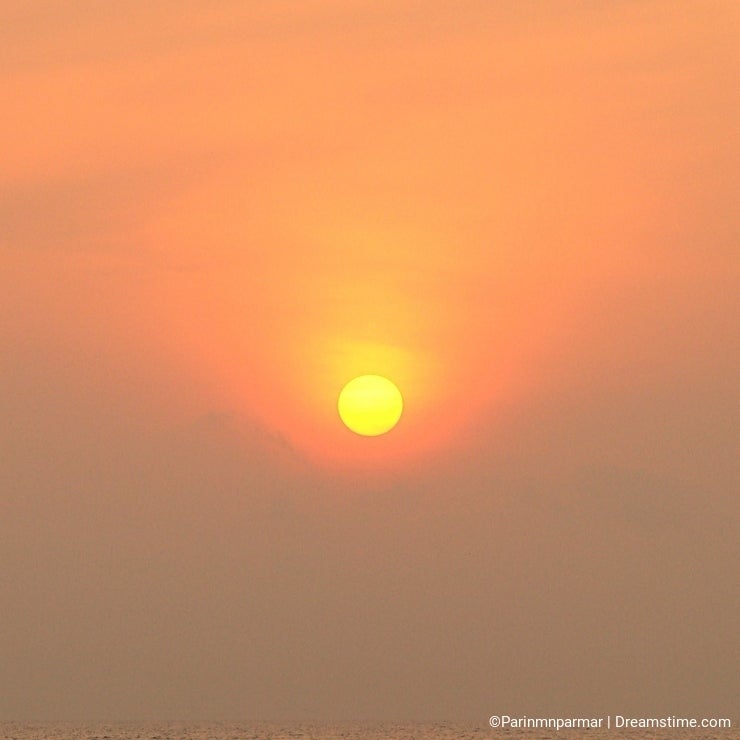 An evening at the beach, especially on weekends, is known for stalls of street food, shell souvenirs, and miscellaneous items.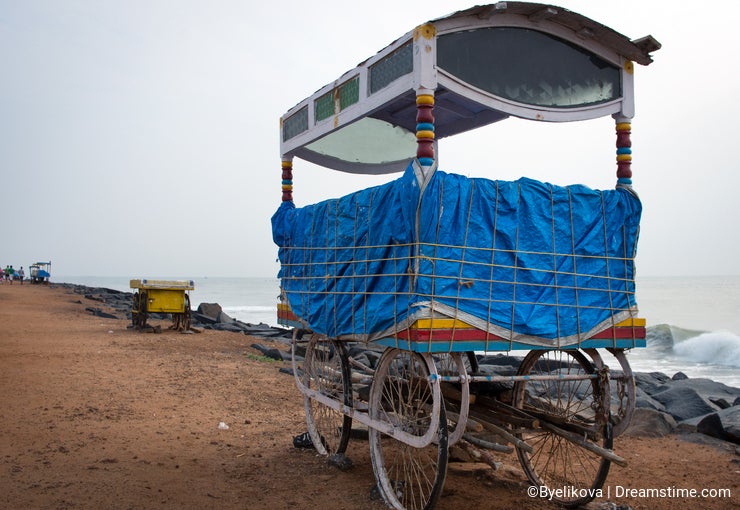 The beach is rocky - sea waves crashing over the rocks do not allow eyes to move away from continuously changing patterns of splashing water droplets...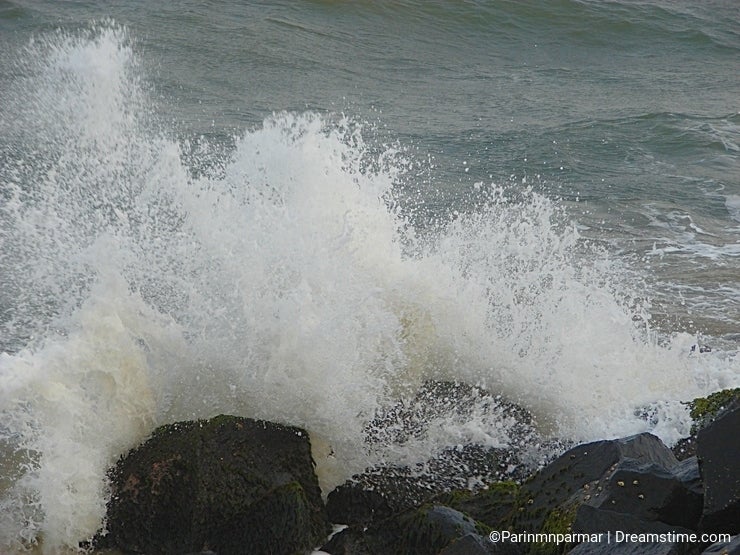 Photo credits: Byelikova, Parin Parmar.