Recognizing the moment
Sometimes we walk right by a special moment and never even notice it!
Finding a caterpillar and a chrysalis in the same dill patch was nearly one of those moments. I had taken several close ups of the chrysalis before I thought to include a nearby caterpillar in the scene.
Look in the not so obvious places when you are out with your camera. Sometimes you find something special!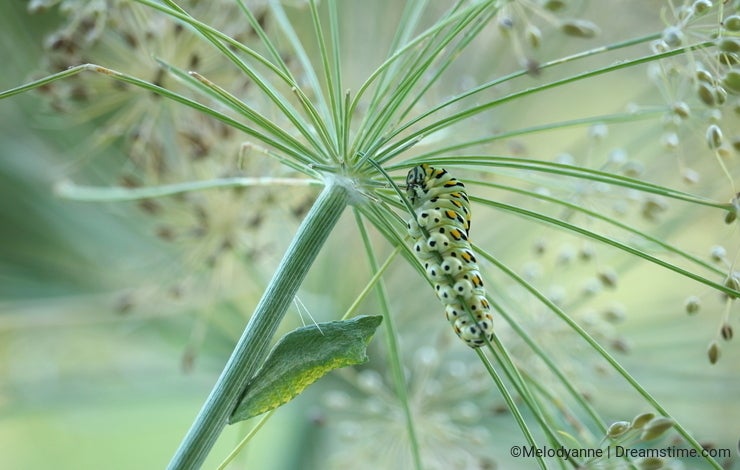 Photo credits: Melodyanne.