This past weekend I had an unusual experience while returning home from the 2010 Red Bull air Races in Windsor Canada.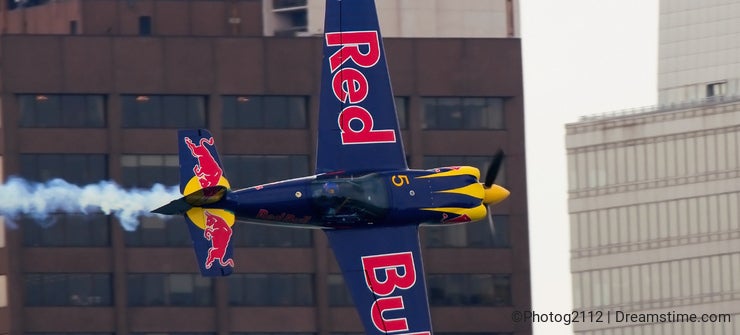 I had decided that this year I was going to cross the border to the Canada side to shoot the Red Bull Air Races so I could have the Detroit skyline in the background. I made the right choice that day by shooting from Canada. It was a great day for shooting, and I got a lot of shots that I was happy with.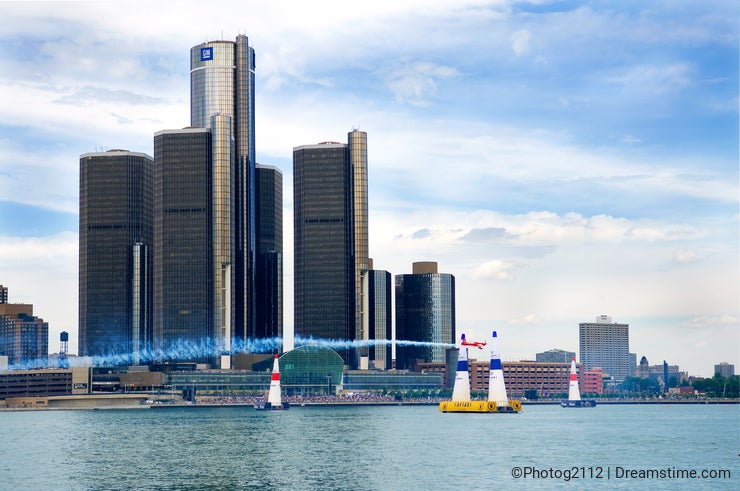 After the Races ended I headed back home across the border, excited to see my results. I had traveled alone to the races, because I usually like to be unencumbered while I shoot. Well the Customs agent really drilled me on going across the border alone for some reason. I explained that I went to take pictures of the Red Bull Air Races, and that I usually go alone when taking photographs of events. Well, several questions later she decides to search my car. So I pop the trunk, thinking I have nothing to worry about, I only have my camera bag in the trunk. She goes through my bag, and finds a notebook. Now, at this point I have no idea what this notebook is, and even where she had found it. She starts asking me questions about the content in the notebook. I explain that I do not really know what it is, and what is in it. She reads off a couple lines to me "casino street view", "city background" etc… All this time she is not letting me really see or read the notebook. She starts asking, "Are you being paid to take pictures? Are you taking pictures of buildings? What are you taking pictures of? At this point my mind is racing, what is on that list? I begin to figure it must be some shot list that I had, and start explaining that I do sometimes shoot stock photos for Dreamstime, and other agencies, and it must be a list of items that I want to take photos of. She then takes my camera and starts looking through the photos on the card. Finally after a few more questions she lets me go through. All is all it was about a 10-minute interrogation.

When I finally arrived home I had a chance to look at the notebook, and I realized it was from an automobile shoot that I had done a year ago. I usually like to plan some of my shots out in advance and write them down. Never in a million years would I figure that one of those lists would come back to bite me!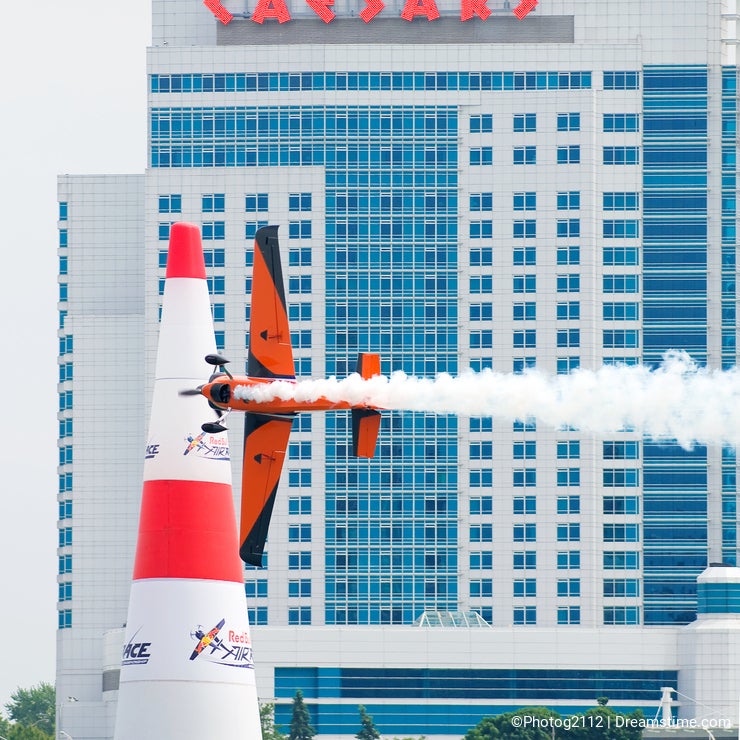 The whole experience made me think. What is the big deal about shooting pictures of buildings? In reality are there not enough pictures of everything already available on the Internet? Are people just too paranoid anymore? Has this person never heard of or seen Google Street View? Myself I have never been suspicious of anyone with a camera, even before I was into photography. I know that the catalyst for me was the fact I was traveling alone. What are your thoughts? Are we tipping over the edge of paranoia?