Remembering Yitzhak Rabin
Twenty years ago, on November 4, 1995, Yitzhak Rabin was assassinated in Tel Aviv. The Israeli warrior and prime minister died after being shot at the conclusion of a peace rally during a heated election campaign.
Rabin was not at ease with the media and uncomfortable at staged events and photo sessions. Unfortunately, this showed in his awkward and stiff expressions and body language. If you were patient and had quick reflexes, you might get lucky and catch him at a good moment. Rabin had an unusually ruddy facial complexion which was so pronounced it sometimes made the photo seem out of color balance. But what I remember most vividly about Rabin was his world-weary, soulful eyes. There was a sense of gravitas, a great burden, a weight on his shoulders. One time, though, this weight lifted as he rejoiced with Labor Party workers in a local headquarters outside Jerusalem. The news was optimistic that Labor was getting a good turnout on election day and he evinced genuine enthusiasm, hope, and joy.
In the days before the assassination, Israeli prime ministers were far more accessible to press photographers. Now, however, security is far more intense. Often events at the prime minister's office are open only to "pool" photographers, one photographer, designated on a rotating basis, who would shoot the event for all agencies and news outlets.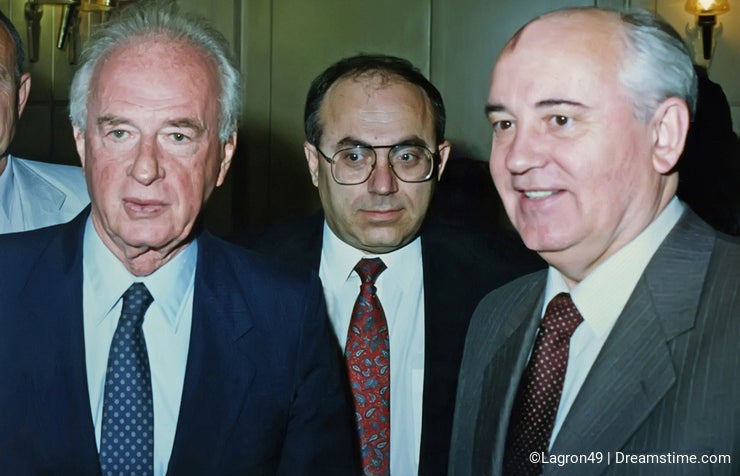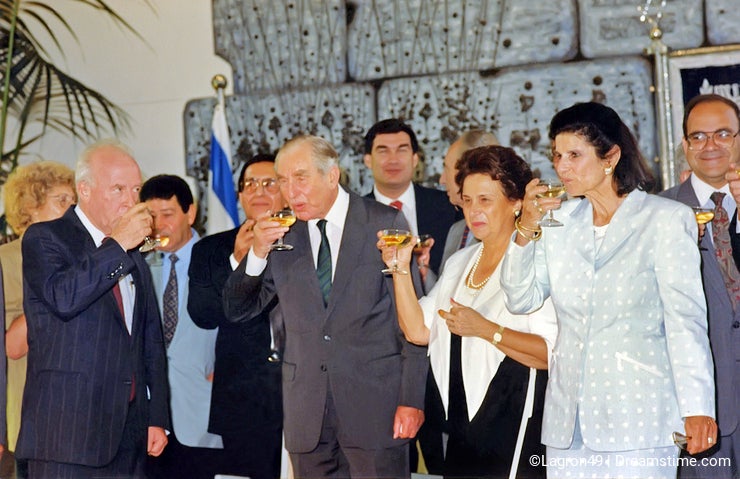 Photo credits: Laurence Agron.