When last wrote about my trip to the famous Jenne Farm in Reading, Vermont, I was there to capture a bit of the Autumn leaves and fine fall foliage among a backdrop of rolling hills and pastures accented with bright red painted farm buildings.
Jenne Farm is indeed a iconic, scenic location complete with donation box which highlights its popularity among photographers seeking to capture a classic image of rural landscape.
As may know from my previous post about the farm and surround area, I promised to return in the winter to capture some snow covered images. Little did I know my chance would come so soon!

A freaky late October snowfall (thanks climate change!) deposited about four inches of snow on the area. It was perfect! Just enough to cover the ground and coat the trees, but not so much to imperil travel or require heavy duty outerwear.
Once again I found the place deserted. The road was icy but manageable with my trusty four wheel drive Subaru Forrester. The sun was bright and deep blue and the temperature was a toasty 25 degrees or so.
From here I drove all around this part of Vermont looking for captures and seeing a number of fellow photographers out capturing the beauty of the snowfall.
Unfortunately this part of Vermont is still recovering from Hurricane Irene and road crews were busy in many parts of my journey. In one case the GPS took me seven miles down a road which at the end I barely made it by a road crew before they closed the road for paving.
Another close call occurred when I stopped to take a picture of a flood destroyed house. Three local redneck types were walking down the road and I could hear them talking loudly about "tourists" and "yup, out of state plates". I don't think they took too kindly by all of the attention the destruction of the area is causing. Probably every leaf peeper was around taking pictures over the past few weeks. I walked deliberately back to the car and formulated a story in my head that I was an insurance adjuster, just in case.
Unfortunately in their small minded world view they don't seem to realize that tourists bring in money to the area and this year they could be thankful anyone came at all. Plus lots of money from out of stater has been sent to the area.
But having lived in beautiful places before, I can understand how locals can become weary of more affluent visitors, especially when one hears of stories of people wanting tours of flooded basements or setting up lawn chairs to watch people clean out a flooded house.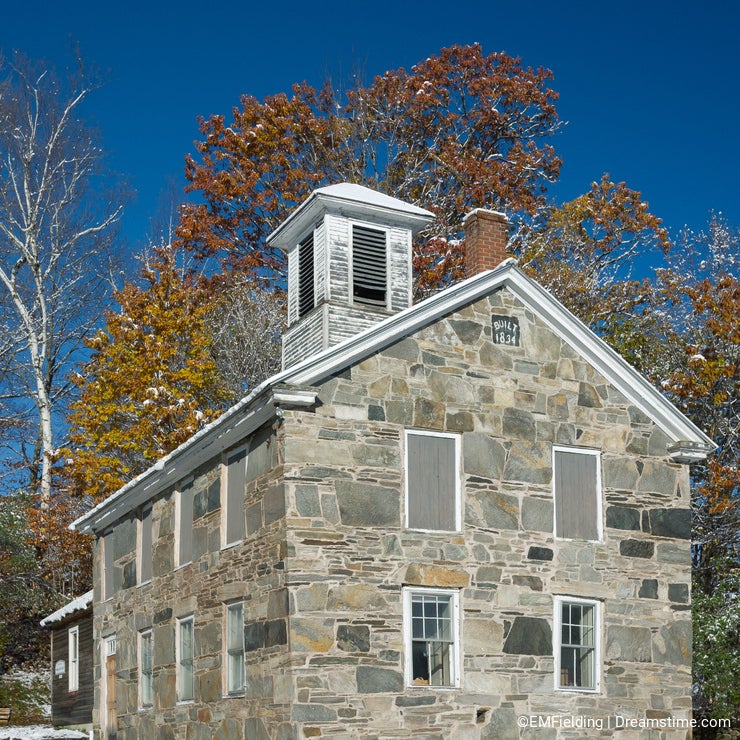 https://blog.dreamstime.com/2011/10/20/my-trip-to-a-photographer-s-mecca_art36383