The Right Place At The Right Time!
Most photographers at some point in their career will experience the wonderful feeling of 'being in the right-place-at the-right-time' scenario!
It might happen just once in your lifetime or you could be blessed with the above scenario occurring several times.
Whatever the case, it would be a terrible blow to your demeanour if you were confronted with a once-in-a-lifetime opportunity only to reach for your camera and you realised you left it at home on this occasion! This experience I'm sure has already happened to many of us....me included!
However, just the other day when my wife and I were taking a stroll through our local park (it is a place we visit on many occasions) just such an opportunity confronted me! I'm pleased to say that my camera was definitely by my side on that day!
Anyone familiar with my portfolio will know that I love to take photos of vintage/sports cars. On this particular day I was certainly gobsmacked with this awesome piece of eye-popping magnificence.....a McLaren 570GT 3.8L V8 twin turbo with top speed of 204mph...just parked there in all its glory waiting for me to come along and photograph it!
After I finished drooling sufficiently, I got on with the task of happily snapping away when all of a sudden the owner came along. I wasn't sure if he would be all that happy with me indulging myself but we started to have a good chat about the car and after a while he asked me if I would like him to open up the butterfly doors for me to take photos...well, I just had to go along with that suggestion!
The photo below is the original shot of the supercar in question, the photo below that shows the car surgically removed having a coastal scene background instead.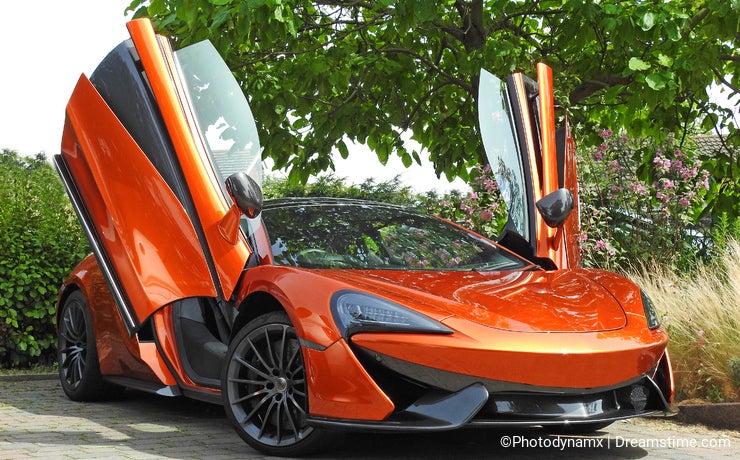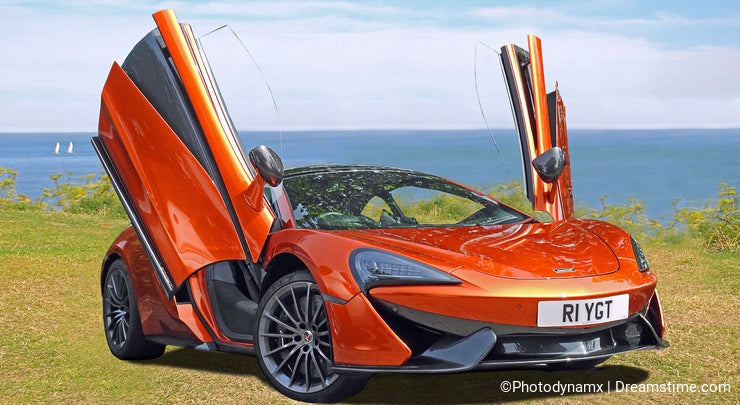 This type of photography might not float everybody's boat, but it certainly did it for me! I have taken photos of many sports cars, luxury cars, muscle cars, vintage cars etc....but this one topped all the others! I suppose it was made even more special because it was unexpected....like going out to photograph a common sparrow and you spot an extremely rare breed of bird instead....just perched there on the branch winking its eye at you...it beggars belief!
So that experience was a real treat...it was unexpected...it was a rare unique thing to photograph and it just leaves you walking on air!
No doubt anyone who reads this blog will call to mind just such a special moment for them...and if not I'm sure it will happen...just make sure you have your camera with you!
The moral of this story?
Even if you visit a place regularly and see the same old scenery, never underestimate that something out-of-the-blue might just happen to make your day even more incredible!
Photo credits: Photodynamx.