Romanian comfort food (part II, the dishes)
Romanian food (like any other cuisine) was influenced in its development by its neighbors and any country that had anything to do with it at any time. Turkish, Greek, Russian, Bulgarian, German and Hungarian cuisines helped Romanian cuisine grow a larger list of dishes. Several ingredients, spices and recipes were introduced during our long history and adapted to our culture and needs.
However, I will not write about gastronomy history here because I am not that gifted. I will write about dishes that are listed in my mind and soul as comfort food.
Comfort food is the one that soothes, makes one happy, makes one content, heals pain and fatigue, relaxes one and brings warmth. Of course, it should be easy to cook, fast and with accessible ingredients. Or better yet, you can suggest some one to do it for you and you just eat it :P
My list is here, right here. Try not to drool too much.
1. My most favorite comfort food is prepared in less than 30 minutes, is creamy and delicious and every ingredient has its purpose. Mămăligă cu ou, unt și brânză we call it and it' s a sort of polenta (made either hard or soft (I prefer soft)) with butter, aged cow or sheep telemea cheese, boiled or fried eggs and sometimes bacon. OK, most of the times, in my case :P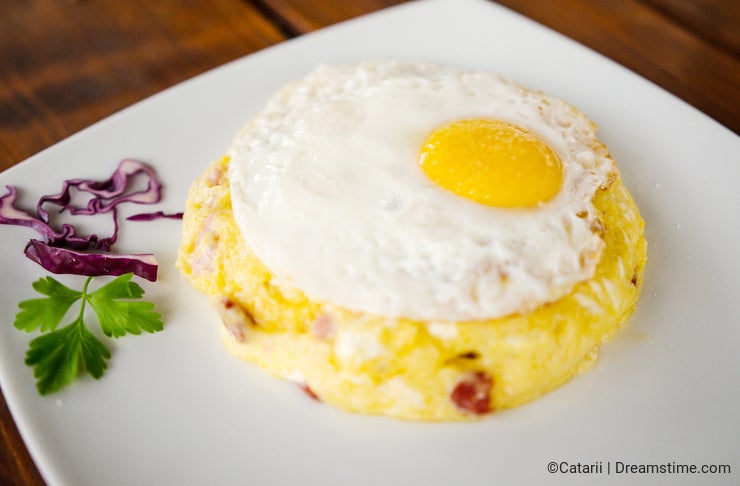 2. Second on the list are mititei. These are not easy to make but they are found already prepared in most of the shops, you just need to grill them or fry them in the pan. Grill is the best option for that smokey flavor. They are like some sort of sausages without their "skin", the meat can be a mixture of beef and sheep, or beef and pork or beef, pork and sheep and the thyme and garlic are a must. Also the bones soup.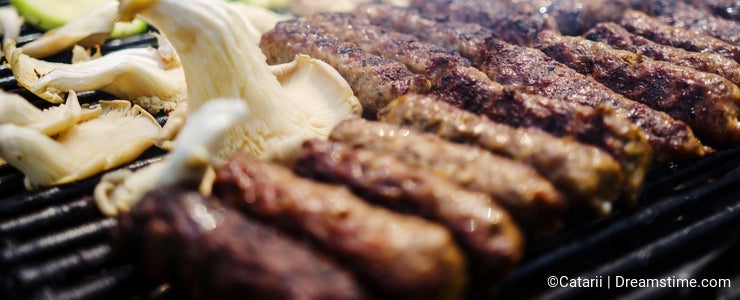 3. Ciorbă de lobodă (Orache soup)- one of the most beloved spring soups. It's made from the leaves of a plant named Orache, has a red dark color and it's finished with borsht (a sour liquid obtained from fermented corn meal and wheat bran in water). The orache soup can be vegetarian/ vegan and is suitable for the Lent or it can have smoked meat and omelet in it. This soup should ALWAYS be served with fresh lovage.
4. The tripe soup- might not sound too appealing but this is the queen of soups in Romania. It's very rich, made with beef bones stock, egg yolks, sweet cream, vinegar pickles and of course, beef or pork tripe. The best I ever had was made by my grand mother and passed now to my mother. I never cooked it myself. But I love eating it with a pinch of vinegar, hot pickled pepper and some cream.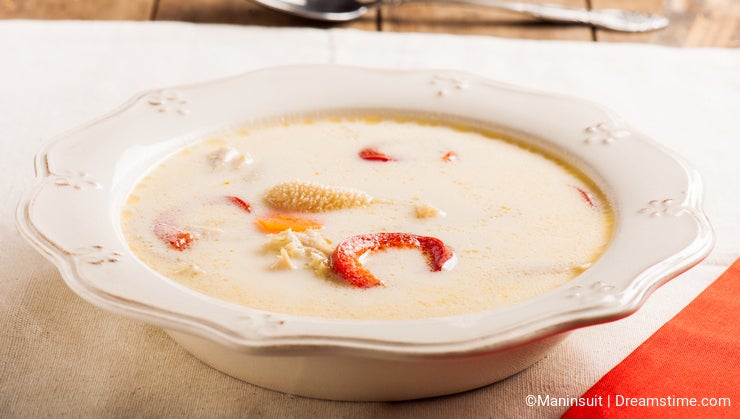 5. Mac'n cheese. But not the American ones. My grandmother made some great macaroni and cheese with aged cow telemea, and a lot of butter. And up in the oven.
6. Șoric, slănină, pork skin and fat. The skin is eaten either raw with a pinch of salt and some fresh bread, either fried in open fire. Both versions are great, I prefer the first. The fat, which is called slănină is a cold meat product kept in brine with garlic for some weeks, dried after and smoked. The result is delicious and can be eaten as such with some fresh bread, fresh onion and garlic or cooked in several dishes or open fire (on a stick). I eat it as such or in lecso, a Hungarian specialty with sweet pepper.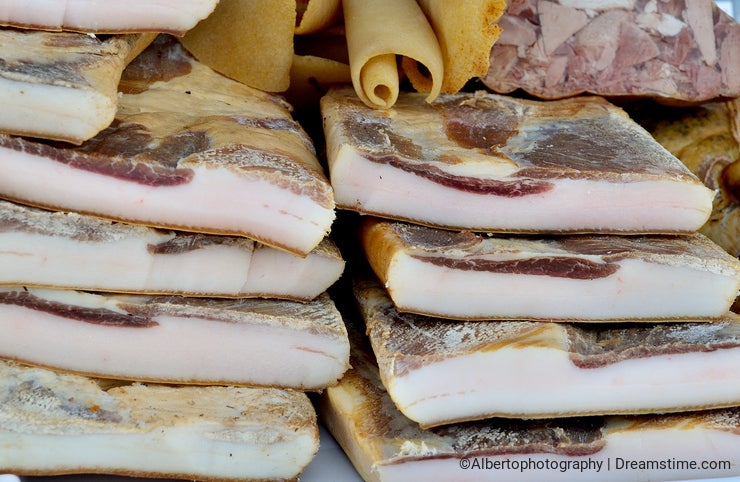 7. Hot chicken soup with home made noodles or semolina dumplings. They say this is the cure for cold. Can't say if it's true or not, but I think is best served with fresh parsley.
8. Pomana porcului- a dish served only once a year on the Ignat day. Several parts of the pork including fat, meat, organs are cooked together with thyme, bay leaves, onion and lots of garlic in a large cast iron pot over open fire. Best served with mămăligă (Romanian polenta) and some hot plum brandy boiled with a bit of black pepper seeds. Or hot wine with cinnamon.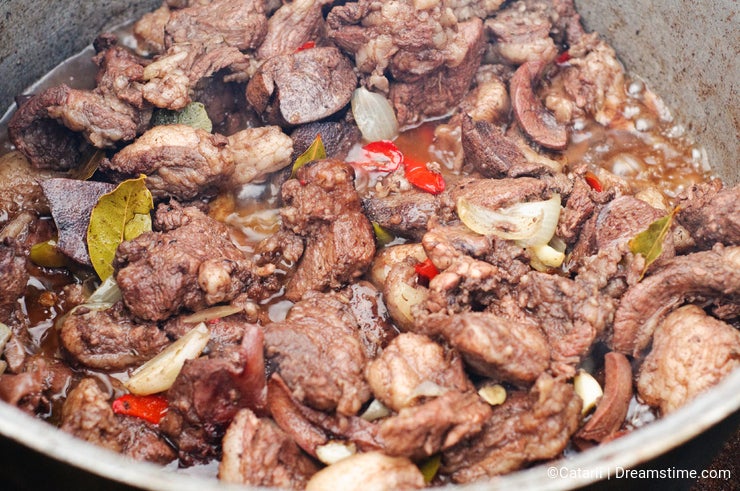 9. Dry beans and smoked pork knuckle stew (or soup). If we keep it with more liquid it makes a great stew, it we boil it more and the liquid becomes a thick sauce, we call it iahnie. Both versions are great. For the Lent we skip the meat and use some smoked paprika for extra flavor. Best served with lovage or tarragon.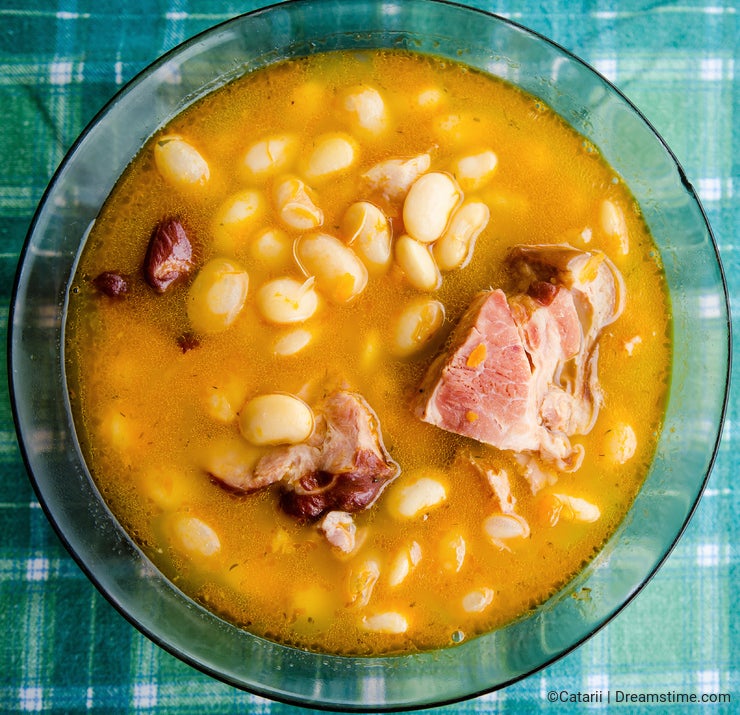 10. Tomatoes and cheese. Really just these two. Some bit of oil and salt for extra flavor, maybe some fresh onion if you are the type. And, very important, some fresh bread so you can clean that bowl properly. That fresh tomato juice that remains on the bottom is the best part. Trust my word.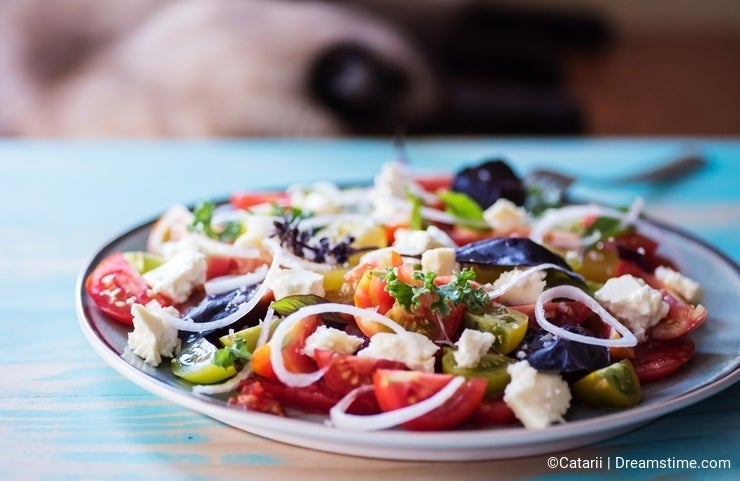 11. Potatoes with smoked bones and sausages soup - most of the time finished with vinegar or liquid from sauerkraft or liquid from pickled cucumbers (the brine). Served with fresh or pickled tarragon.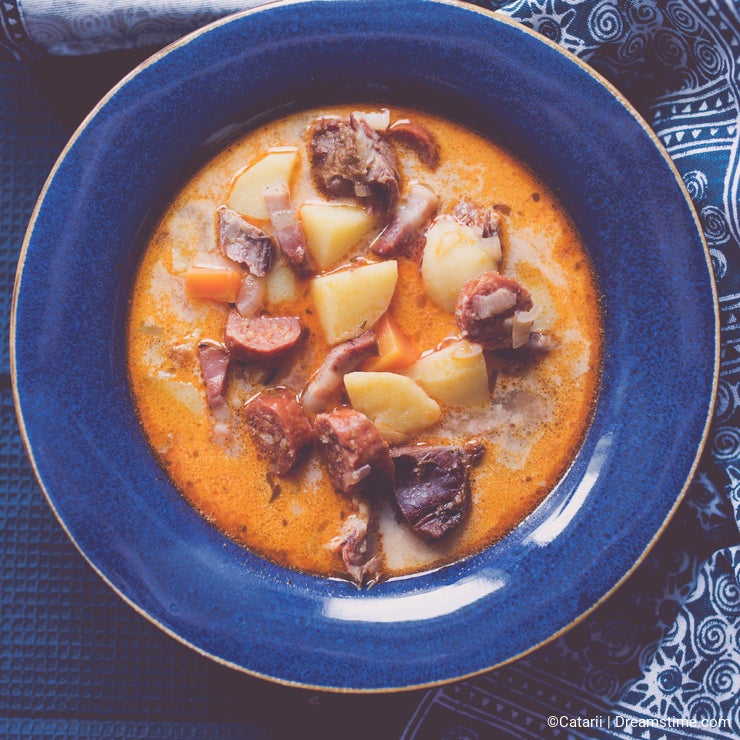 12. And the last but not least - papanași- these are some great deep fried dumplings made with fresh cow cheese. They are served with home made jam (blueberries or sour cherries or bitter cherries or quince jam) and thick cream. My husband loves them. Me too.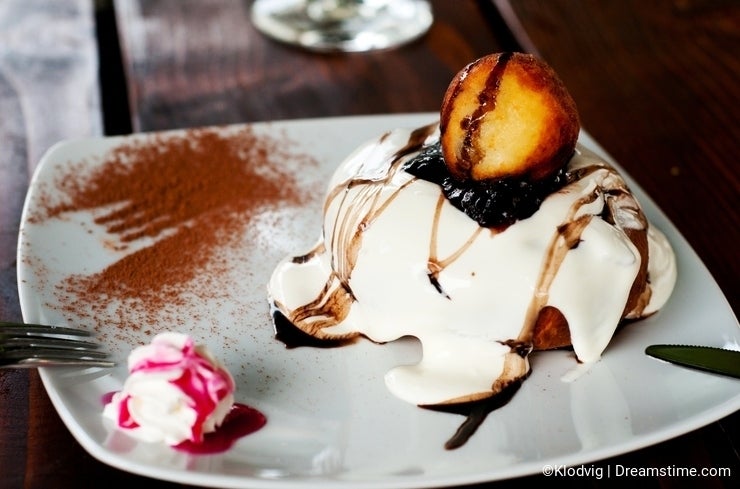 Other lovely dishes (that you will also find in this collection) are: fasole bătută, a creamy paste made of dried beans and caramelized onion, salată de vinete (grilled aubergines salad), zacuscă (a mixture of grilled tomatoes, peppers and aubergines, minced and boiled together with oil, onion and salt for a few hours on a small fire. Zacusca can also have beans or honey mushrooms.
Please, let me know which is your favorite national comfort food. I would love to study this subject some more. Thank you!
Photo credits: Alberto Grosescu, Catalina Zaharescu Tiensuu, Klodvig, Radu Dumitrescu, Sebalos.