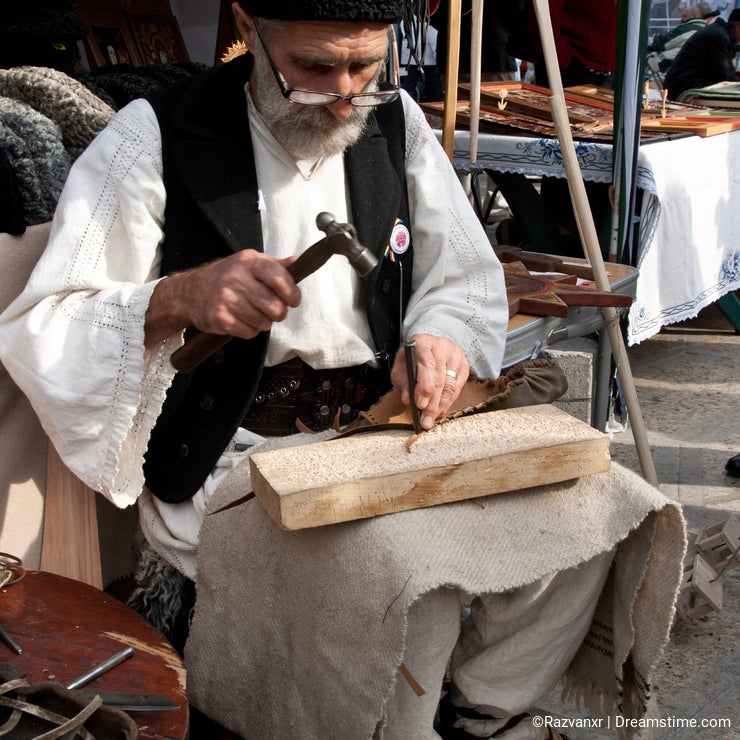 At the end of the last month (on 27th October 2012) I was asked to drive someone at a fair, 50 km away from my town. He told me the traditional craftsmen from Slatina will be there. For me, it is always a joy to meet this people. But, usually, at this fairs nothing especially happens. Every participant is trying to sell the products of their work, but often this is a hard endeavor. Not many are interested in traditional things.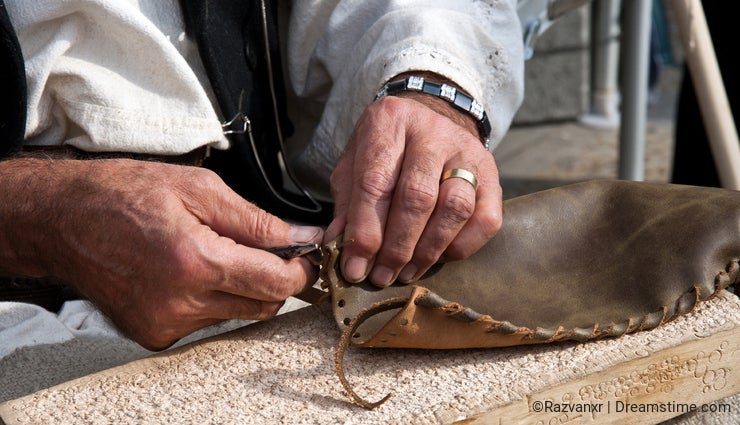 As a young boy, I loved to eat in clay bowls and plates. Nowadays, there are few the ones who still does that. It true, a traditional clay bowl is not perfect like a modern glass or ceramic bowl, but for me is a bond with the old way of living of our ancestors. Plus, the food stay warm longer :)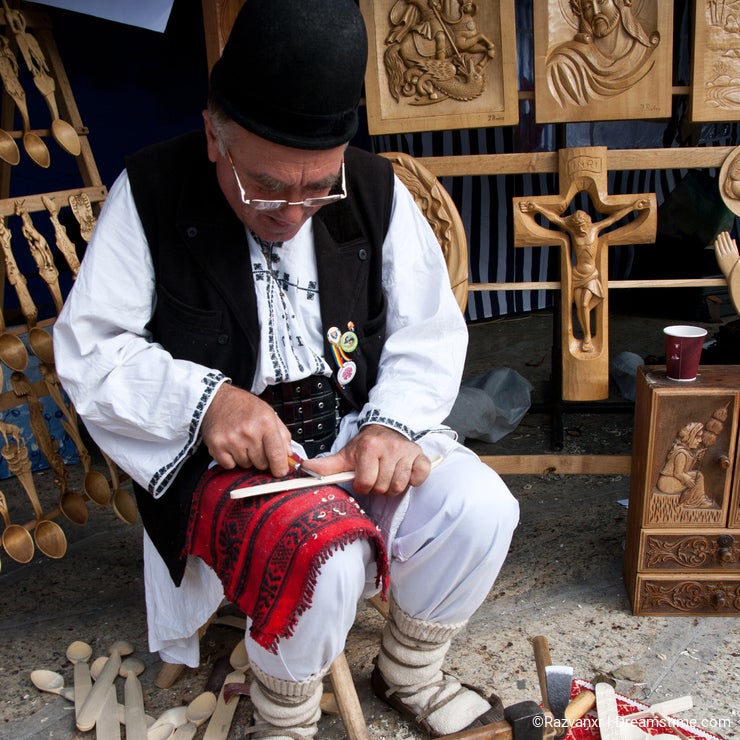 A great surprise awaited me at this fair. Many craftsmen were invited here, and a few were dressed in romanian traditional peasant clothing (for work) and begun to show how traditional items are made. I congratulated myself for bringing the camera with me and I start to shoot.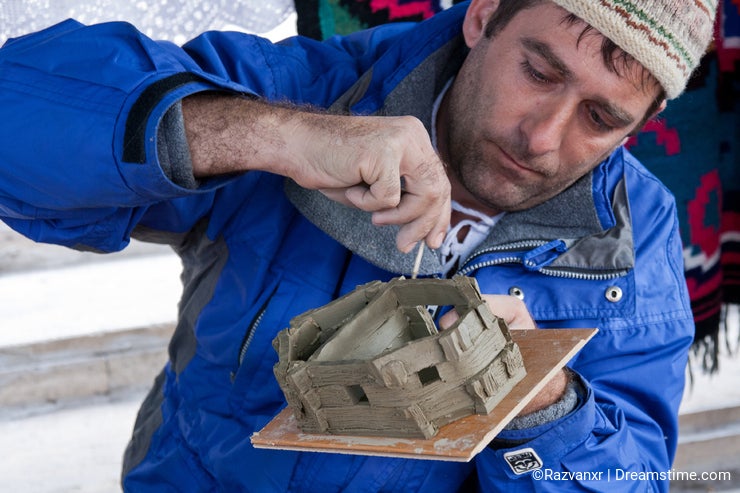 I feel this is my way of recording and conserving a dying art and ancient tradition. Many of this were lost and we are about to loose a lot more. This is a part of our history, a part of our identity as a people. I think this is always something to keep, to show our children and everyone who does not know it!