The Root Bridge
I just stood there in awe looking at that root bridge. A classic example of the symbiotic relation between humans and nature.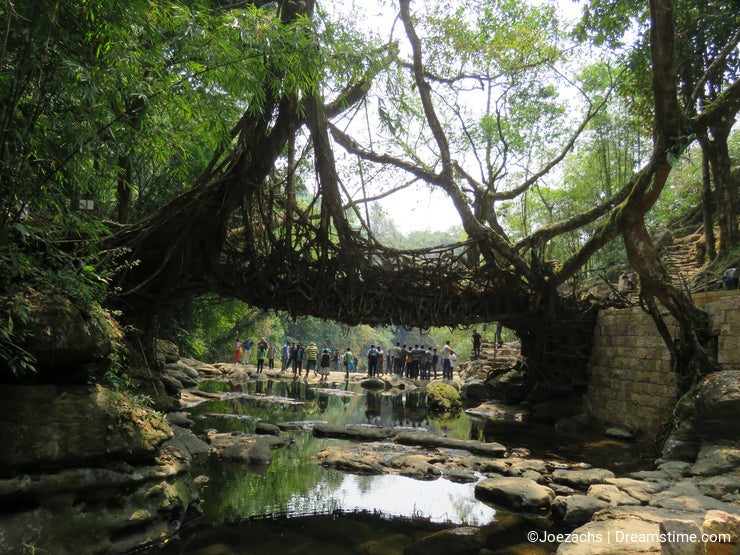 This bridge is about 180 years old and it is over the Thylong river.(in India) It is worth mentioning here that the four major clans, Khongsar, Khongthohrem, Khongliar and the Nohwet village had a major role to play in the creation of this living root bridge. You have to go down about 450 steps from the road level to reach the bridge.The entry fee to visit the bridge is only ten rupees.I noticed that there were volunteers from the village who kept a watch on the bridge. You can walk across the bridge but stopping or taking selfies on the bridge is not allowed.This goes to prove that one can live in harmony with nature.Walking around the river bed I had a closer look at the life around the river. This guy was waiting for his lunch.
Photo credits: Joezachs.