Santorini, the island of lava
This greek island is one of the most romantic places on earth. That's why we chose it for our honeymoon. It is located near the Greek island of Crete.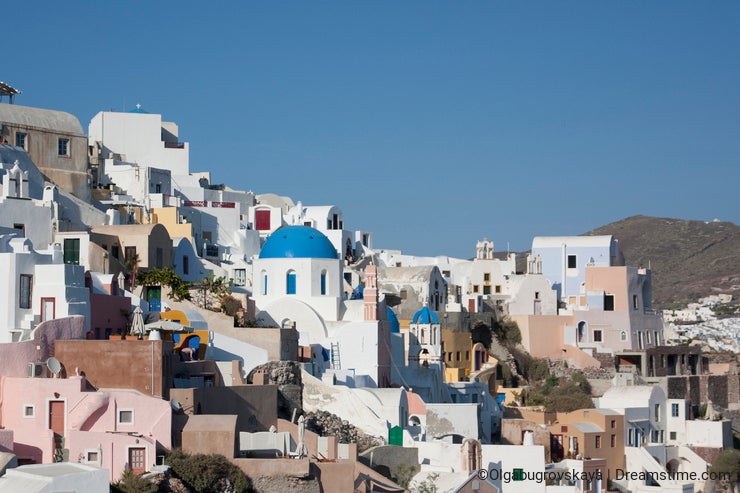 Most of the buildings on the island are carved in a vertical slice of the earth. Land in Santorini consists of volcanic dust, ashes of the earth, allowing to build traditional houses. Houses built carving cut in a long corridor and was constructed by the method of masonry wall closing the cavity.
Oia is one of the few Cycladic villages which preserves the traditional atmosphere. Oia is famous for its windmills now they do not work but create a unique image of the city.
Church Santorini generally have a cubic form white or ochre in color. Catholic have ochre color and Orthodox are white with blue domes.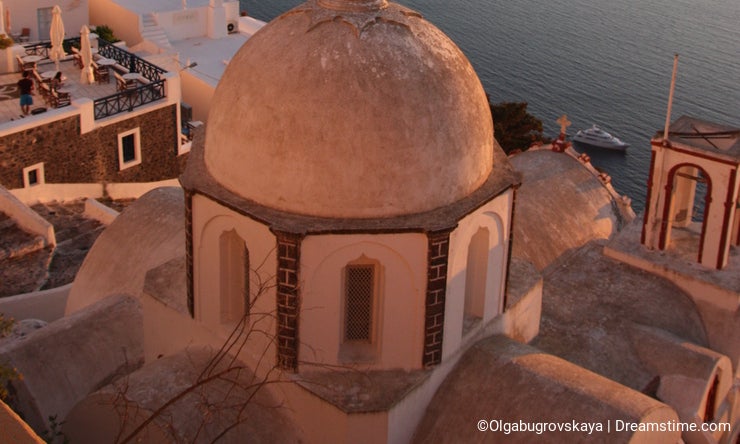 Santorini is the perfect island for photographers. It is filled with sunlight and is a wonderful combination of red blue and white colors.

Official the main attraction of the island are the sunsets.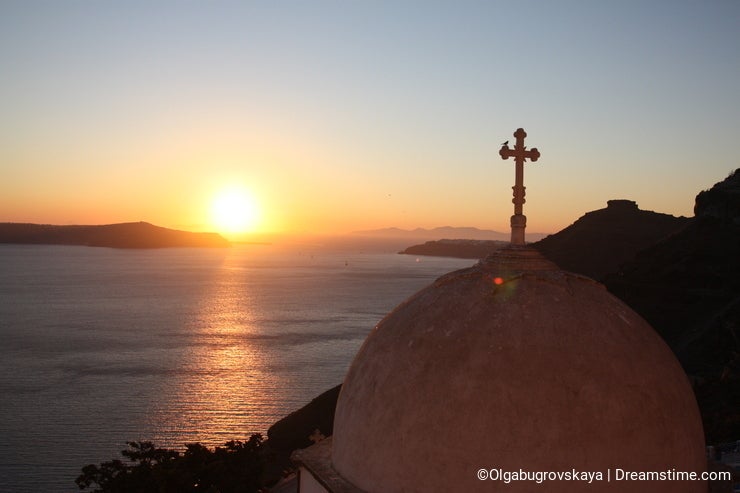 Santorini is one of those places where the sun sinks into the sea.
Photo credits: Olgabugrovskaya.