The secret of my success
Let me begin this blog by saying from the outset that the best selling files on any stock photography sites are usually those that have been staged, contrived or designed in such a way that they portray a specific concept!
That being the case, it should tell you something very important...that if you want to increase your sales you must start thinking outside of the box and start using the various editing tools that are available to create concepts....therein lies the secret of my personal success!
Whilst it is true that a lovely picturesque landscape or beautiful sunset shot might bring you a few sales over the years, if you truly want to succeed in stock photography then you must put your designing skills and imagination into creating concepts that are suited to the business world, healthcare, science, the natural world, environmental issues, people or the work place just to mention a few!
The photo below is of a concept I have recently designed: unzipping a stormy sky to reveal a rainbow!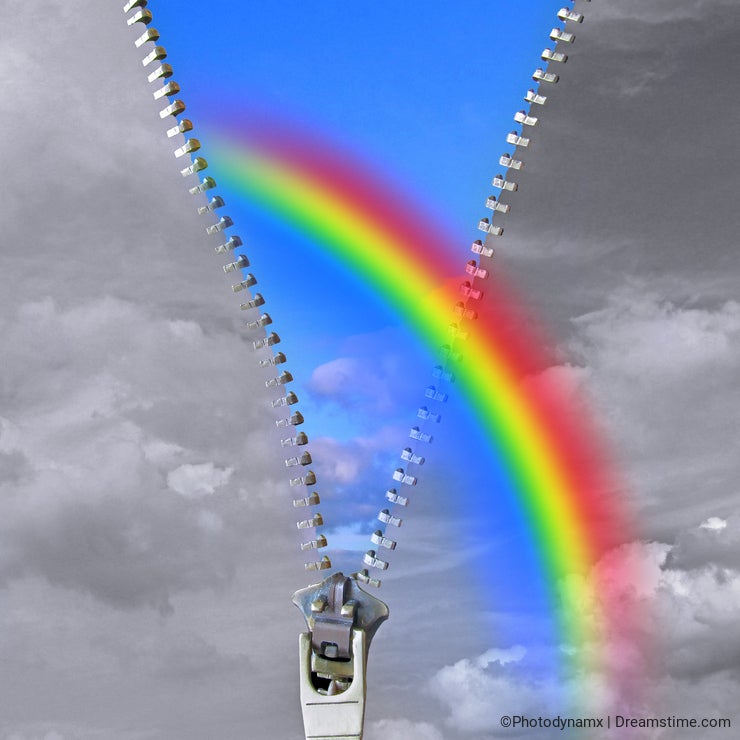 This photo could be used to portray the concept of positive thinking or outlook, mental healthcare, weather manipulation or some other scientific concept etc. It has a very generic theme making it extremely versatile as a stock photo. I have designed it in a portrait style making it useful for a book front cover. There is plenty of negative space to allow for additional text such as a title heading and name of author.
A good percentage of my sales that have ended up on the front cover of novels, science textbooks and suchlike are those that have been designed with a concept in mind.
Learning to design concepts will make your photography unique and more likely to stand out and win out over other run-of-the-mill stock photos, and more importantly bring in the sales!
It is no coincidence that the majority of my weekly sales are those that have been designed with a concept in mind!
Photoshop is a very powerful tool to help you combine your photography to create concepts such as the one above. Again the photo below is another example of a concept: the arrival of digital currency in the form of a UFO!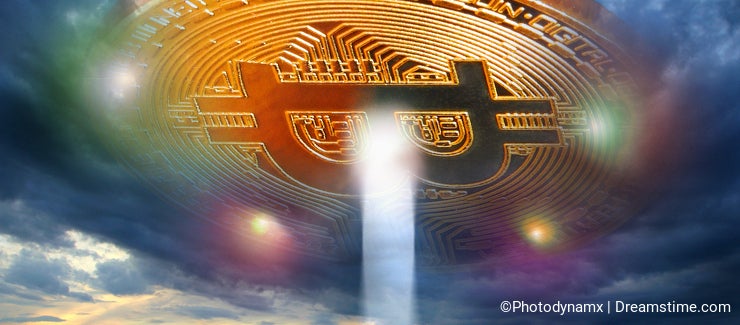 With a little imagination and mastering photoshop skills, this will sky rocket your sales into the next universe!
Publishing houses and editors are always on the lookout for something a little bit more unique or unusual to portray their ideas or advertise their concepts. Once they are familiar with your work they will want to come back for more.
Try to think of your camera as being one tool in the tool box. Your camera can capture a whole range and diversity of shots. Once you download them you can then start to create compositions and merge your photos to create concepts in photoshop. You can also use photoshop to insert special effects like a rainbow and use the other tools and layers to create the final look you are after.
Sometimes I will use real life objects and combine them with objects that I have around the house. If I have a particular concept in mind I might have to purchase an item to photograph in order to create the theme or concept I'm looking for, and this item can be used to create a template just in case I want to design variations of a theme.
The photo below is an example of real life objects combined with household items: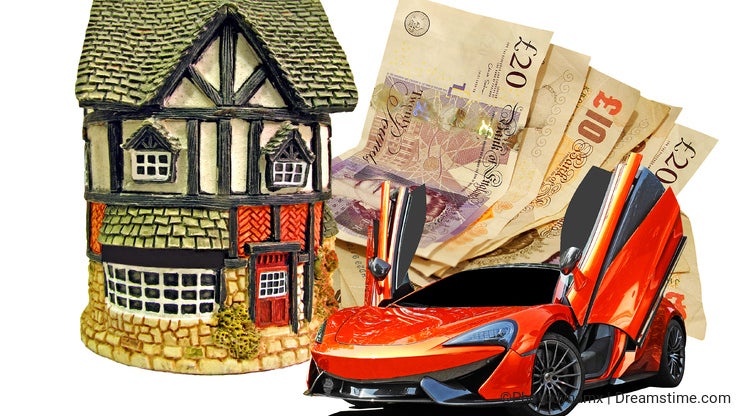 The above photo has the concept of a luxury lifestyle living isolated on a white background or negative space so that text can be added if necessary.
The photos below show examples of combining inanimate objects with real life objects: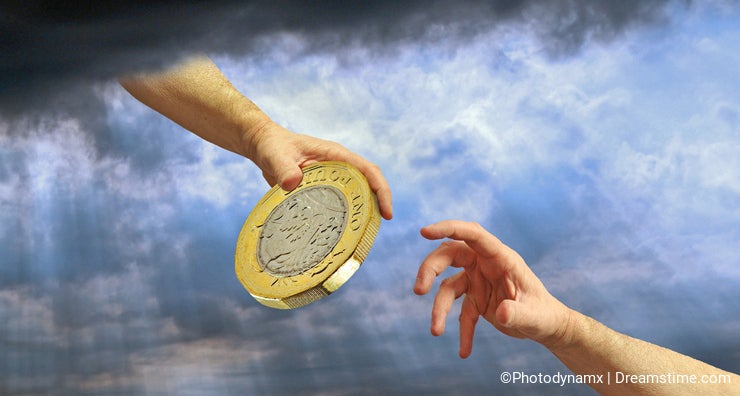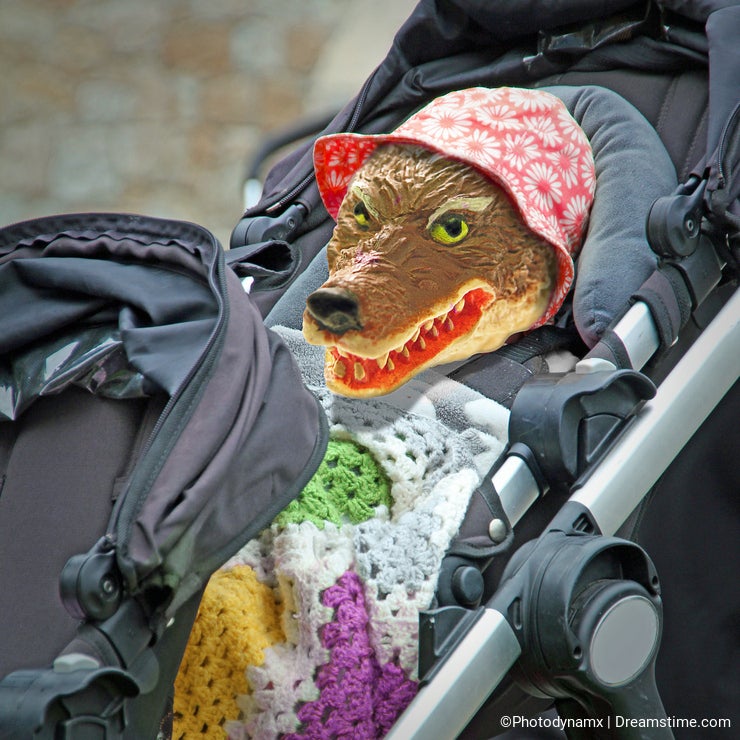 Creating concepts takes your photography to a whole new level. They are not only fun to put together but it makes them unique amongst thousands of other stock files out there!
Once you start thinking conceptually, then put your ideas together using your camera and editing suite to bring those ideas to life. Once you do I can guarantee that your sales will start taking a vertical turn upwards!
Photo credits: Photodynamx.