Selling Stock Images: How To Succeed!
Anyone new to the world of selling stock photography or thinking of starting down this road in the future is faced with the question:
'What exactly is stock photography, and what type of photos sell?'
Much of the imagery content we see around us in the way of books, brochures, magazines and websites etc are often photos which have been purchased from stock libraries. When you familiarise yourself with these types of photos from a stock photography frame of mind, then you can begin to understand what type of images sell and why.
Usually a good stock photo has captured either a place of natural outstanding beauty, unique buildings or structures, the emotion in a person's face, science and technology or people working in everyday settings. If the photo contains text or type in the final print then the photographer has allowed for 'negative space' when framing up to take the shot!
Photography containing negative space whether in isolation or around a main subject can sell very well due to the versatility of the file, enabling the designer/publisher to add their own text or artwork to your photo.
The photo example below is one of my top selling photos which contains 100% negative space with colour and texture....making this an ideal photo for designers to use as a background file to facilitate their own text etc.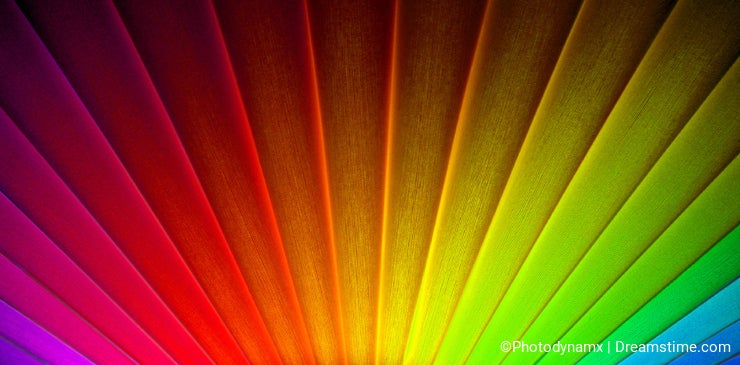 The more you familiarise yourself with stock photography, the more natural it will become to start thinking along the lines of what makes a good stock photo!
In this digital age in which we live, much of what we see on the printed page has probably been manipulated by some sort of post-processing editing program...so our first impressions of what we see might intimidate us and make us feel that we could never achieve that kind of quality.
No doubt, being proficient with a photo editing suite can certainly help to smarten up photos before uploading them to a stock photography site, and honing your skills with editing software can open up a whole new world when it comes to designing unique content for stock....making them more desirable for publishers and designers alike!
Designing conceptual art for stock photography can attract buyers from all over the world that are looking for something a little bit out-of-the-ordinary and unique that best serves their marketing needs.
The photo below was designed especially for the pet market/industry and is also one of my best sellers!
A good stock photo should include the following:
1. A conceptual theme. 2. Negative space which allows for adding text etc. 3. Good composition and structure. 4. A subject which portrays a clear message to the viewer.
The photo below has been designed with the above categories in mind.
Trends and technology are always changing and improving, so there is always opportunities to develop your photographic and post-processing skills to provide stock for current and emerging markets.
Your photographic skills combined with the above creative suggestions will be a step towards designing successful stock photography that buyers will want to come back to you time and time again for, thus developing a portfolio which will be known for quality that stands the test of time!
Photo credits: Photodynamx.