The Seville Fair is held in the Andalusian capital of Seville, Spain. The fair takes place in April, a week or two after Easter.
The Fair dates back to 1847 when it was originally organized as a livestock fair.
For the duration of the fair, a vast area on the far bank of the Guadalquivir River is totally covered in rows of casetas (individual decorated marquee tents which are temporarily built on the fairground).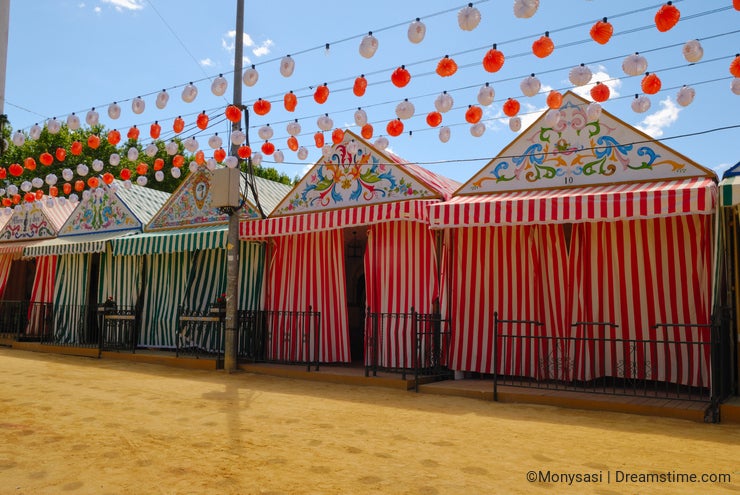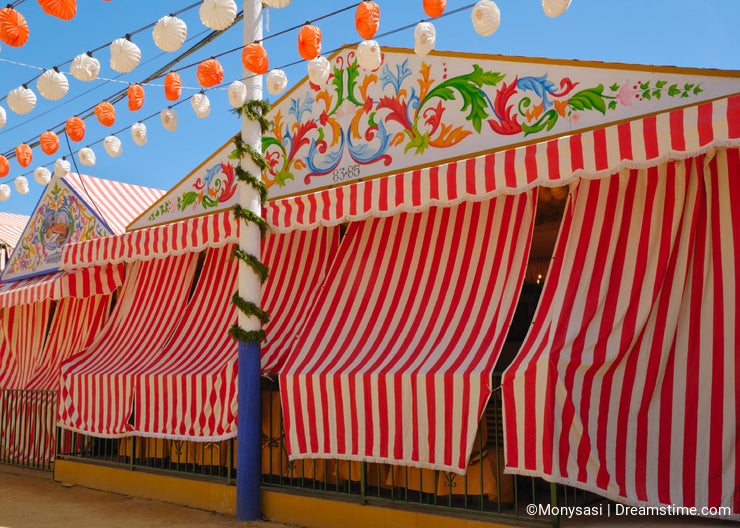 Each day the fiesta begins with the parade of carriages and riders.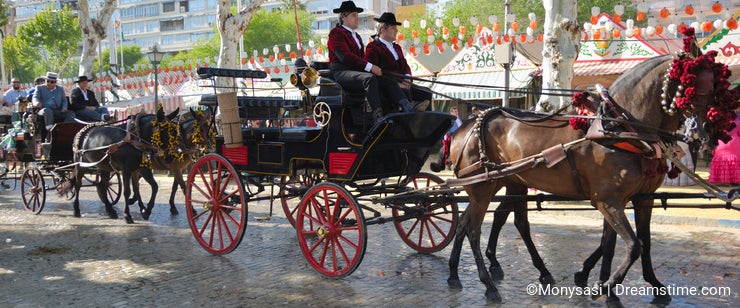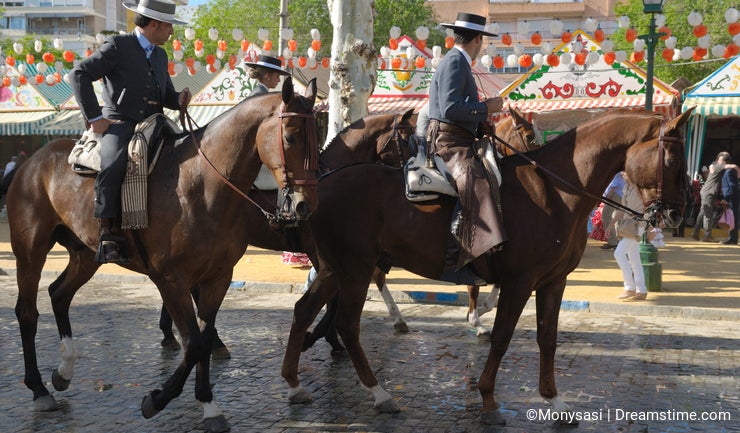 Men wear the traditional "traje corto"and women the flamenca dress.
From midday at night until six or seven the following morning, in the streets and in each caseta, you will find crowds partying and dancing "Sevillanas", drinking Jerez sherry, or manzanilla wine, and eating tapas.
Daily bullfights are held in the Plaza de Toros de la Maestranza (the oldest bullring in Spain).