Cats are one of the hardest subjects to photograph. To do this, you need a cat or more, and very important, patience, a lot of patience.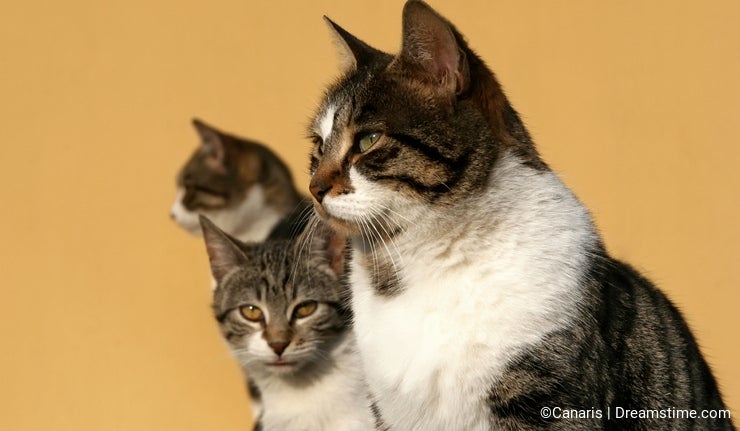 If you want to capture a certain scene, well thought before shooting, you must have a good relation with the cat, and the cat must cooperate, which is practically impossible.
So, better prepare you camera, make all the settings on it and follow carefully the cat actions. Of course, you must have a lot of time.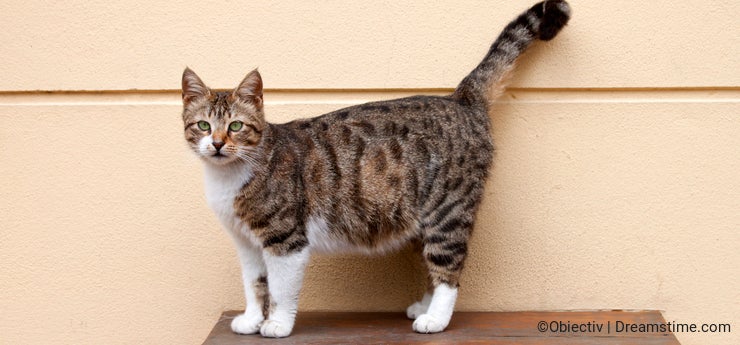 With patience you can capture wonderful pictures and amazing scenes which reflect the real nature and beauty of cats.
Try different angles, try to be on their level, try to close-up, try to capture details and attitudes of the subject, try everything.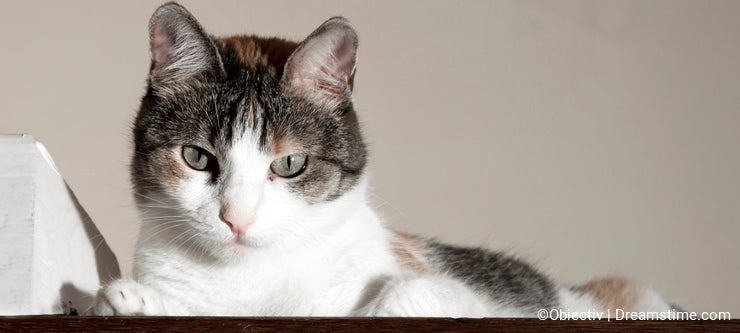 If the cats are black, patience and self-control are mandatory.
On the fur of a black cat, when you will look carefully at the picture on the computer screen, you will see dozen of dust motes and hair, of course all shining. Certainly, you will spend some time to correct that in Photoshop or other software.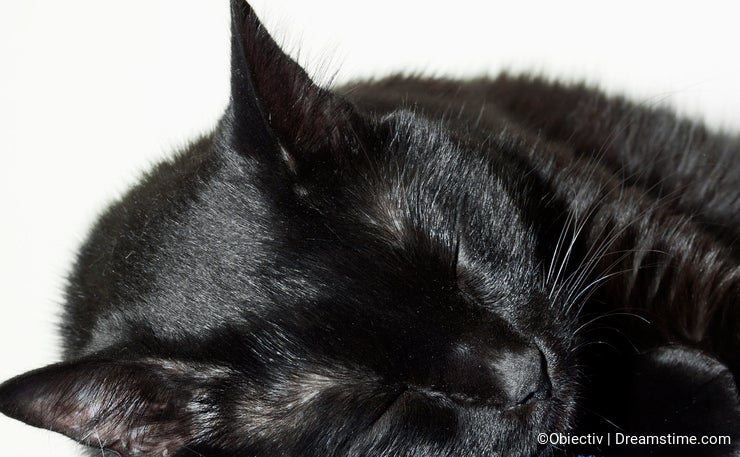 With luck, from dozen of pictures, you will choose one or two, but I guarantee that you will be satisfied.
And don't forget to show us your work!.