Shooting Morocco

I recently spent nearly two weeks in Morocco traveling about the country and making thousands of images. This amazing land had been on my bucket list for years and finally getting there was pretty much everything I hoped for. If you're thinking about visiting this fabled land "where the sun sets" I hope you read on.
Trip Overview
When you're thinking about traveling to Morocco there's plenty to think about. Where to go in Morocco is a good question and you have lots of options. You can pick a major city like Casablanca, Fez, Tangiers, or Marrakech and head there. You're going to see a lot but you'd be missing a great deal. Get out in the countryside and see the villages, the Kazbahs, the oasis in the middle of nowhere, and listen to the silence in the Sahara. To do that you're going to need transportation. If you're really the adventurous sort you can rent a car at the airport and head out. Now you can do this and if you do, you're going to get lost. Kongo guarantees it. That may be part of your adventure itinerary: "Lost in Morocco" but if you're on a schedule and have a list of things you want to do and places you want to see, Kongo gently suggests you want to take a tour. Morocco is a diverse country with a lush coastal plain north of the Rift Mountains, a rugged mountain range in the High Atlas, and a large desert track that includes the Sahara desert. The only way you're going to appreciate the country is to get out and see all of these areas.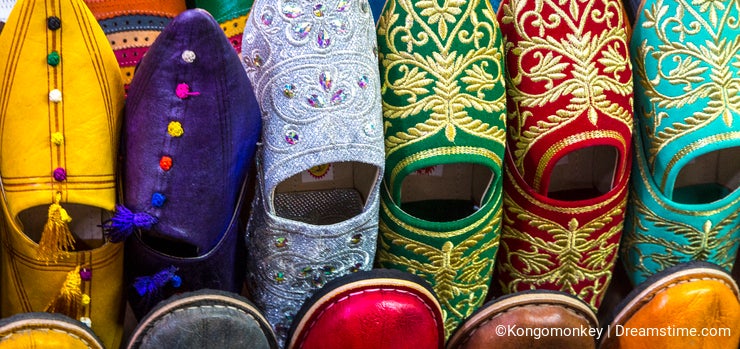 The trip included visits to Hassan II mosque in Casablanca, the Casablanca Jewish Museum, Rabat, Fez, Fez Medina, Volubilis Roman ruins, Meknes, High Atlas Mountains, Middle Atlas Mountains, Sahara Desert dunes, Ouarzazate, and Marrakech city and medina. Along the way were plenty of kazbahs and desert oasis stops, mountain views, desert vistas, camels, goats, nomadic Berbers, Jewish quarters, movie studios, museums, and more.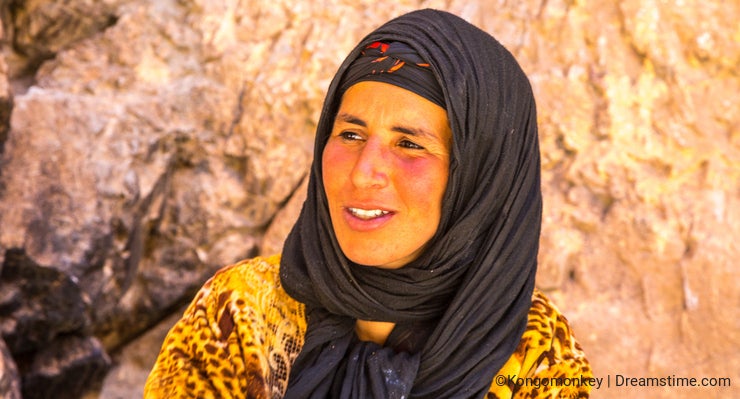 Safety
Westerners are increasingly paranoid about travel abroad, particularly to a "Muslim" country. Get over that. Morocco is very safe. The people are friendly and welcoming, the scenery is awesome, the sights are exotic, and you can be assured that you're going to have a safe trip. Obviously in any big city you need to keep your valuables under control, don't go out of your way to display wealth, be aware of your surroundings, and avoid situations that might be troublesome. In Spanish Morocco there are occasional protests for independence and on the last day there was a large demonstration in Casablanca protesting the U.S. Embassy move to Jerusalem. It wasn't near our hotel and we didn't worry about it. Follow the U.S. State Department information bulletins for the time you're in Morocco. You can access that website here.
Don't drink the water. Really. Don't. Drink. The. Water. Don't eat raw salads or fruit that can't be peeled. Just don't do it. Don't get ice in your drinks. Pack Immodium. Drink only bottled water. The water in nice hotels is safe and I did drink martinis made from shaken ice and didn't have a problem. Maybe the vodka kills the bugs.
Photography
This is a paradise for photography. Between the cities, the mountains, and the desert, there are plenty of great shots to be had. Since I was going to be moving around a lot I limited my camera kit to a Canon 5d Mark III body, a 24-105 MM L lens, and his 75-200 L telephoto. The overwhelming majority of images were made with the 24-105 lens. Be mindful of your ambient light. Moving around in the medina you will pass in and out of both very bright and very dark spaces. Adjust your ISO accordingly. Most of my shooting was done in Av mode.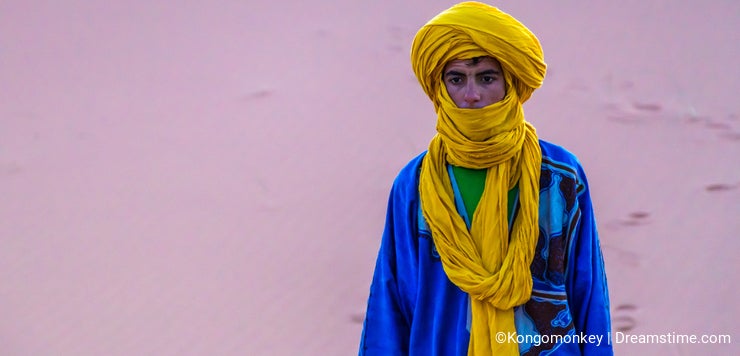 Many Moroccans, especially the Berbers, don't like their picture taken. You should get permission to take someone's image and you can do this by simply smiling and raising your camera in their direction. The either smiled back or waved you off. If they wave you off, just move on. If they smile, be prepared to leave a small 2-5 DH tip.
Be sure you have spare batteries and memory cards. Know your camera and what settings will give you the effect you're seeking. Practice low light situations and shoot in RAW to have the most flexibility in processing your images.
No matter how much you practice, it's still going to be tough to get good shots from the back of a moving camel just before dawn. When you get to this situation, crank up your ISO, set your frame rate for high speed and blast away. With any luck you'll get some good shots.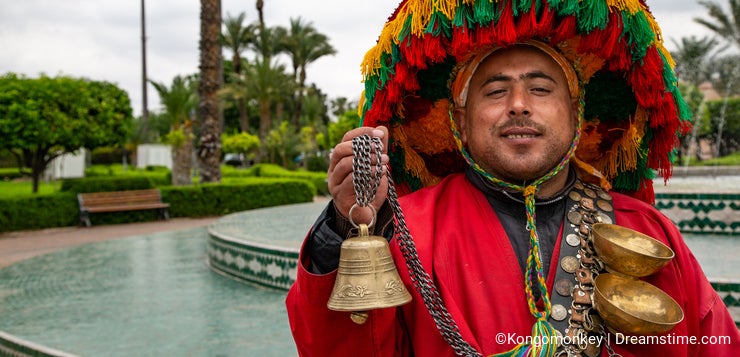 Culture Matters
When you're a guest in any country, but particularly a Muslim nation, it's best to observe local customs. Ramadan began while I was in Morocco and during this month-long religious holy month people do not eat between sunrise and sunset. That includes avoiding water and smoking and other things. While this does not affect non-Muslims it's something to be aware of. There are still plenty of restaurants open during the day but shops may open later than usual and sometimes people get a little cranky toward the end of the day. Most Islamic countries, and Morocco is no exception, are conservative in their dress (particularly for women) and the use of alcohol. Women don't need to completely cover up but its respectful to cover your shoulders and not wear skimpy outfits unless you're around the hotel pool. It's a good idea to keep a scarf handy that can quickly be used as a cover-up. When visiting a mosque, visitors will remove their shoes. Most hotels and rated restaurants in the big cities serve alcohol. (The Four Seasons in Casablanca is an exception.). Moroccan wine and beer are good.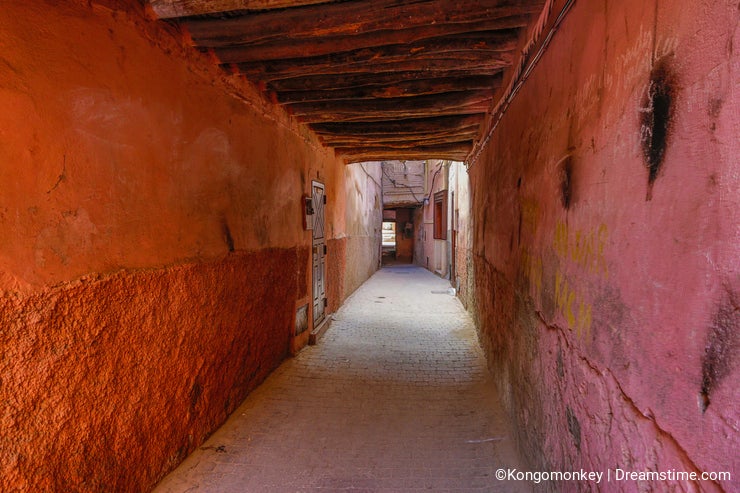 Photo credits: Scott Jones.