Shooting Motorsports Events
This article is about planning and shooting motorsports events.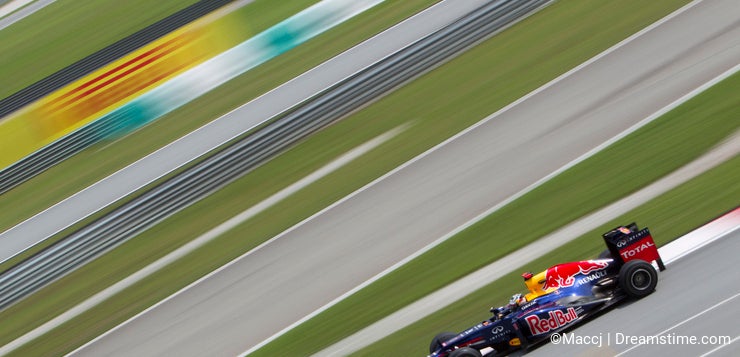 I have covered professional and amateur motorsports events and am a racer myself. This knowledge also helps me know how motorsports weekends run, and therefore knowing where the action is going to be.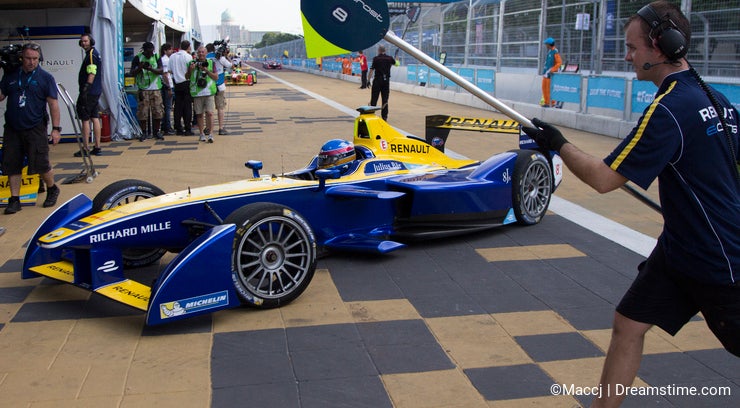 Pre-planning
Pre-planning starts with knowing the times for free practice, qualifying and race proper. These times are normally publicly available at event websites, or official channels for accredited media personnel. Almost all motorsports will have these sessions but each race will run it at different times and durations. For instance, Formula 1 tends to have free practice on Friday, qualifying on Saturday and race proper on Sunday. Other races, may have free practice and qualifying on the same day and multiple races on another.
It is difficult to near impossible to run both trackside and pit side on a same given session, so I will normally do back-of-pit actions during free practice, pit actions during qualifying and trackside and pitting for race proper. This is why it is important to know when different sessions are running.
Equipment used
I carry two cameras in order to have 2 range of lenses. I normally bring a 70-200mm or 300mm prime long lens, and a 24-105mm short lens. The 24-105mm is used for pit and back-of-pit action and the longer lenses for trackside shots where the cars are much further away. Beyond this, don't carry much more as the weight will wear you down over the course of the day.
Type of shots
For pit and back-of-pit shots, I shoot Aperture priority at largest aperture to get the sharpest possible shot which would include the drivers preparing for race and discussions with his team or mechanics prepping the cars. A good time is normally just before a session starts which is when the drivers are fully suited, putting their helmets on, and getting into their cars.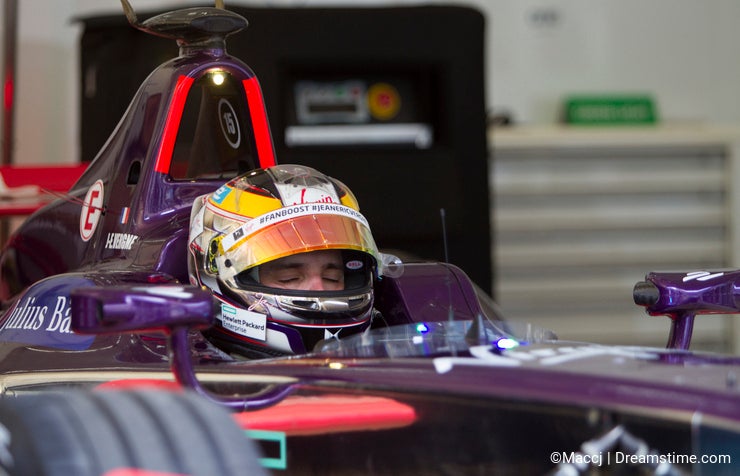 The pit lane is a busy are and moments pass very fast – from mechanics putting on tires, to refueling, to helping drivers buckle up.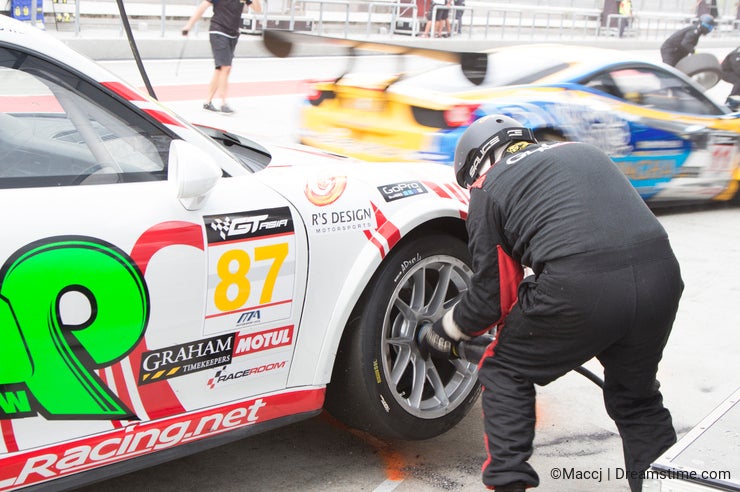 For trackside shots, I shoot Shutter Priority to achieve the sense of speed through motion blur. Depending on where I shoot from, my shutter speed will range between 1/15 to 1/125 seconds, camera set to continuous tracking focus and continuous shooting to 8 frames per second. I usually take a 10-shot burst for each pass with the middle shots being the useable ones. For corner shots, I try to get the cars as they hit the inside kerb, as more often than not, the cars will lift, showing some air as the tires come off the ground.

For slow shutter speed shots, I normally shoot at the straights as these are more predictable in terms of direction of movement.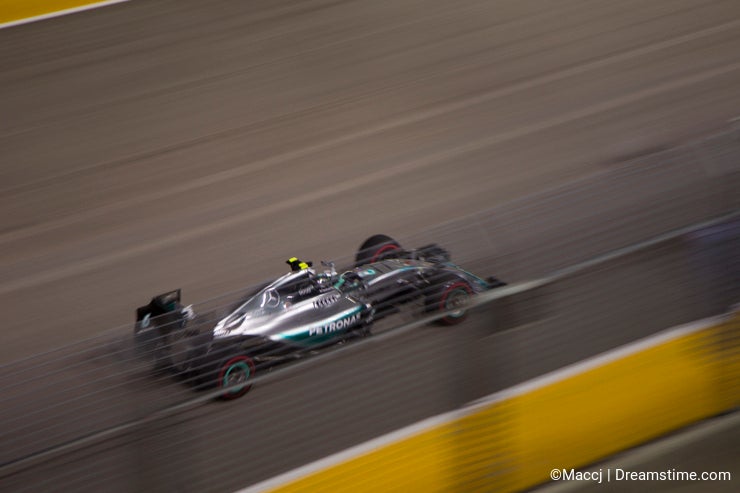 Dos and don'ts
Don't get too close! Yes, it sounds obvious but it really isn't. The mechanics are fighting time, and if you get in their way, you will get shoved as they run for their cars, or worse, you may get run over when the cars move off.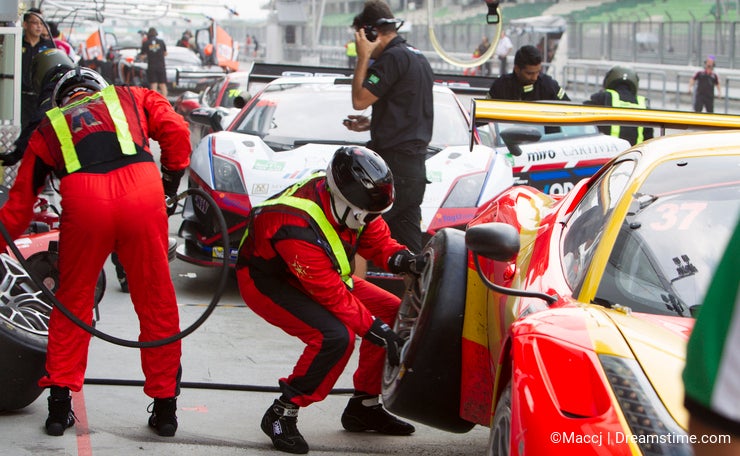 I have been on the starting grid of the FIA electric formulaE race, and a car came within a foot of me when it drove for its grid place. These cars are electric and near silent and therefore unlike petrol cars, your ears don't help in awareness. Be aware of your surroundings and keep a safe distance. Always obey track marshals. They are there for your safety.
Attire for the day
As obvious as it may sound, it really is not. For more established events, especially FIA sanctioned ones, it is mandatory to be in fire rated suits when pit side. Fire rated suits are not normally required trackside or back-of-pit, so I am normally in longs and covered top to bottom to shield against the sun. Don't underestimate this as you will get severely sun burnt otherwise.
Post processing
Post processing happens on the day itself. These events are time sensitive and need to be submitted almost as soon as the event ends. With burst shooting, I normally end up with 500 to 700 shots while only requiring 20 to 30 shots. This process of elimination normally takes me around 30 minutes and beyond this, and as long as the camera has been set well, each photo is only tweaked for contrast and vibrance. Each photo takes me around two to three minutes and after this, it is time for upload.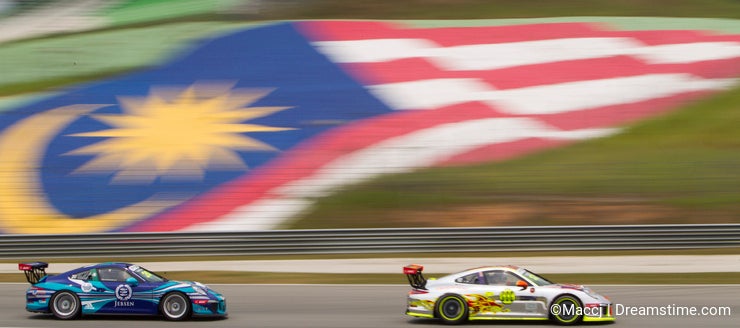 I hope you have enjoyed reading my article. Getting that action shot whether freezed, or motion blurred, is ultimately fulfilling. I will be happy to answer any queries.
Photo credits: Chung Jin Mac.