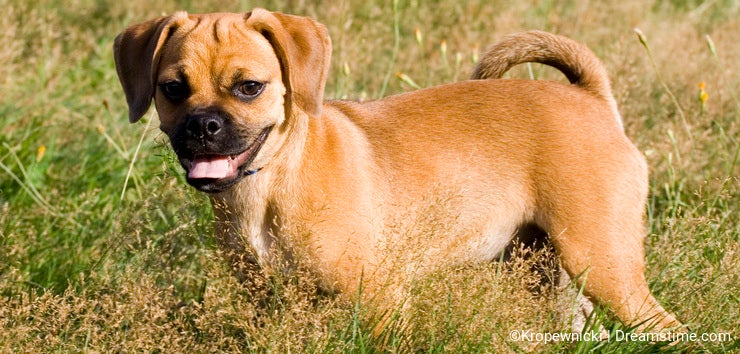 Shooting Puppies is fun because you can play with the puppy and get some adorable images.
However, there are some difficulties to consider.
If the puppy is not yours you have to worry about the owner.
And if you take the puppy to an off leash park you should be mindful that the puppy is not hurt by other bigger dogs or run away.
My strategy, bring the dog away from the other action. This way you can control the background and control the light.
Then just shoot and pray.
For this shot of Baxter the Puggle I brought him to the other side of the dog park and let my Beagle corral him. After I came home I have nearly 200 images of this little guy running away (dog butt) or out of focus or out of frame.
Puppies are FAST!