The small stuff
My favourite type of photography is almost certainly macro. Ideally, the type of macro that involves chasing small insects around to no avail in summertime, although I do also have a soft spot for grovelling around in decaying leaves in autumn in order to photograph fungi.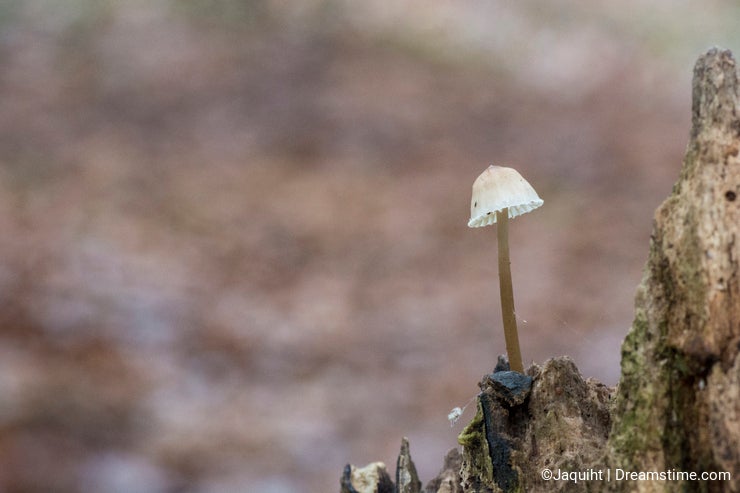 When people hear of (or, even worse, witness) my predilection for adopting unseemly poses in public places they often, perfectly reasonably, ask what caused me to embrace this strange behaviour pattern.
It's a fair question, but one that's difficult to answer. Why would a slightly responsible member of the adult population voluntarily engage in doing something that makes kind young people ask if I have fallen over and need a hand getting up, or if I have lost something valuable? And what exactly is the attraction of having to explain one's muddy and dishevelled appearance when you have taken an extra half hour on your journey home from work to appease your photography itch? Apart from a passing desire to feel foolish, what draws me to kneeling in incommodious places whilst squinting studiously at escaping damselflies, dragonflies, and butterflies?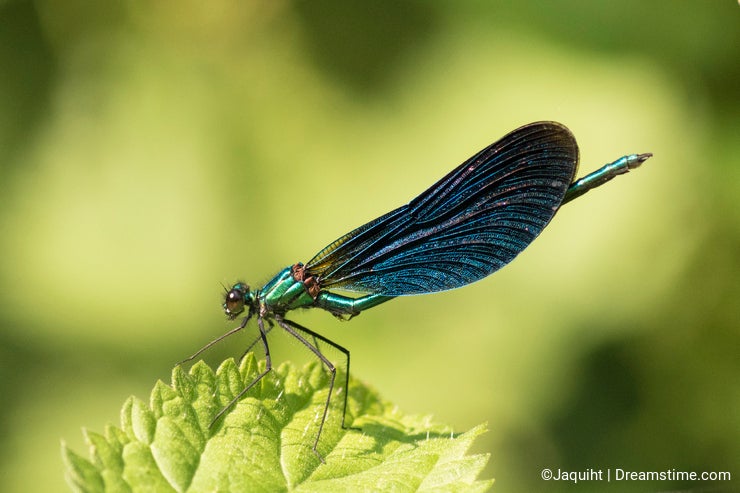 I have concluded that, for me, it is in part the sense of witnessing something smaller than life. The detail that I have spent most of my years missing: that damselflies have eyelashes and that the antennae of some butterflies are delicately striped. Secondly, and bizarrely given my constant sense of looking ridiculous and the fact that my subjects clearly hate me, there is a certain stress-busting quality to macro photography. I am still at the stage of it all being a rather complex balance of art, science and luck: trying to get enough but not too much depth of field, adequate light with a small aperture, but also a fast enough shutter speed to cut out too much wobble. Seeking that elusive perfect focus whilst desperately willing the tiny subject to stay still. The need to concentrate, totally, on the tiny creature in front of you, and how it holds your photographic happiness in its delicate limbs, cuts out the world. Until that world coughs politely behind your indelicately raised backside and asks if everything is OK.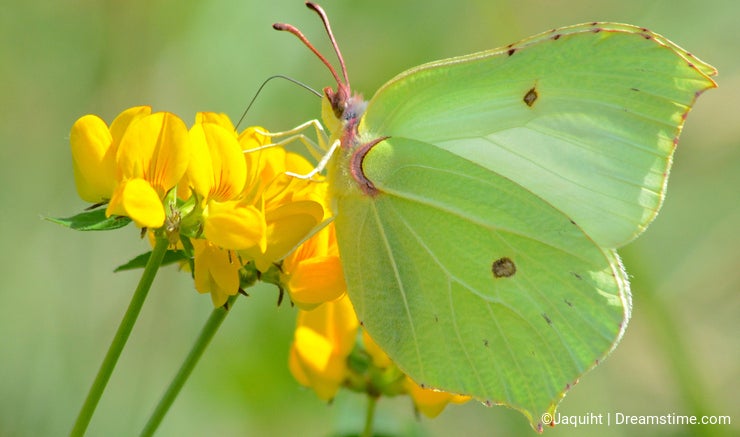 Photo credits: Jaqui Taylor.
To provide you with additional information about how we collect and use your personal data, we've recently updated our
Privacy Policy
and
Terms of Service
. Please review these pages now, as they apply to your continued use of our website.