Today is my husband's birthday. As we are lucky enough to live close to the New Forest, an obvious way to celebrate a summer birthday is to go for lunch at one of the many pleasing hostelries there, followed by a stroll in the sunshine, and finishing up with a cream tea to replace all that lost energy. Or, as was the case today, to do all this in cloudy weather.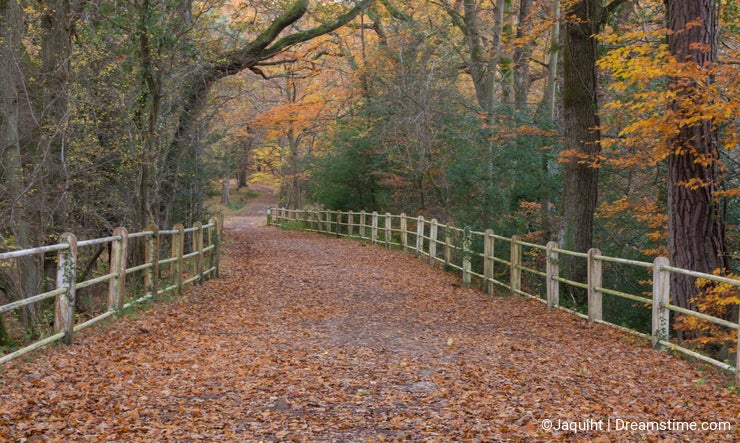 Regardless of the famous British weather though, the New Forest is a beautiful location for me to drop into from time to time to feed my increasing addiction to The Call Of The Shutter. By a happy coincidence, I occasionally have work related meetings in the New Forest, and can sneak off before or after (but ideally both) to feed my habit. The timing of my antics depends partly on who I am meeting: if it's someone I know quite well, then a bit of muddy boots and photographer's knee doesn't go amiss, but if I have to look slightly presentable, after is usually better. As an added bonus, sometimes my train to work is unexpectedly delayed, or cancelled, at a point where the obvious thing to do is to abandon ideas of gainful employment and wander into the forest for an hour or so. Making the most of these lucky chances does require me to carry my camera with me at all times, but this is no real hardship. My son is now of an age that all he requires in order to overcome setbacks on a day out is a fully charged mobile phone. However, the several years long devotion to lugging a bagful of unnecessary stuff around (never required if you have it, always required if you don't) prepared me well for catering for unplanned photographic chances.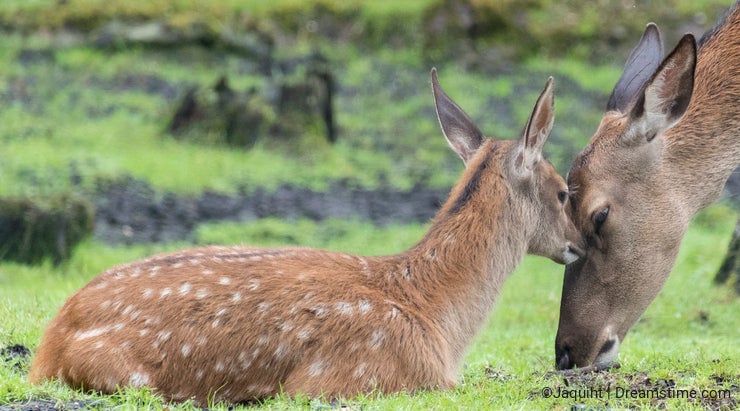 My special love is macro photography, so I am usually drawn towards places where I know damselflies, dragonflies or butterflies hang out. There is a little stream just ten minutes walk from Brockenhurst station where my all time favourite damselflies, the demoiselles, often greet me. (I know we shouldn't have favourites, but I do. I fell in love with these little guys the first time I saw them, and despite the fact that they often leave me standing muddy trousered and photoless, my adoration has never waned.) There are plenty of places further afield where these little slices of happiness abound, but this is the perfect place for a short sharp fix.

When the challenge of the miniature doesn't suit my apparel or the weather, New Forest ponies can be found in exchange for a very short walk. They are so used to photographers that they can pretty much set the camera up and take the shot for me.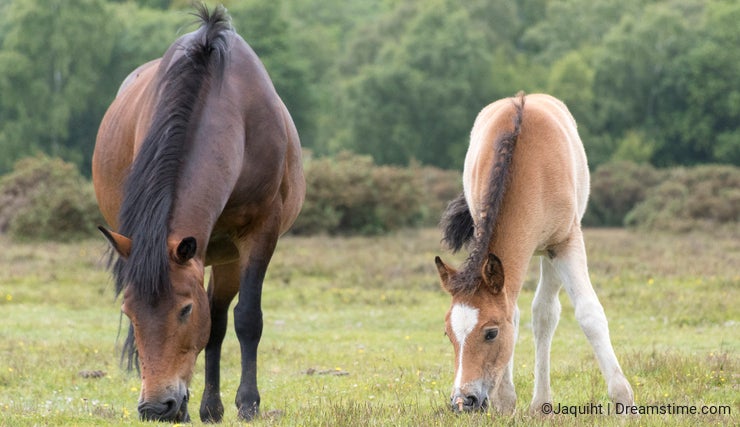 Deer are another of my absolute delights, but it is again a largely unrequited love, as they are rather shy and do not overly like me. There are a few safe-bet locations for seeing them, but on the rare occasions when a deer crosses my path unexpectedly I nearly always miss the photo opportunity, being overcome with a mixture of pure joy, adrenaline, and having the wrong lens on the camera.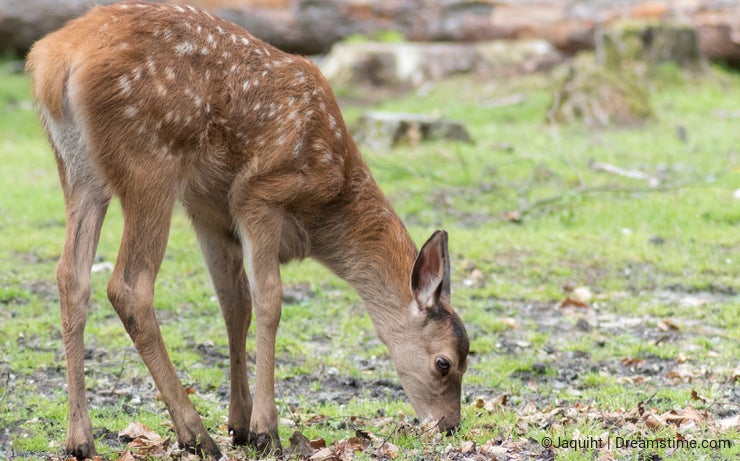 One thing that I have not yet seen are New Forest sunrises and sunsets. Those are waiting for me when my son is a bit older (an interval which has the benefit of giving me time to practice my landscape photography first). But for now I love the cheeky hour-long slots that the New Forest offers me. Watch this space for how I manoeuvre to get to see the red deer rutting this year!