Spectacular Illumination of Burj Khalifa and Dubai Fountain
If you ever plan to go to Dubai, try to go in the first days of January. This year visitors of Dubai could watch the spectacular projections on the facade of Burj Khalifa, the tallest building in the world, between New Year's Eve and January 9.
(It's a pity that the photos don't come in the vertical format)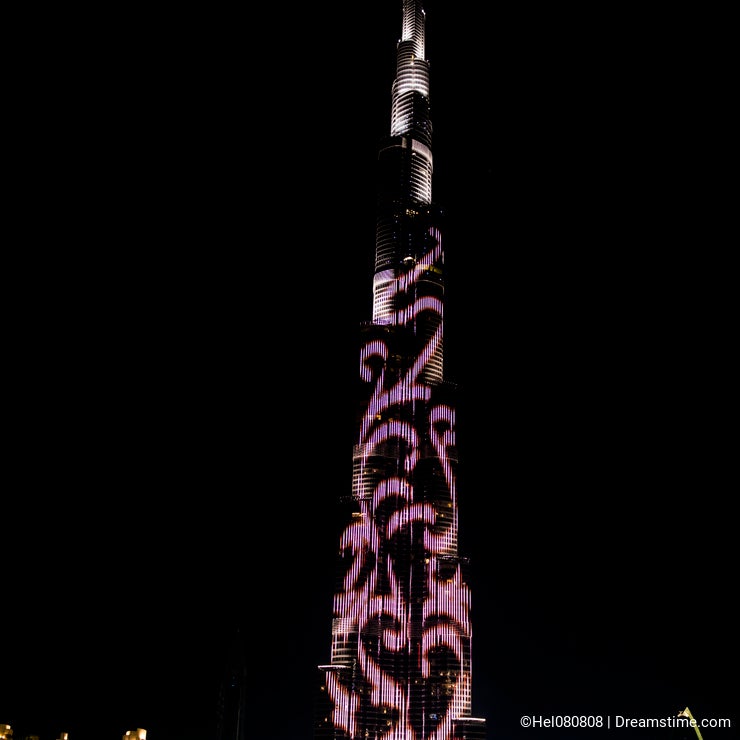 Fascinating Arabic motifs changed to flags of Saudi Arabia, Qatar, Bahrain, Oman, and Kuwait. No wonder that they won the Guinness World Record with the LED display that had an impressive 70,000 LED bulbs placed in position .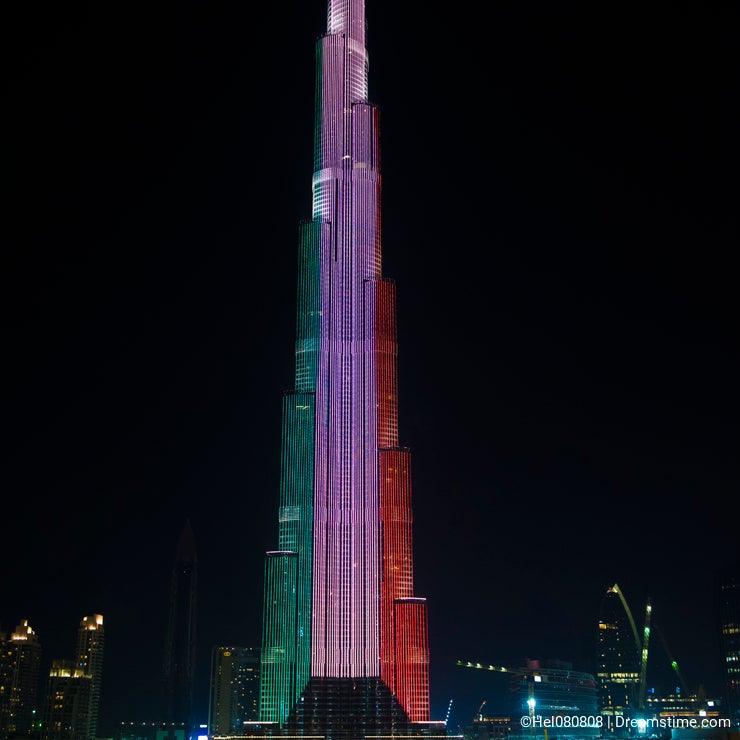 No wonder that they won the The Guinness World Record for LED illumination 'World's Largest LED-Illuminated Facade' on Burj Khalifa.
And every day you can even watch the famous Dubai Fountain located at Burj Khalifa Lake. The water jets shoot as high as 500 ft (150 metres). The fountain is 900 ft (275 metres) long and has five circles of varying sizes and two central arcs. In combination with the songs and music from contemporary pop, Arab top songs and classical music it is an outstanding event for everybody.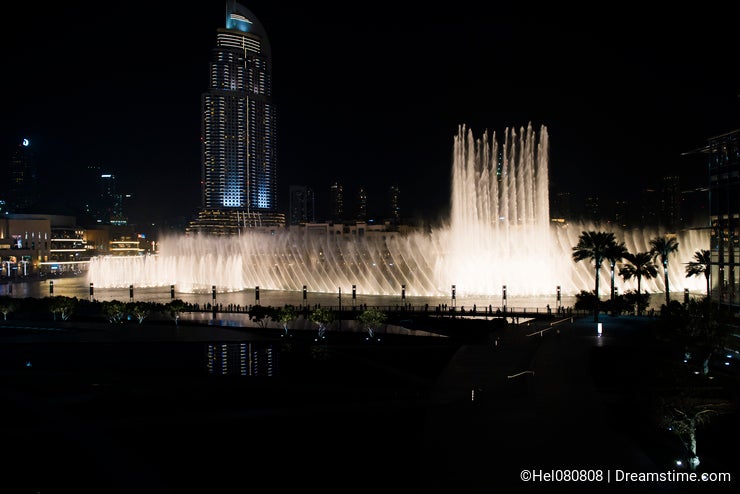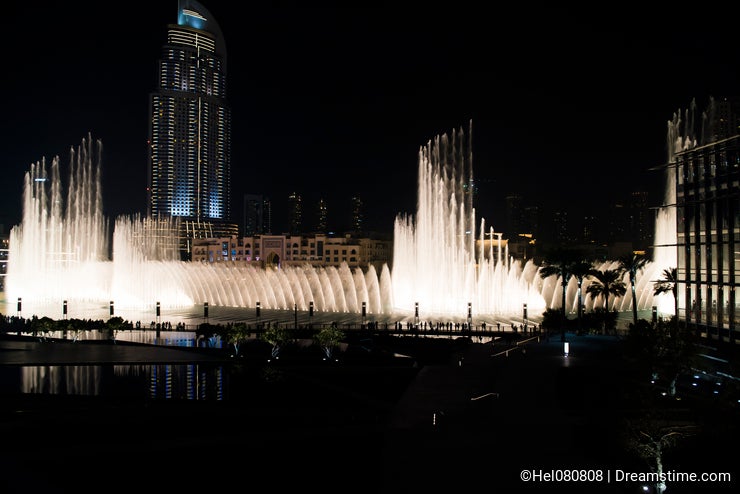 And the best of all: It's totally free. So stay at the lake and enjoy!
Photo credits: Hel080808.