Spring in action
With so much digital technology nowadays keeping us photographers busy, so many hours can be spent in front of a computer processing all those digital files from your camera...not to mention all those hours using editing suites to create designs etc!
Whilst all that processing is going on though, a beautiful time of year is sneaking up on us....SPRING!
So much is happening in nature around us right now....blink...and you will miss it for another year!
Spring is particularly a lovely part of the year to get right in amongst those flowers and bushes, to get those spectacular closeup shots of raw nature...everything starts to come alive at this time.
Most of us have a little bit of nature growing around us, whether it is a beautiful park, a small courtyard garden or a humble little window sill box, so why not put that computer down for a couple of hours, breath in some fresh air and get up close and personal with nature for some great shots!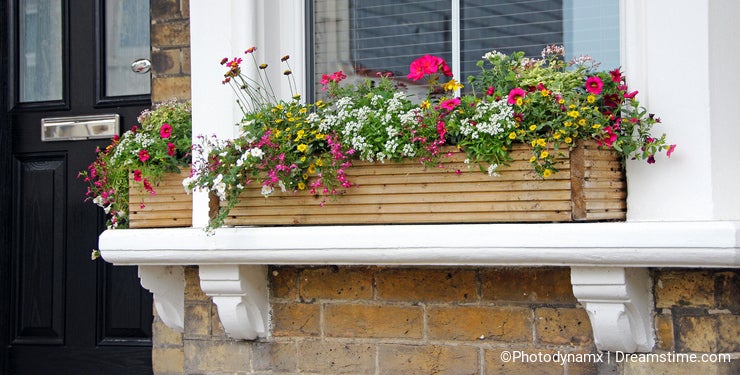 Don't forget to stop for a while and catch a shot of those inquisitive garden friends that are checking you out! Robins are great birds to photograph, as they are not too timid, and won't fly off quickly...they are very curious birds and love to watch what you are up to!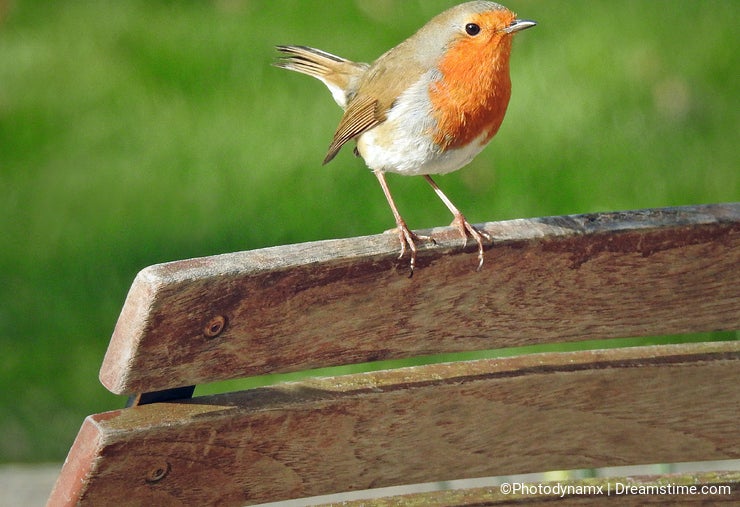 Photographing nature can be a challenge, but with a bit of patience and imagination you can really get some shots to be proud of, and don't be intimidated to get that unusual angle. Be mindful also of the background setting which can really give an extra boost to the final look of the shot, giving you more selling potential as a stock photo....despite the fact that up to date, there are well over 3 million files on Dreamstime alone if you type in the search word 'Flowers'....but don't let that put you off!
Below is a photo I took of Foxglove stalks growing tall against the backdrop of a castle in Kent England. I had to get down really low for this shot, but glad I put the effort in, as it ended up on the front cover of a novel!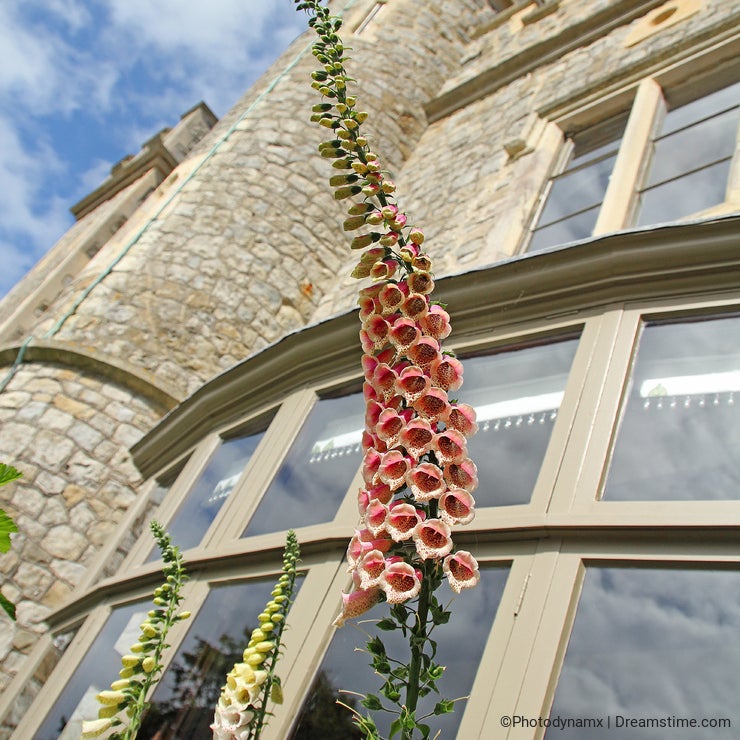 Macro shots of flowers can be especially wonderful, due to the clarity that digital cameras can produce, these type of shots give you so much detail, they really open up another dimension in the natural world.
One thing to remember...when I'm getting excited and carried away photographing nature, is respecting the environment and trying not to damage or interfere too much with the subject being photographed...after all...they give us so much pleasure!
So, don't miss out on this wonderful time of year...why not SPRING INTO ACTION now before you miss it!
Photo credits: Photodynamx.