Stalking the Daffodils
I'm sheltering at home these days, like most of us, unless there's a need to emerge and take the perilous journey to a food store or pharmacy. Then, only to face the disappointment that what I hoped to buy is no longer available, finding empty shelves in empty aisles. I've learned to ask myself, "So, what can I get instead?" letting my creativity guide me, seeing what else might be available to me. It seems a healthier choice these days than frustration or fear.
The same applies to my photography. At the outbreak of this virus here in New York, everyone was encouraged to go to the parks and preserves. Now, our typically quiet parks and preserves, my solace and sanctuaries, are like the Long Island Expressway; packed with people and they feel like a bumper car ride at a carnival, bumping into people every step of the way.
That's led me, and my dog, to take to the back yard more often, to play fetch, and get some sunlight, and surprisingly, to discover how much is close to home that I never imagined I'd be photographing.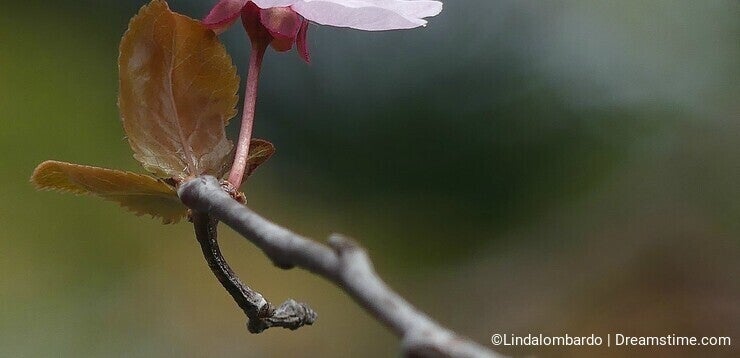 It's Spring, and everything is waking up: the bulbs in the garden, the trees that were plants as Mother's Day gifts from my son. The garden is alive with promise and potential.
In particular, I've begun to stalk a daffodil in the front yard. First seeing it in tight bud, then, the tunic or sheath splitting open as the bud expanded.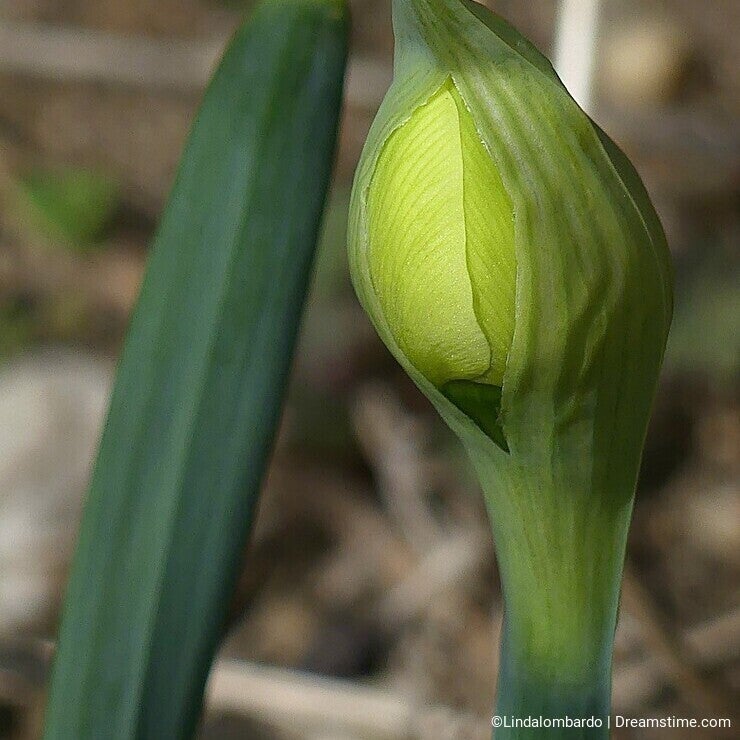 Now, the bud has completely emerged from the tunic. I've promised to photograph it every day, perhaps even as its bloom fades and dies … a connection with nature and with the cycle of life.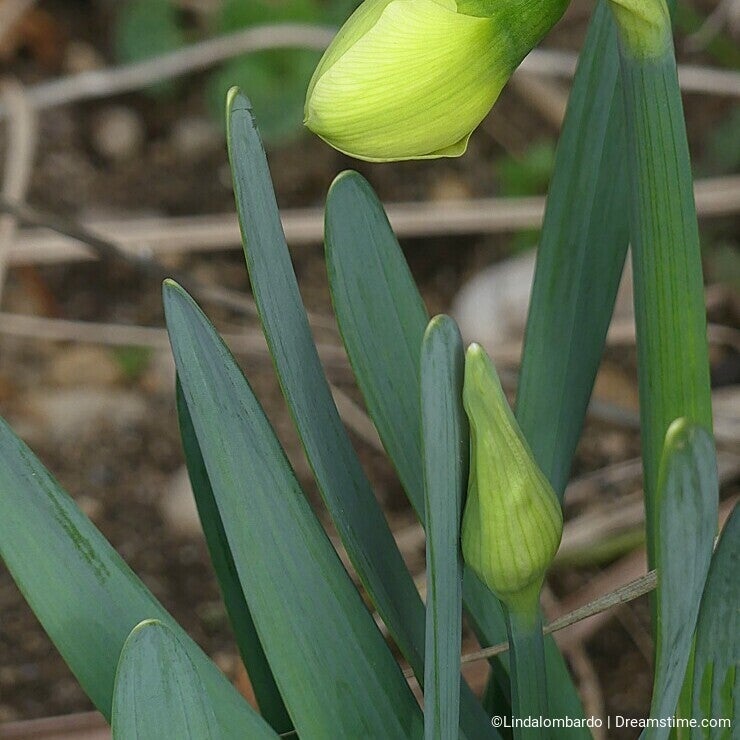 "What else is happening in my own back yard?" I asked. Worlds within worlds, existing, thriving with or without my noticing. I'm richer for the noticing of what I've seeded and planted that now blooms and grows. I noticed the female flowers on my Harry Lauder Walking Stick, or hazelnut tree.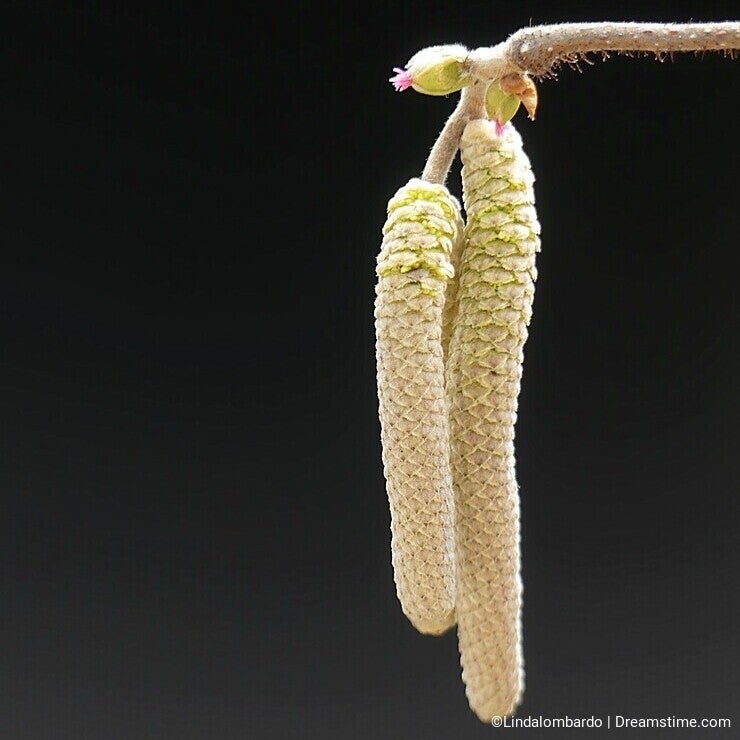 What's happening in your own backyard? What's happening nearest you that could use some noticing these days, or as we look for subjects to photograph, is ready for its close up?
Photo credits: Linda Lombardo.