Stock Media Is NOT The Demise of Professional Photography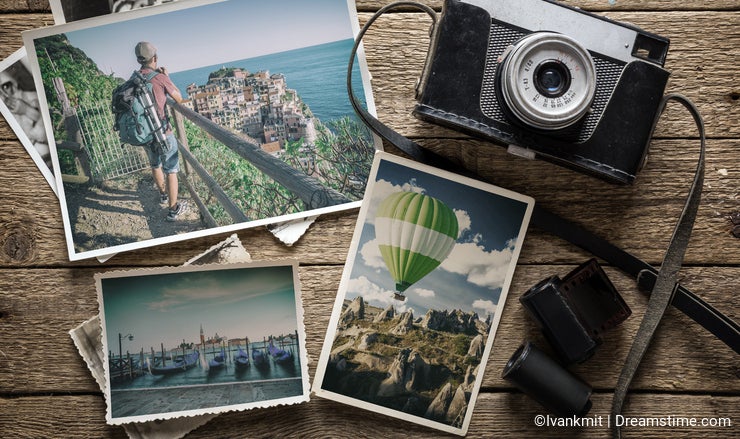 While pursuing certification in commercial photography, I had the *good fortune of encountering a disgruntled photograher turned instructor who insisted that stock media is ruining the professional photography industry. I beg to differ! This moaner also begrudges smart phones with cameras, people with smart phones with cameras, digital cameras, and innovation of most kinds. I gave examples in his photography studio business management class of how, as a blogger since 2008, I used stock media on blog posts when I didn't have a suitable photo in my personal stock. He got in my face and insisted that I'd made his point! WAITWHUT? A mommy blogger subscribes to Dreamstime for random blog post photos instead of hiring a professioal photographer, ends the livelihood of photographers world-wide? I don't think so.
I quit the commercial photography program at this community college because this instructor showed me the light of 'end times' mentality in an education and certifiction program that I was paying really good money for. At the end of the semester, my final project reflected a real plan already in progress, while others were merely hopeful they could make their photography business dreams come true. In my mind the instructor was teaching that there are prevailing non-sensical factors (i.e.. stock media + cheap photographers) piled up against aspiring luxury photographers.. He was teaching students to despise anyone who invests in stock photography, and he referred to photographers submitting their photos to stock media companies as "one trick ponies," and "wannabes." Why was this experience my good fortune? Because I decided I did not want to be a part of anything that promotes lack and scarcity where there is none. It was one of the best things I'd done for me, to get out of that program.
Stock Media is NOT the demise of professional photography. It enhances the ability of business professionals and the general public to get quaility images for their exact needs, on the spot. Another thing: Stock Media offers photographers who want to be competive and not whiners, a resurrection plan. If your photography is going through extreme dehydration over months and years, submit some stock photographs for income, then up your photography game and get in the lane with the big guns!
Photo credits: Ivan Kmit.
Photographer related image searches
To provide you with additional information about how we collect and use your personal data, we've recently updated our
Privacy Policy
and
Terms of Service
. Please review these pages now, as they apply to your continued use of our website.