Stock Media for Video Production on Health TV and Web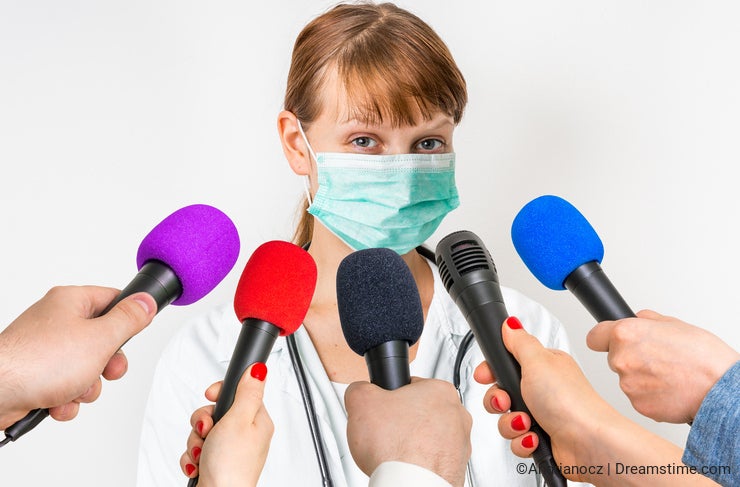 Hello everyone, I would really like to share with you some good ideas on how to use stock media to enhance your video production skills and creativity. Im not a writer (and english is not even my first language) but since we are all here for the same need and creativity is a language by itself, lets just go for it.
At my workplace we need to create some 10 to 15 new < 3 minutes videoclips by week, to be published on television and internet. The problem is that all of this clips are health related, and most of them will talk about bloody, painful or very abstract subjects. So, how can we make the more "appealing" for the viewers?
We use stock images to fix this problem. Whenever you talk about health you need to do so in the presence or with the help of a qualified health expert. In our case, those experts are doctors. But even when this guys know a lot about what they are speaking, they can be a little boring on screen. What we do is to include stock images wiht slow motion movements, zoom, panning and other animations, illustrating the ideas the specialist is providing. Lets see an example on this very nice video from an expert in nutrition and diets:
As you can see, the lady is just speaking her mind and sharing about specific recomendations for eating well during pregnancy. So we choose images that will involve pregnancy and healthy eating. This will make the video a lot more interesting for the target and the message will reach the people who really need to receive the information.
Whenever she says "Carbs" we will include images of that type of food. It is important to keep a balance between the stock images inserted in the video and the footage of the expert or your own images. Too many stock images will make you loose the credibility that the expert is generating for your video.
Benefits:
1. Reduce time for production, images are called from a trustable source (dreamstime, for instance) and you will have them very quickly on your production setup to introduce them in your video.
2. Lower production cost, since you will not need to stage, produce and post produce any images, generaly this type of images are just ready to publish when you download them.
3. Better quality of your videos with bright, crisp, perfeclty lighted and framed images.
I hope this recomendation could help you during your video production. Now go out there and create something good!
Photo credits: Andrianocz.
To provide you with additional information about how we collect and use your personal data, we've recently updated our
Privacy Policy
and
Terms of Service
. Please review these pages now, as they apply to your continued use of our website.