The Stories Behind My Three Most Popular Images
My three most popular images - based on views - probably don't have a ton of views or likes in comparison to some of the more established, well downloaded images you can find on this site. Some of the photos here absolutely blow me away, and make me want to find great shots like them. But, with only about a month of solid trying behind me, I have had a few images that got a good number of views. I'd like to share with you how each of those images came to be.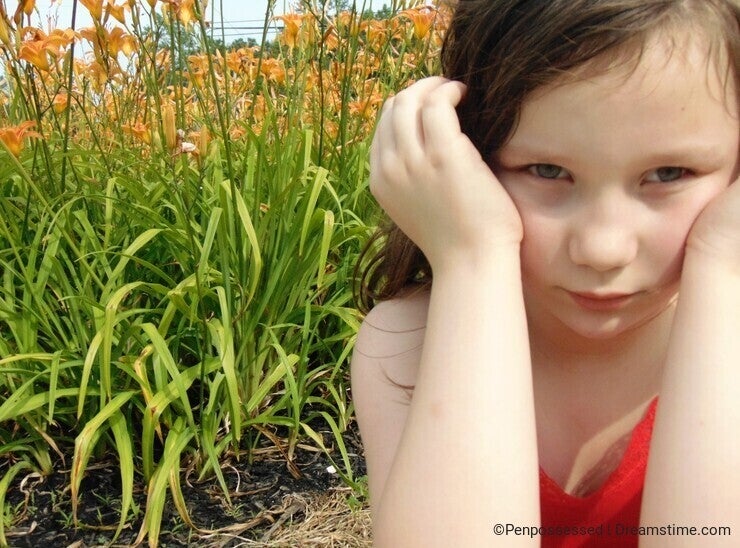 Young Girl With Vivid Orange Flowers
31 views
This is my most viewed image here on Dreamstime - and also what I feel is one of my best portrait shots ever. The young girl modeling in the image is my daughter. She absolutely loves to model, act, sing, dance... she's a natural little star who steals the center of attention in most things. So, when I began my photography in a more serious manner than posting pictures on social media, I knew I wanted to do a photo shoot with her. It took me a while to get around to it, however, because well, life gets busy. We finally went to a local train station. I love trains, and there is a gorgeous little one here situated in the middle of the woods. As we pulled in, however, I was blown away by the beauty of these vivid orange flowers they had growing. So, it was an impromptu shot with flowers where my daughter posed this way or that. We took perhaps a hundred images of her with the flowers - as well as some of the flowers themselves. This was, by far, the best shot I came up with. You can see the other images I took in this photoshoot below: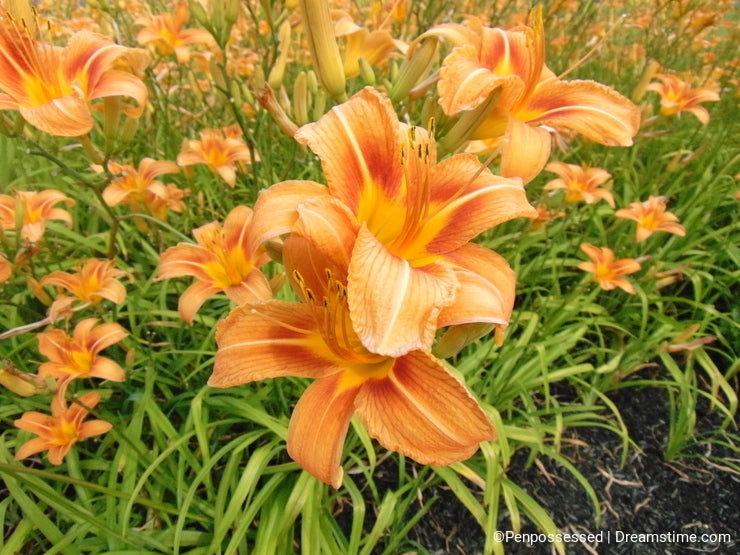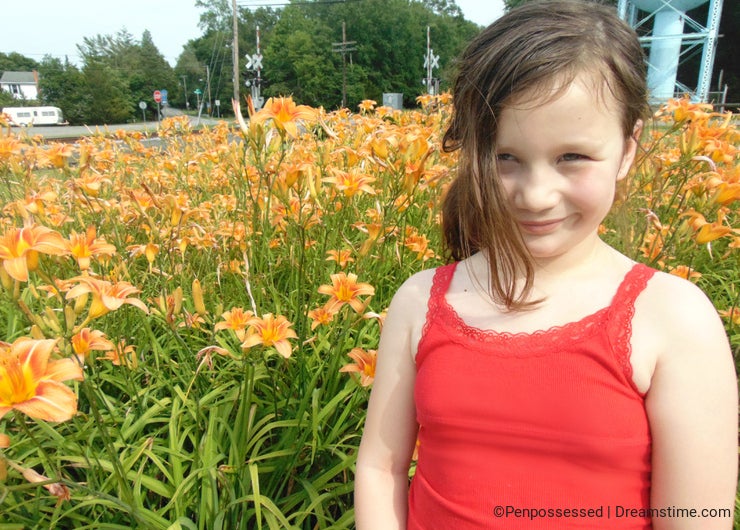 Now, moving on. My second and third most viewed shots are a bit similar, and were taken during the same photoshoot. Did I mention that I have a small obsession with trains and train tracks? Well, I do.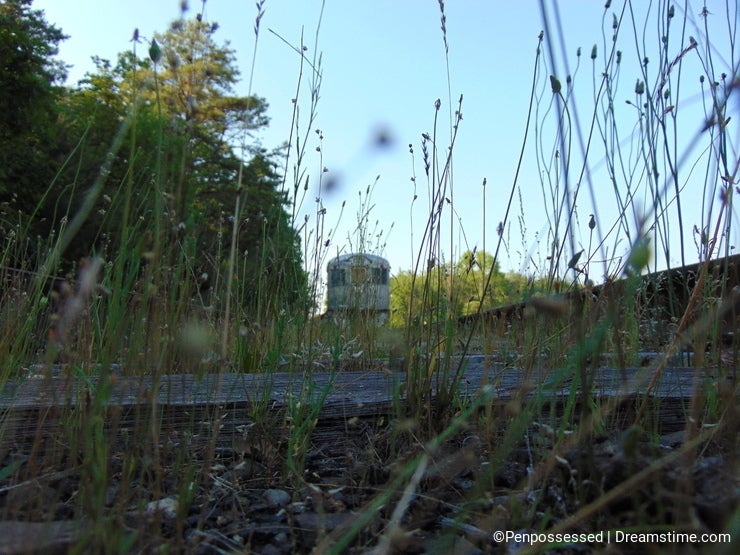 Abandoned Train Through The Weeds
25 views
and

Abandoned Train On Abandoned Tracks
16 views
These two images were part of the first purposeful shoot I'd done with my new camera. For my birthday the in-laws got me a new DSLR, to upgrade from the point-and-click thing from the early 2000's I was trying to manage with. I've never been more excited or thankful in my life. So, I set off on an adventure with my daughter, boyfriend, and his sister. We ended up at the train station, and got permission to take pictures of the trains on the historic side. This area is usually locked up, but we were told as long as we stayed off the trains for safety reasons, we could go right ahead.
The first image was a beautiful mistake - and I really do feel like it's my best non-portrait shot ever. I had set my camera down on the tracks to get a different point of view. I had failed to realize that the weeds were in the way of the shot, but that turned out to be a great thing. When I looked at the picture, I fell in love.
The second image was of a train off all by itself. The tracks don't run trains anymore, and it was just sitting away from the others, isolated. In fact, I had to walk a decent distance to even get to it. It just kind of popped out at me, and so I took a few pictures. This one turned out to be my best.
I took a good 500 pictures that day, experimenting with different settings, angles, ideas, etc. Very few of them made it to get uploaded, but here are the rest of the ones from that shoot that did (including a more vintage appearing version of the first photo):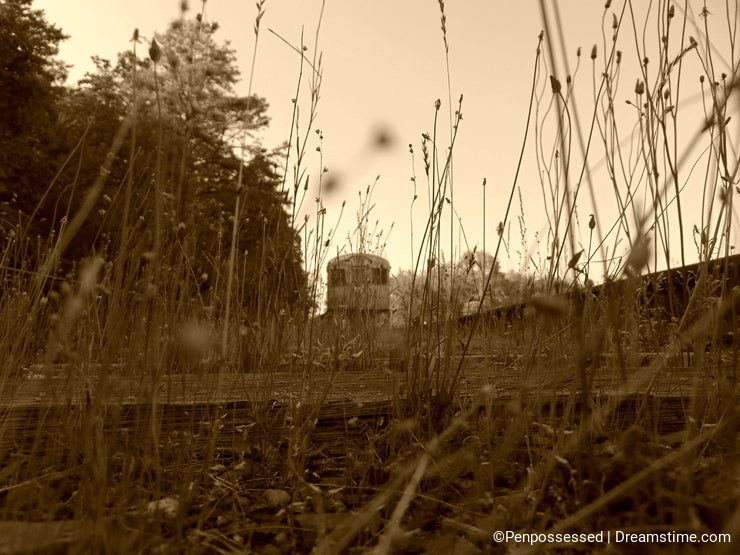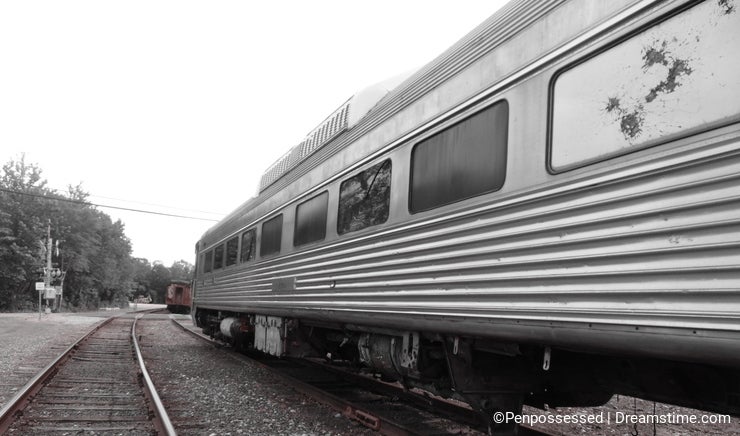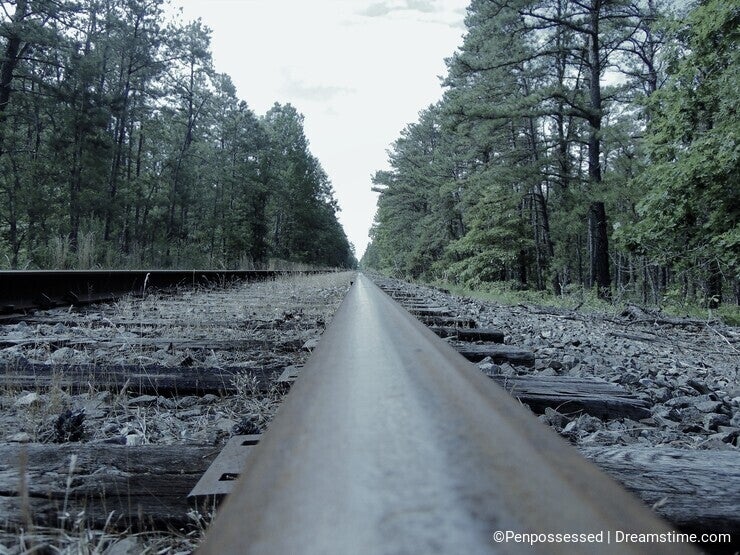 Photo credits: Penpossessed.
To provide you with additional information about how we collect and use your personal data, we've recently updated our
Privacy Policy
and
Terms of Service
. Please review these pages now, as they apply to your continued use of our website.