Sunset and Night Photography in Olympic National Park, USA
I recently took some time with my daughter to make the trip to Hurricane Ridge in the Olympic National Park, Washington (state). We were taking advantage of a new moon to do some stargazing in the clear air at 5200 feet. We arrived before sunset and walked some of the area trails. The deer were very cooperative models. I took several shots of this male deer and positioned myself so I could capture the deer with the mountains in the background. He was feeding so his head was down most of the time. Patience paid off because when he final raised his head, I snapped this image: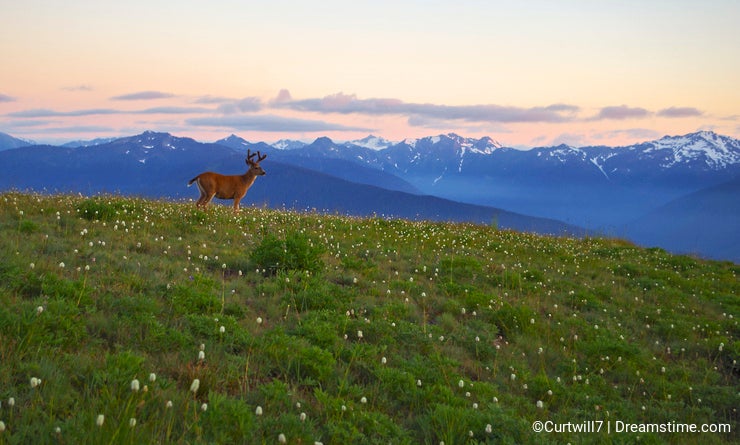 Using a tripod shooting 1/40s at f4 with ISO100, I was happy the deer did not move during the exposure.
As the sun set, I took this shot (1s, f22, ISO100):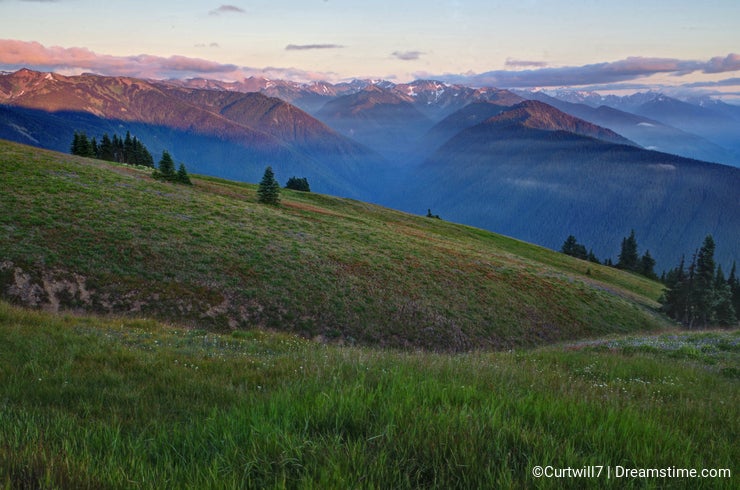 Finally, once it was dark enough we looked at the stars and I set up for some night shots. This image is looking south over the mountain range (20s, f1.8, ISO3200 using a 50mm lens; two image vertical panorama):
If you get the chance to visit this wonderful and diverse park be sure to take your camera!!
Thanks for reading and enjoy!
Curtis Smith (Curtwill7)
Photo credits: Curtis Smith.