Superstar of the Woods
I believe we can all agree that the Fly Agaric (Amanita Muscaria) is, by far, the most recognizable mushroom in the world. It is the Poster-boy for trouble, the Icon for poisonous mushrooms.
However, not many people know that it's widely consumed throughout the northern hemisphere, especially in northern Europe and Asia. A simple 30 minute parboiling turns this unmistakable red warning sign into a delicious food.
So why is it that a perfectly edible mushroom is the cover face for the bad guys magazine? The answer is just so simple: It STANDS OUT! You'll never see a dull face on the cover of Vogue, Time or Vice. It's our addiction to color, it's how our brains work. While the fly agaric is no stranger to toxins and is a known psychoactive, it does come from the illustrious genus Amanita, a family that contains the very best as well as the very deadliest mushrooms known to mankind - Caesar's mushroom and the Death cap, among others. Long story short, while it is far from being as dangerous as the general perception around it, it stands out so charismatically that it visually dwarfs the entire funghi kingdom. Amanita Muscaria, the Fly Agaric, is the Lady in Red everyone remembers.
Meanwhile, the true Femme-Fatale, the Death cap (Amanita Phalloides), dressed in her banal garment, discretely continues to make thousands of victims each season, throughout the world, out of simple honest mistakes...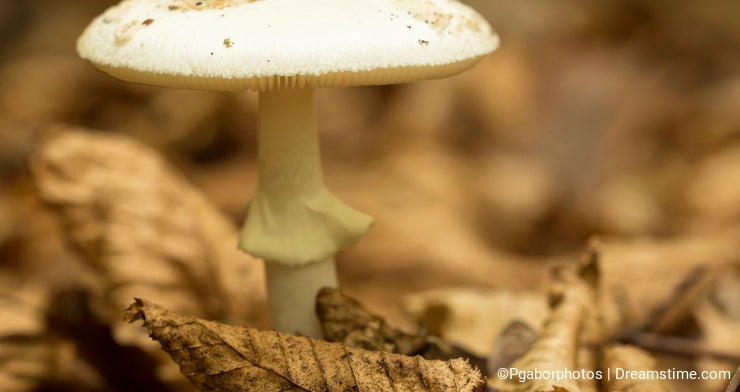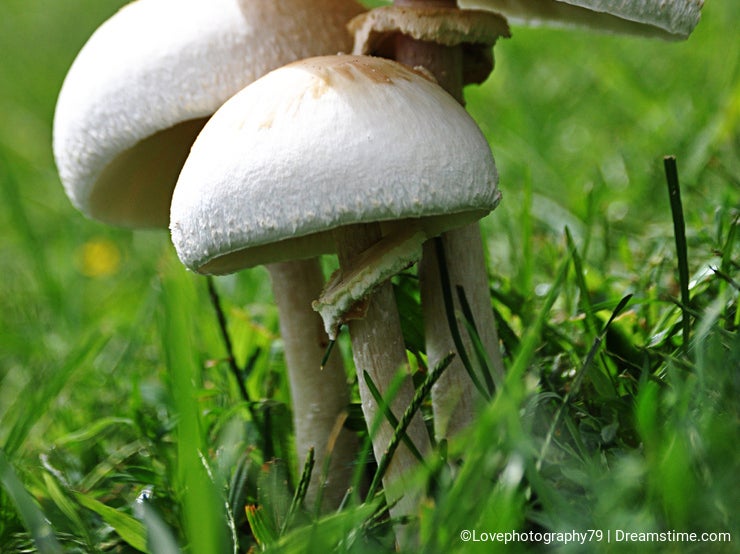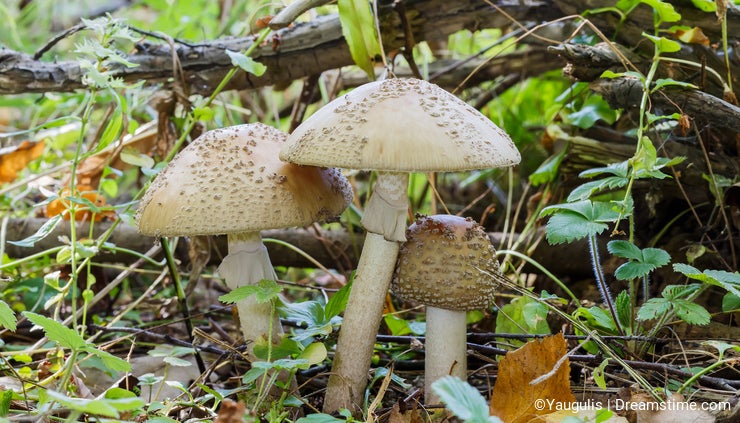 The relevancy of the Fly Agaric as symbol for toxic mushrooms makes sense, in my opinion, for one reason alone: it's part of the most important family in this respect, so it triggers a warning about the entire genus, so that the average weekend trail hikers have a clue as to what to
obviously avoid.
It would serve little purpose to use the Death Cap as icon, since it looks so Generic and can unfortunately be so easily confused with so many edible mushrooms out there.
Other than that, its toxicity is mediocre, its culinary virtues are top league, and its medicinal benefits undeniable, so, from this perspective, it shows how people are so much more drawn to legends in bright colors than they are to actual facts.
Just like any superstar, the myth around it eclipses the mere, often dull reality, and the Fly Agaric plays this role second to none...unwillingly.
Watch out for Cinderella ;)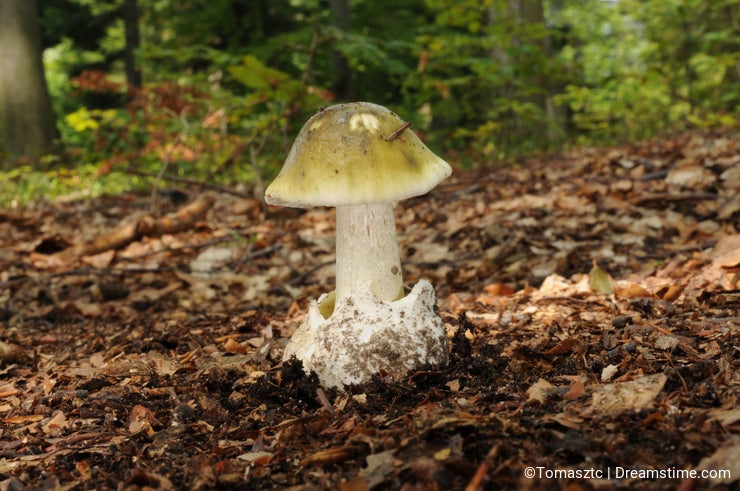 Photo credits: Lovephotography79, Pgaborphotos, Claudio Stocco, Tomasztc, Iurii Augulis.
To provide you with additional information about how we collect and use your personal data, we've recently updated our
Privacy Policy
and
Terms of Service
. Please review these pages now, as they apply to your continued use of our website.