It is the second assignment I have attempted. The previous one, apocalypse, was really something that I would have loved to get into...but unfortunately I had 50 uploads only when half the month was gone. Then I uploaded two files which were rejected anyway for being too simplistic. It was VERY annoying and discouraging because I had spent 3 days creating that illustration. It was a very detailed one. I just decided I'd not submit to an assignment again till I get 500+ files online. I told myself I've been into stock for only about 5 months, I don't have a DSLR, I have a stupid compact camera that causes rainbows on every edge with it's superb chromatic capabilities. I am only 18. Professionals have been shooting for longer than I have been seeing...
Who am I to even try to submit for an assignment? That too on one of the world's top stock photography sites with the world's top photographer contributing right here?
My family makes fun of me as I run around trying to capture that perfect shot of a butterfly. My friends tell me I am nuts because I spend an hour photographing a silly flower while they can go play a computer game or maybe watch some TV. That's what India is like. People can't do themselves what you want to do but they would always want to pull you down. Studies being my first priority, I have very little time to spare for photography. I have concentrated on efficiency and though I have not been able to achieve anything outstanding, I can say I have improved a lot.
I seriously wanted to participate in this assignment. I have many, many hobbies...from playing badminton to robotics to bird watching and piano and writing and just everything you can think of. I never spend a second idle except for 6 hours of sleep. But again Mr. Negative convinced me not to shoot for assignment. Why, I asked myself. The answer I got is...I'm just a kid. I can never produce anything worth getting selected. So I didn't shoot anything the whole month except one piano photo which you see here. That photo obviously got rejected because it looks too simple anyway. Anyone can shoot that with their 0.3 MP cell phone camera. I gave up completely.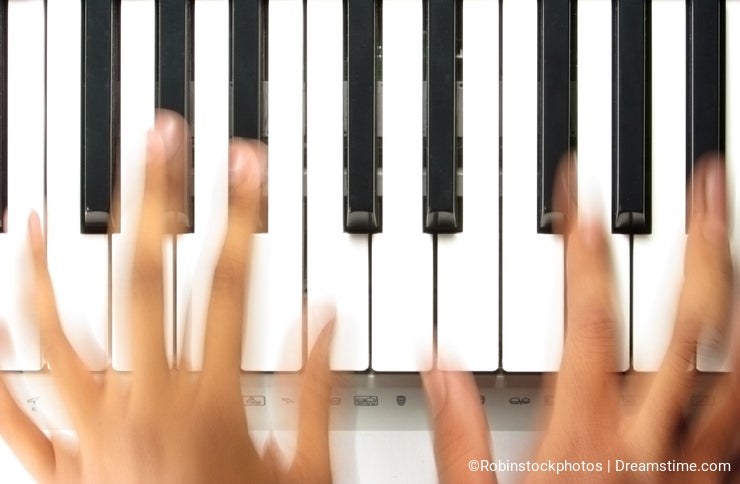 Then 2 days before the assignment ends, I find a bird sitting on a branch with a girl watching it with binoculars. I suddenly recalled that there are photographers up there but no bird watchers that I can recall. So I shot it anyway, hoping it would get accepted. And it did get accepted! I'm so happy tonight that it got up there.
This is the photo of bird watching that got accepted: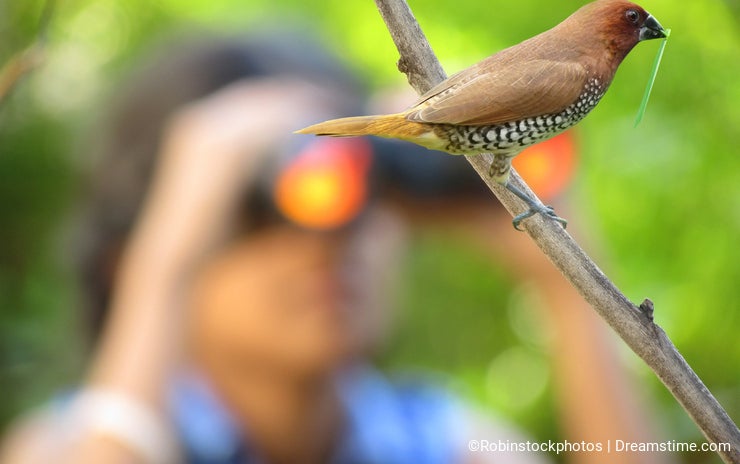 Now I'm just going to forget the rejections and shoot at least 5 photos every month for assignments and get some more approved every month. I'm really excited to see what happens with the votes too.
Thanks to Dreamstime. I'm exclusive here and this site is the best source of fun and education for me. The assignments are just adding to the fun now that I have one selected up there. ;)
Good luck to everyone who have submitted and those who didn't... try it out next time! Create something new and amazing, something from a new perspective that sends out the message right and clear but in an unusual way...