Normally I'm not interested in politics but it's different this time.
My country has tried to fight peacefully to recognize its rights to the Temple of Preah Vihear located on the northern border with Thailand. This temple has been the subject of a trial in which the International Court of Justice has designated as belonging to Cambodia in 1962. It turns out that the boundaries between the two countries wasn't clear that's why the two countries engaged in fighting position and occupation of the temple. To stop this, Cambodia try again to make to re-recognize his rights before the Court and to stop the fighting.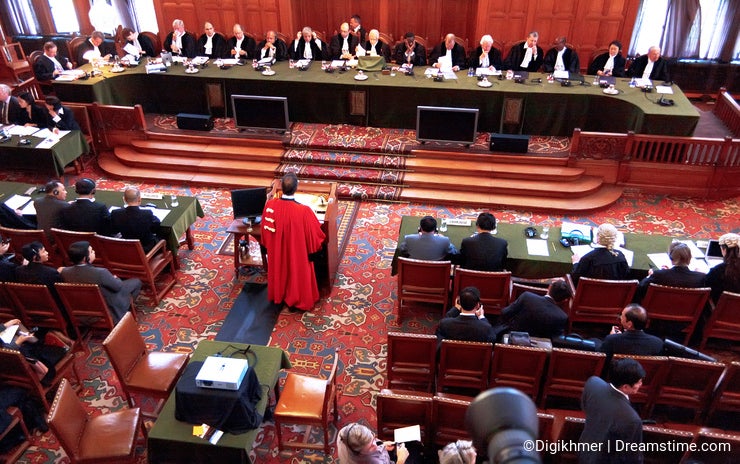 It was a unique and indescribable feeling that draws me to this room is the room of the International Court of Justice. Like, I can not take part, I could not resist to make an appearance there to take some photographs and quietly disappear. Here are two that I uploaded here. Good luck and peace in Cambodia in both countries.
For more information, you can find all details regarding the dispute thought this link on the ICJ website.