Think Before You Leap
If you are a photography enthusiast and taking up a journey, it is worthwhile finding out what are the interesting places on the way where there are photography opportunities. Even before packing the camera, one should make a list of these places so that you won't miss them.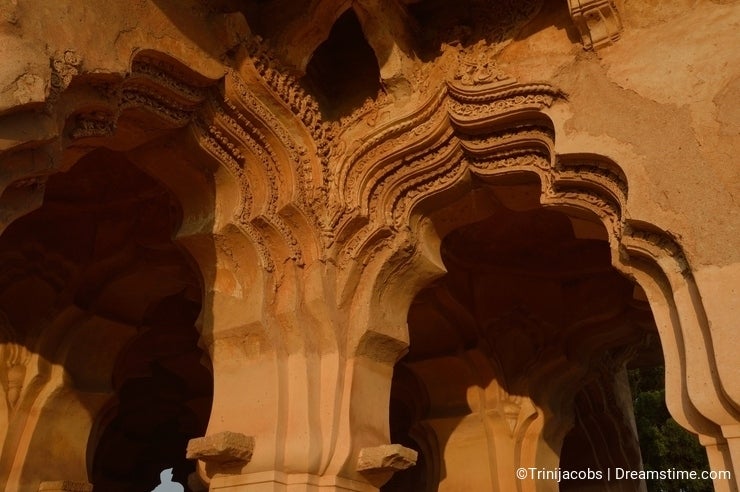 Lotus Mahal, Hampi

Maha Mantapa, Hampi
A few months ago I made a trip to one of the fantastic destinations called Hampi in Karnataka state of India. I searched the internet before preparing a list of potential places to visit. The now ruined city of Hampi was the capital of Vijayanagara Empire. The 7th Century Virupaksha Temple and Vijaya Vittala temple which was built between 1422-1446 AD are evidence of the existence of a glorious era of art and architecture. Since I was new to the place I took the help of a local guide to take me around for a price agreed upon and showed him the list of places I wanted to visit. After a two day tour of the city I returned to Bangalore where I stay. Uploaded a set of selected photographs to Dreamstime. Later on I was glancing through the list I carried and discovered that the guide had not taken me to a famous temple Achyutaraya which was built between 1529-1542 AD. That is when I realized how disastrous it is to trust a guide completely when visiting a new destination.

Chennakesava Temple, Belur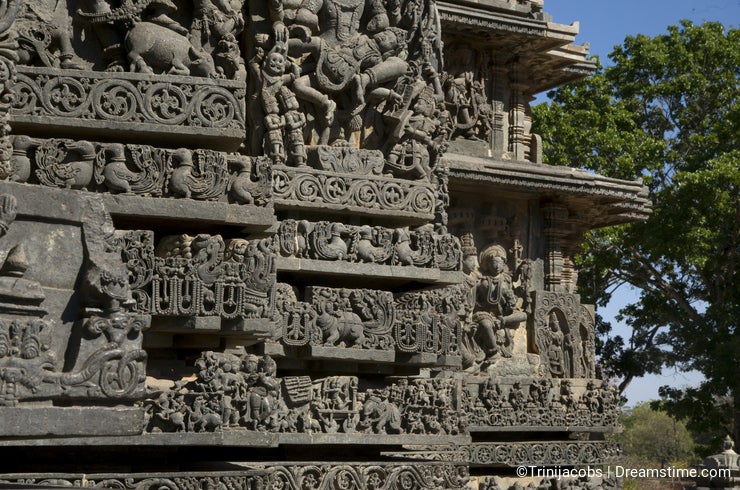 Hoysaleswara Temple, Halebeedu
It was long ago when google was in its infant stage, I, along with a couple of friends made a trip to Belur & Halebeedu by road from Bangalore to shoot some transparencies of the 11th & 12th century Hoysala temples which are well known for their sculptures and friezes. While in Halebeedu we happened to meet a tourist couple from Germany. and we started talking to them. During our conversation they asked us if we had visited Sravanabelagola. That was when we realized that a little deviation en route Bangalore would take us to Sravanabelagola, where world's tallest monolithic statue of Gommateshwara is standing tall on a hilltop. Had we not spoken to the German tourists, we would have missed this wonderful location on that trip.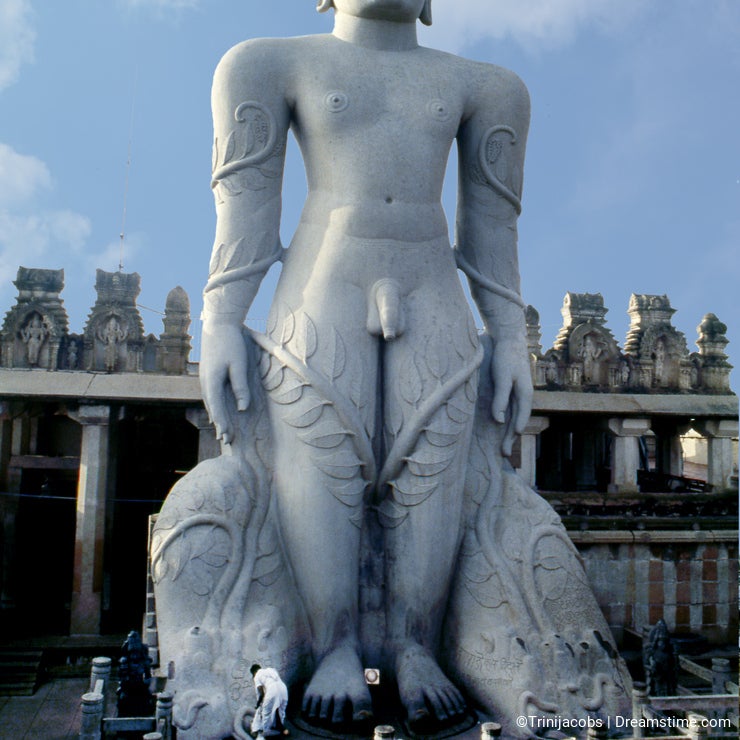 58ft tall monolithic Gomateshwara Statue at Sravanabelagola
As a photographer, it is very important to communicate with people, especially the local people in order to feel the pulse of the place and also to know about surrounding areas which may be interesting to us. Very often there are places unheard of but very interesting for a photographer. During a train journey it is worthwhile keeping the camera ready always. We pass by exotic locations where there are a lot of photography opportunities. Keep clicking. Out of one hundred shots you may find the one which is the winner. Happy clicking.
Photo credits: Trinijacobs.
To provide you with additional information about how we collect and use your personal data, we've recently updated our
Privacy Policy
and
Terms of Service
. Please review these pages now, as they apply to your continued use of our website.