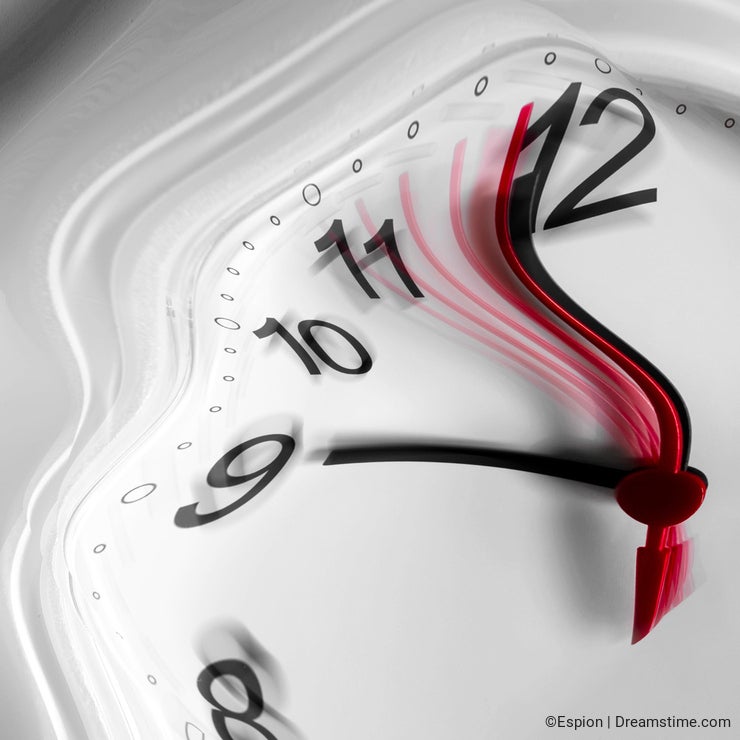 Yeah! I finally got an image accepted for Assignment!
This image was created via layering multiple exposures of a clock ticking, with each shot taken 1 sec apart, coinciding exactly with the second hand arriving at the mark.
These multiple images were then layered in Photoshop with each succeeding layer's opacity a constant fraction less than the previous one. In this case I think I used 75%.
But such layering would not work if not for Photoshop CS3 new Auto Align Layers by Content, which can be found under the Edit menu.
For even when the camera was on a tripod, there are minute shifts between shots, which makes sharp edges like those of the numeral's, fuzzy. I suppose this would not happen if you had used a remote control, but I was firing off the shutter every second manually. But now with CS3's new feature, these minute shifts can be corrected for.
And once the base image is created, a series of distortions and radial blurs are applied. Then, together with a couple more layering, each layer having a different set of distortions, hey presto, we can now see that Time is Relative.
Oh well, maybe not.
Maybe as beauty is in the eye of the beholder, so also is time in the beholder's eye. :-)