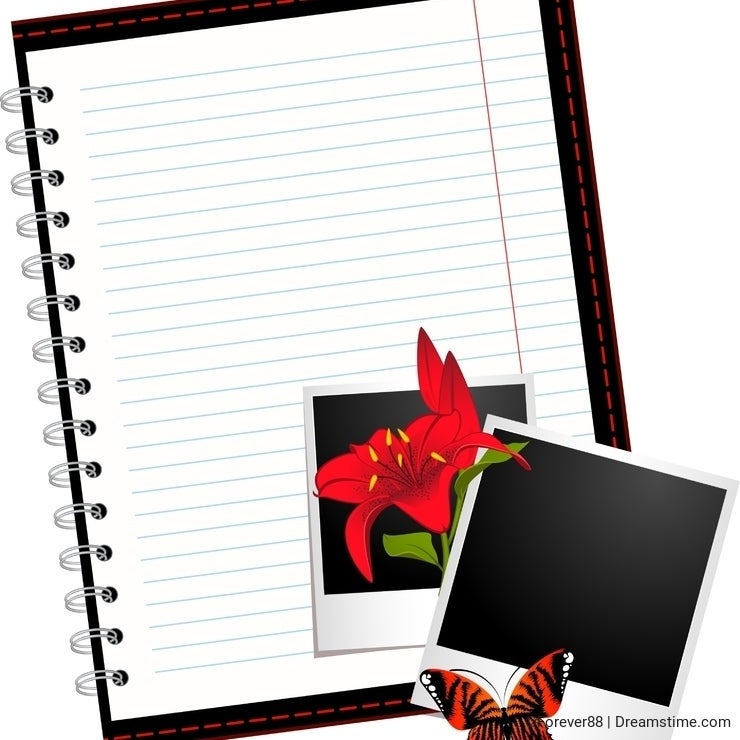 One of the more helpful (and non technical) tips I have been given is to keep a list of shots that I want to take. This helps me ensure that I am able to get the shots that are important to me when it comes time for a specific shoot (be it a family photo walk or a paid event).
Organizing Lists of Shots
Simply having a list of shots is not enough. The list should be organized in such a way that it is easy to only look at shots relevant to a particular shoot. To help with this, have a "list of lists" or a notebook with similar ideas grouped by page.
There are several different ways of organizing your notebook. You can do it by location (beach, airport, studio, etc), by concept, by event, by number of people, by necessary props, etc.
Type of Notebook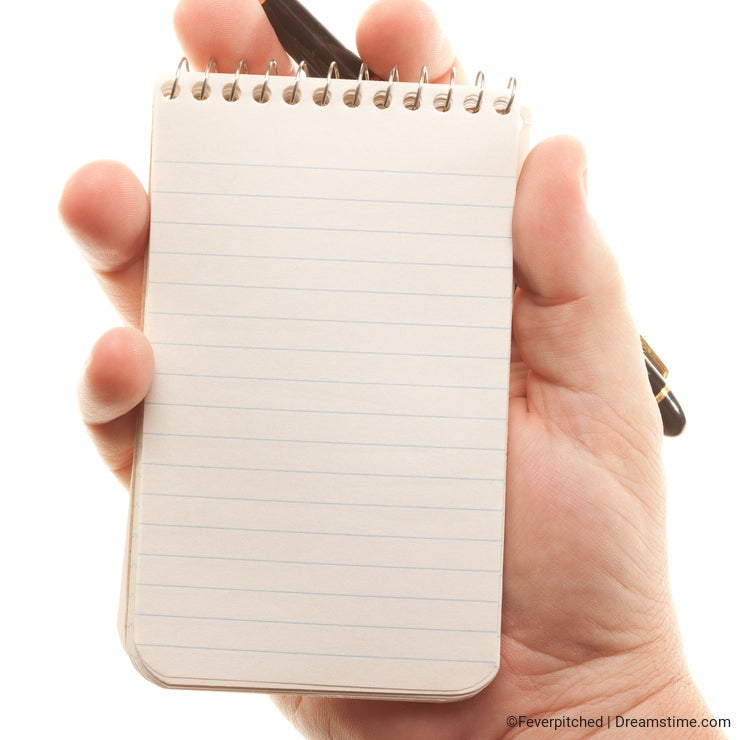 The type of notebook you use is really up to you. Originally, I kept my shot wishlist in a mini spiral notebook that could easily fit in my pocket or camera bag. The portability was great, but the pages would sometimes tear out of the notebook. More recently, I have switched to using a categorized checklist on an iPad. This is great in that I can easily add additional notes, insert items into the list, or tweak the list at any time. However, it is one more piece of equipment that needs protecting.
Where to Get Ideas
Ideas can come from anywhere at any time. Listen to the lyrics of a song -- how would you depict the ideas and idioms of the song with images? Read the news -- what pictures would help to tell the story? Where are you going next week? What pictures could you take there?
You can also get ideas by working on photo assignments. Come up with your own (like taking pictures of certain shapes or colors), or look for lists provided by others. Dreamstime has a monthly photo assignment with very nice prizes. You can also find assignments on various photography websites (such as Digital Photography School) or in photography books (such as Picture Perfect Practice).
For stock photography ideas, be sure to read through the Dreamstime request forum. Read current and old requests. Often you will find ideas of things you would like to shoot (or illustrate) that you might not have considered previously. Other stock sites have similar forums or lists of currently needed images. Even if you are not a member of those sites, you can still view the lists for ideas. This Christmas decoration made from a glass box is one example of a topic I had never considered until I saw it requested in the Dreamstime request forum.
Using Your List
Before you go on your photo shoot, consult your notebook of ideas. From your list, come up with a specific checklist of shots you plan on getting. Be descriptive in your checklist to ensure that you get all subjects, camera angles, and lighting effects desired. Consult this list during the shoot, but DO NOT RESTRICT yourself to only shots on the list. Your list should be a guide; it should not be your director.
Conclusion
Any time you come up with an idea, write it down. Be as descriptive as possible. Before you go on a photo shoot, review your lists and make sure you take any props you may need. Refer to your list during the shoot to make sure you don't forget any shots that you were hoping to get.
What other tips do you have for photo wishlists?