Tip of the week: 8 GIMP newbie tips
Installing the application: GIMP is open source and you do not need to pay anything to install it in all its glory. So be it windows, Mac or linux, you can get your installer from gimp.org and get going. Install it on a SSD will speed things up a lot as is true to most graphic editors. There are also older versions for download if you are holding on to an older OS.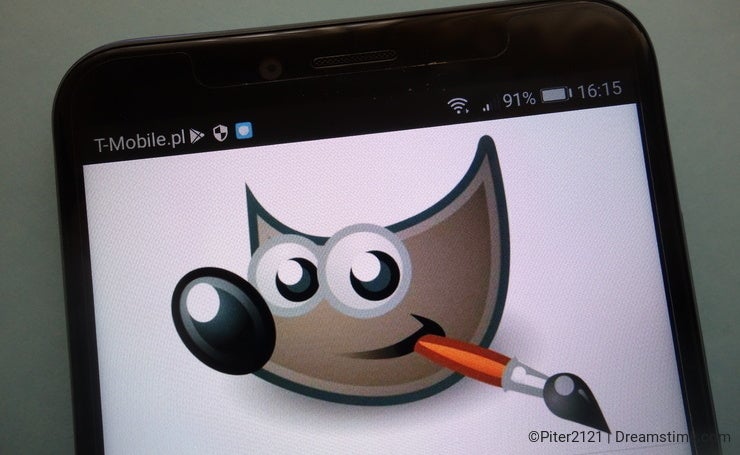 GIMP profile: This is the place where GIMP will store presets, tools, shortcuts, brushes, gradients and other things, specific to your installation. So if you want to save any new object or data, here is where it goes. The location on windows is c:/users/YOURID/gimp version. In linux this is at /Home/YOURID/Gimp version. On Mac it is at /Users/YOURID/Library/GIMP/Version/. It's a good idea to back your profile up in case you have spent good amount of time customising your copy.
Setting up GIMP like photoshop or the way you want: If you are using PS, chances are you want both the programs to look the same. With floating toolbars, you can just arrange everything the way you want. The "view" and "windows" menus are your best friends here. You can activate visual elements and set the layout as you want, from here. You can align the windows like photoshop and save the layout.
Opening your first image: Images from several common formats can be read and edited in GIMP. Images usually open in zoomed out view, Go to View> Zoom> Fit image in window for the usual Photoshop feel. It's a good idea to make edits and enhancements to copies of images as saving is permanent to original file.
Cropping and basic straightening: Pressing Shift+C will bring up the crop tool which you can drag in and make a desired crop. Hitting enter finalises the crop. There are composition guides in GIMP that can easily turn a "not so well composed" photo into a well composed one with a keen eye.
Resizing: Go to image> Scale Image. This should bring up the Scale image dialog box. Provide the dimensions and other parameters as you desire and click "scale". You can also chose Image> Print size in case you want to just print a copy in a different size.
Correcting white balance: Go to Colors> Auto> White balance or Colors> Levels in case you want to do it manually. You can pick the regular eyedropper and set a grey point to decide on the right color balance for the image.
Improving exposure: Fix overly dark areas and blown out highlights by going to colors>exposure. In the dialog box, drag the exposure and black sliders at desired levels. Once you are satisfied with the blacks and get enough details in the highlights, click ok to apply the changes.
So those were some basic starting tips along with GIMP installation, go on and explore the application to see what more you can do as a new GIMP user. Do leave your kind comments. Thanks for reading!
Photo credits: Piotr Swat.