Tip of the week: Drone photography, a quick overview
Some like them, some hate them for their privacy issues, but Drones are here and at the forefront of their area of application is photography. The market is now flooded with drones of all shapes and sizes, different lift capabilities and different levels of automation. There are drones that do not need your assistance in taking off, landing or coming back to base and then there are kits that require you to build everything from parts. Drones come with pre mounted cameras and then there are options for lifting full DSLR systems.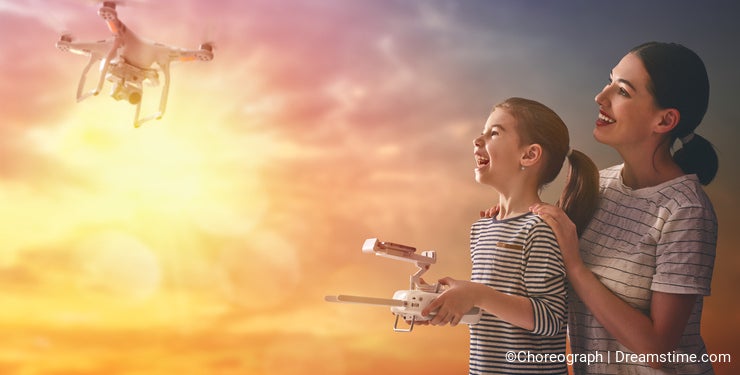 While it sounds tempting to get your favourite drone and start shooting, there are laws around drone flying. Each country has specific airspace laws. Almost every country has amended or updated their laws to define how and where drones can be flown. Manufacturers like DJI have recently started pitching geofence control for places like airports. Make sure you are aware of law where you are flying your hardware. For example, here is an excerpt straight out of FAA website:
Link to the original resource
https://www.faa.gov/uas/resources/community_engagement/no_drone_zone/
DC No Drone Zone
The National Capital Region is governed by a Special Flight Rules Area (SFRA) within a 30-mile radius of Ronald Reagan Washington National Airport, which restricts all flights in the greater DC area.
The SFRA is divided into a 15-mile radiusinnerring and a 30-mile radiusouterring.
* Flying an unmanned aircraft within the 15-mile radiusinnerring is prohibited without specific FAA authorization.
* Flying a drone for recreational or non-recreational use between 15 and 30 miles from Washington, D.C. is allowed under these operating conditions:
* Aircraft must weigh less than 55 lbs. (including any attachments such as a camera)
* Aircraft must be registered and marked (if it is not operated exclusively under the Special Rule for Model Aircraft, pending NOTAM change)
* Fly below 400 ft.
* Fly within visual line-of-sight
* Fly in clear weather conditions
* Never fly near other aircraft
The airspace around Washington, D.C. is more restricted than in any other part of the country. Rules put in place after the 9/11 attacks establish "national defense airspace" over the area and limit aircraft operations to those with an FAA and Transportation Security Administration authorization. Violators face stiff fines and criminal penalties.
—end of resource—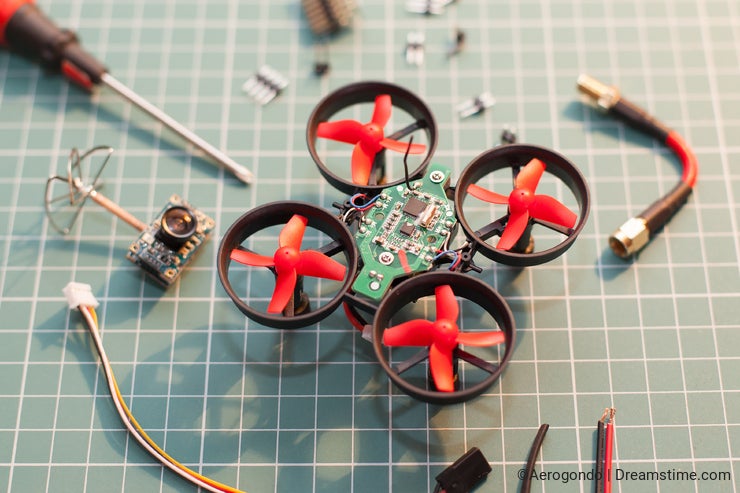 Important:Photographing someone's property without permission, a person in their property without permission etc. sound like a bad idea and indeed are against the law in most cases. So if you think it sounds sneaky and bad, it most probably is, better be aware of the law before you air your drone.
Trying visual flight simulators:Yes! there are flight sims for drones, companies like DJI and 3DR have flight sims for their customers. You may want to try those before taking up the real hardware to the skies. Not only this saves you training damages to your expensive drone but also it's important for other's safety. You do not want to crash into a person or someone's property.
Built in camera or full DSLR:Drone gimbal cameras are now shooting at 24 megapixels and are better equipped to handle the aerial shooting environment. The setup and suspension is made for a drone and any day better in terms of weight, control and ease of use over a traditional DSLR mooted system. So other things being equal, a drone mounted compact camera is camera of choice for drone photography. Some drone cams come with changeable prime lenses for better adaptation to the intended application. For example a zenmuse x7 from dji that would set you back by around $2700 and weighs 449 grams.

Costs:While it started to be a costly undertaking a few years ago when most drones (camera usable) sold were above $500, today drones that take better photos and fly better and cost under $200 are the hot cakes in the market. Three quarter of all drone sales are in the sub $200 range while below $500 segment has a growth rate of 130%. Above $500 drones keep growing but not as much. There are sub $100 drones and drones that sell under $50 as well. Ofcourse the ability to lift, shoot and stay in air is affected by the size and quality of drone you are getting. But it tells you one thing, drone prices are coming down every year and it's more affordable today to own and fly a drone than ever. Hopefully it will be more and more affordable as new technologies develop and economies of scale come into effect as more people adopt them.
What do you think? Are you up for some drone photography yet? Or are you the one who dislikes the whole idea of drones filling the sky? Do share your kind comments.
Photo credits: Aerogondo, Konstantin Yuganov, Pawel Talajkowski.