Tip of the week: Essential graphics tablet selection guide
If you are thinking about getting a graphics tablet, there has never been a better time than now. There are a lot of options along with some cutting edge technology that is available in leading models. Tablets are available from simple pen and plastic models to pen on screen with multi touch compatibility. But before plunging into a shopping site and ordering a brand new graphics tablet, here are some points to consider: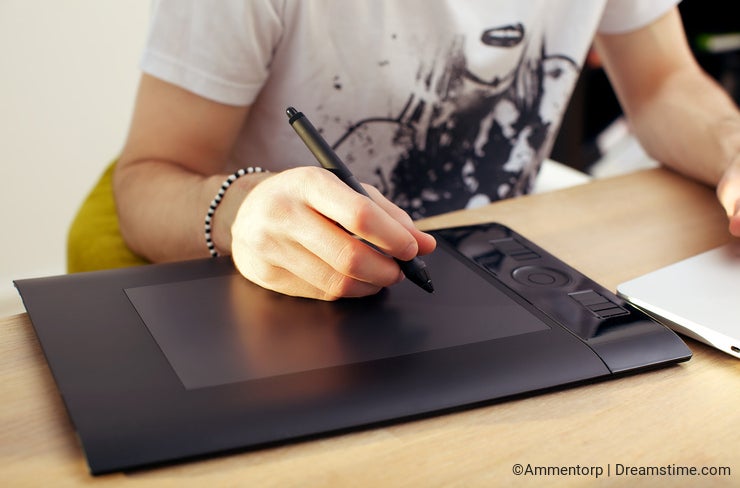 Before you make an impulsive buy consider this:
Will you be really needing it? This is an important question, I sparingly use my screen tablet that cost me a small fortune when I bought it. Don't make that mistake if all you do is occasionally draw with a pen or are too much used to the mouse, or you do not yet spend a lot of time working with photoshop and illustrator, specifically using brushes. Composite images, regular photo editing and other light uses do not require you to spend money or desk space for a tablet. If you are a heavy user of brushes and pen/pencil tools, get a tablet by all means.
Features to watch out for:
Size: Bigger size is highly desirable unless you are looking at portable sizes for travel. In this case you can consider screen based tablet for compactness along with a laptop. Do keep in mind that a tablet still needs a power source. You can go all the way up to 32 inch multi touch display tablets if your budget permits and needs demand so.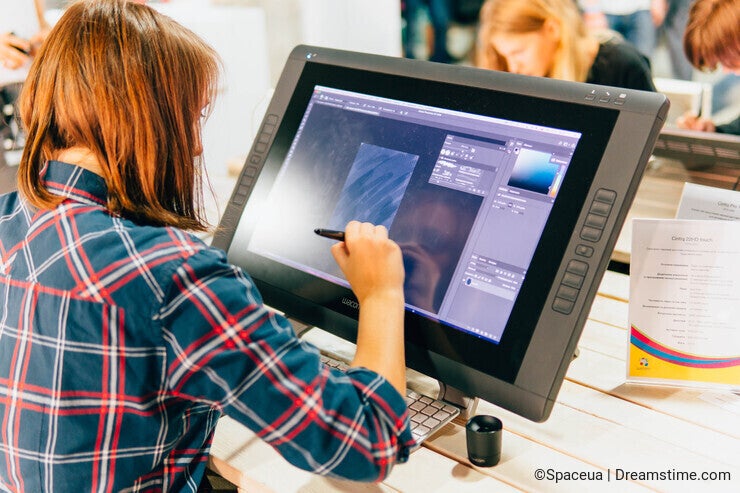 Pressure sensitivity points: Tablets from 256 to around 4000 pressure sensitive points are available. I would say 2048 points are quite smooth and there is no real advantage beyond that many pressure points. Pressure points are the key to sense the pressure you apply on the pen which translate into how thin or thick the brush becomes. Some models come with pen tilt sensor that enable brush tilt function for that artistic calligraphic effect emulated just like a real brush.
Resolution: Lines per inch is the tablet standard on what resolution sensitivity a tablet has. The more the LPI, the finer the details that can be added without additional zooming into the image.
Tracking speed: This is the delay time that come between you drawing on the tablet and it getting translated into a real stroke on the canvas. The more the tracking speed, the lower the lag. Lower lag leads to precise response and better experience with the tablet.
Multi touch: Multi touch screen tablets let you move the canvas, zoom, pinch and even smudge with your bare hands while still working with your pen. You can shift the canvas, rotate, pinch zoom, switch windows and use the menus with your hands while still using the pen. A great feature that speeds up the tasks. This is only for screen tablets. A lot of cheap screen based tablets do not have this feature.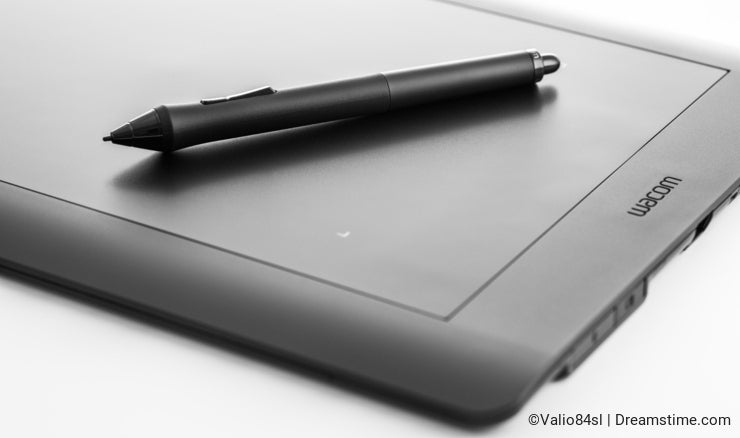 Other technical specs: Like connectivity options (USB, HDMI for display tablets), Hardware buttons, eraser functionality at back of the pen, availability of pencil feel screen lamination, OS and software compatibility and what software it comes with. These features add to the desirability or act as a barrier against buying a tablet. For example mac users will steer away from tablets that only work on windows or have limited features on osX.
Cost: Last but the biggest factor is cost. We can just buy the tablet costing a fortune and with all imaginable features if we had infinite money. So the biggest factor at the end remains our budget. We should aim to buy the best hardware that we can afford within our budget.
I would not go into brand names but we already know with a little research that one brand leads the market, while there are a lot of alternatives available. It is up to you to try out and see what works best for you. One may also opt to use a 30 day money back guarantee when buying, considering the fact that you may want to change your mind on what you buy, after trying the hardware. If however a friend or colleague has a tablet you can try, by all means do that and ask for recommendations.
Also check out some Tips for transitioning from a mouse to a tablet.
Do leave your comments and thanks for reading!