Tip of the Week: Get fit with your camera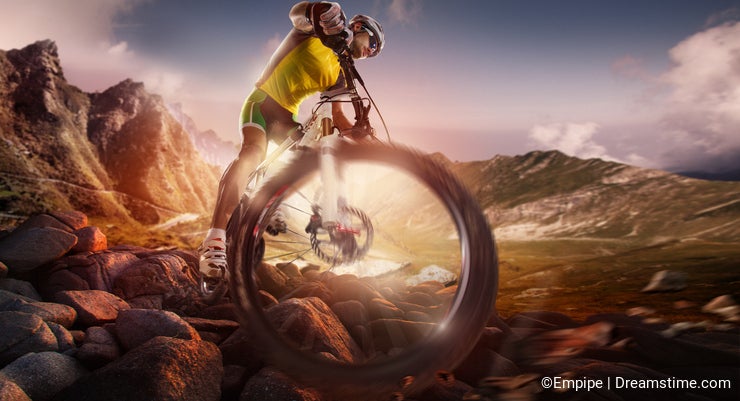 We have something a little different for our tip of the week today, getting fit with your camera. If the idea sounds somewhat odd, and perhaps something that has never occurred to you, keep reading to find out just how you can make the most of your exercise and your photography at the same time!
Some of are avid exercise fans, some of us are crazy about our photography, but the good news is that you can combine the two and reap the benefits in both ways – getting in a fabulous workout and having some terrific images at the end of it.
Whether you love to hike, lift weights, go cycling or bush-walking, swim, jog, hit the gym, there's a place for your camera and some awesome opportunities to get fabulous photos! And the good news is that you don't need to lug the heavy digital SLR with you, since smart phones these days provide photos with excellent image quality.
One of my favourite pastimes is cycling. I have a mountain bike, and I love to take it out on the local rail trail, which runs for over 75 kilometres (around 48 miles) through open farmland and pastures, through the beautiful Australian bush, and over creeks and tarmac roads.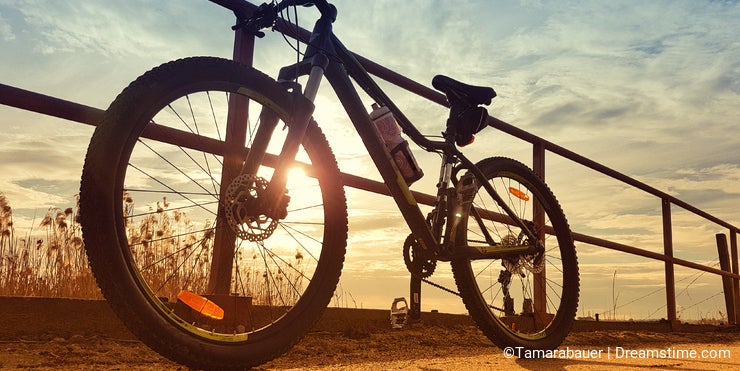 Photo opportunities are always available and I never know just what I might encounter along the way. I have come across a huge variety of bird life, foxes, kangaroos, koalas, blue tongue lizards, snakes, wombats, echidnas and of course plenty of curious cows.
Whilst out on my bike, I have seen gorgeous sunsets, azure oceans with magnificent crashing waves, and stunning landscapes with rolling hills and emerald green fields. It's been a wonderful feeling to know that I am always able capture the moment since I have a camera on hand, which is virtually always my smart phone due to the light weight and convenience.
I love walking too, but the beauty of taking my bike out means that I can travel a whole lot further and of course a whole lot faster, which in essence means I get fitter and have access to more photo opportunities!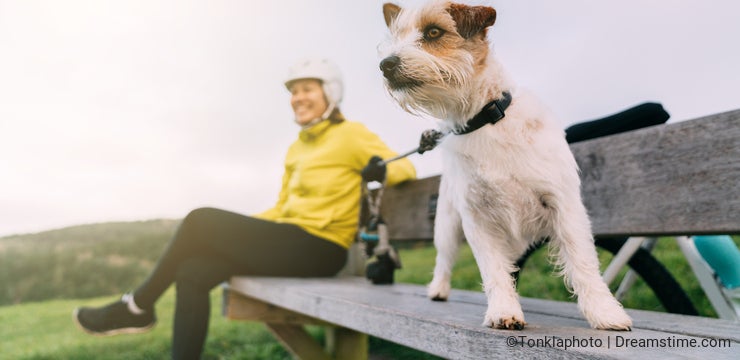 I don't necessarily have a plan in mind when I set out as to what I want to take photos of, I usually take it in my stride and keep a keen eye out for whatever picture opportunities might present themselves. Having said that, if you are visiting new areas, it's not a bad idea to do a little prior online research about that area you intend to visit, so you have an idea about what's available to you and how to get there.
The delightful thing about getting out like this is that I simply never know what I might discover, be it gorgeous skies and landscapes, or native and domestic animals – it is like a lucky dip awaiting me each time I set out on a ride, and I absolutely love it. I love the wind in my face, the fresh country air, the freedom, the scenery - and knowing my muscles are working hard to increase my heart rate, aerobic capacity and fitness.
Your choice of exercise may be totally different, but no matter what you do, there is always an opportunity for photos while you do it. If you love to hike, pack a backpack with a picnic lunch and your camera, and look for photo opportunities along the way. You can get even some great shots of your picnic laid out with a great landscape in the background.
If you're a jogger, take your phone along and use your photographer's eye to watch out for those special photo scenarios that are awaiting you – it might be a beautiful park or lake, but even in suburbia there are so many opportunities for photos – you can also use these moments to look out for editorial shots that you can upload. What's along your jogging route? Any interesting buildings? Other people out enjoying their exercise? Famous landmarks? A friendly dog that greets you from behind the fence each time you head out? You might come across a beautiful exotic car parked along your route, or people enjoying a coffee at a public cafe.
You may be a swimmer at the local swimming pool – there too, you can use your camera to grab some great images, either editorial shots of others swimming or participating in water aerobics, or the life guards who are always on the alert for swimmers in trouble. If you are swimming with a friend or family members, use the opportunity to take some shots of them and submit the images as commercial stock with a model release. Even a towel and beach bag with a drink bottle sitting on a bench waiting for their owner to return is potential for a useful stock image.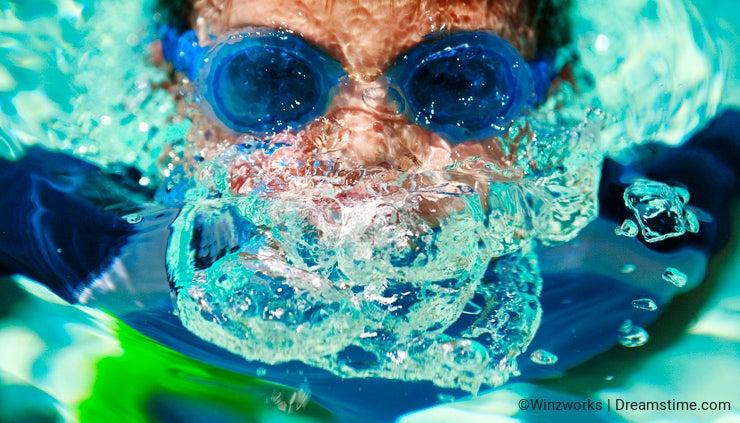 Perhaps you are a gym junkie – again, there are plenty of opportunities awaiting you for both editorial and commercial photography – think outside the box, you aren't restricted to photos of others exercising, you can use that time to take shots of gym equipment. Think of unusual angles to change your perspective...put your camera on the floor and get a wide angle shot – you will be surprised at how simply changing the shooting height of your camera can result in really impressive and interesting images.
Are you a golfer? If so, you have a wealth of great shots ahead of you – the beautiful, flowing landscapes of the golf course, or the people you compete with, and the equipment you use. Again, shots taken at a low angle make for great photos – get down and take a pic of your friends as they hit off the tee...or your opponent's shoes as he is about to putt the ball into the hole – get it all, the shoes, the putter, the ball, and the wide angle backdrop.
It doesn't matter what your choice of exercise is, there will always be photo opportunities for you to help you build your portfolio while you get fit. Just keep in mind that if you take photos in public places and they include people or logos, you will need to submit those images as editorial. If you wish to add to your commercial (royalty free) portfolio, make sure you get signed model releases for each person in your image. You can always clone out logos or branding from sporting equipment using a photo editor such as Photoshop or Gimp.
So, next time you head out to exercise, remember to bring along your camera – have a great workout, get some great photos and enjoy!
Photo credits: Boggy, Empipe, Lovelyday12, Tamara Bauer, Tonklaphoto, Winzworks.