Tip of the week: How to make your descriptions work for you - Dreamstime
A flower is never just a flower. It's a rose, a tulip, a peony, and even then, there are 150 species of roses and thousands of hybrids out there alone. And they all have a story to tell.
How does this relate to how images descriptions can make your images stand out? It's quite simple, just keep reading to find out more.
At the beginning of stock photography and royalty-free sales, we all titled our images Blue Sky, Red Rose, Waterfall, Beach, Forest and got away with it (and with sales) but, as the database started to grow, a simple description like this was no longer enough. So Forest became Green Fir Trees in a Forest, which made our images stand out more and garner a better search place, be more visible in a Google search and, subsequently, bring more sales.
However, the stock market has reached a point where the database is so massive that not even a description such as the one above is enough anymore. There are 5,700,000 results for a search on the word Forest on DT and 250,000 results for Fir Forest. So you see, it is very easy to be lost in the ocean of forests and trees.
The only way to stand out among so much similarity is to up your description game and this what I will explain in the next few points of this blog.
1. Be specific, be very, very specific
You took some really great images of this really nice waterfall and are ready to upload and sell it. But there are so many waterfalls out there, 452,777 to be exact, how do you make it stand out, how do you make buyers reach your exact image. You get specific. Your title will include the name and location of the waterfall and any other detail that might be important for the image.
Your description will include all of the above details, as well as additional info such as how to this waterfall, is reachable, technical details such as drop height or how it was formed, if the waterfall had any notable TV or movie appearances, if there are any myths about it. Aim to have between 40 and 100 words in your description, the more you can produce about your specific subject the more you will make it shine.
Let's take the following example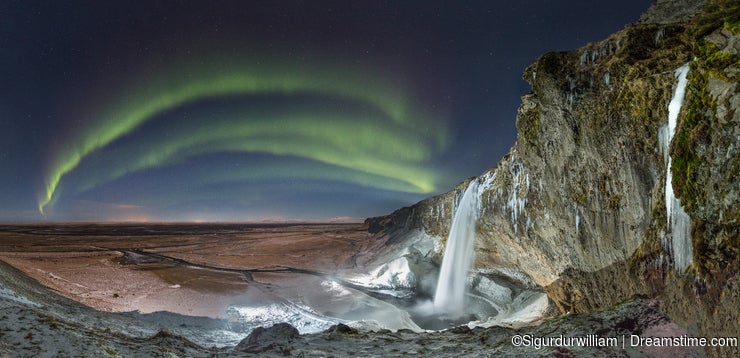 Possible title: Seljalandsfoss waterfall panorama with dancing northern lights during the night, Iceland.
Possible description: Panorama of Seljalandsfoss waterfall and the Aurora Borealis (Northern Lights) taken during a cold winter night with clear skies. The waterfall is located in the South Region of Iceland close to Route 1 and the road that leads to Thorsmork Road 249. It was a water drop of 60 m (197 ft) and is part of the Seljalands River coming from the volcano glacier Eyjafjallajokull. There is a small cave behind the waterfall that you can also visit. It appeared in an episode of The Amazing Race, the movie CKY2K along with music from singer Bjork and also was featured in a video for a Justin Bieber song.
2. Stay the course
While being specific and creating a story is good you have to remember that these images will be searched by buyers, not by someone in your family (not that your family can't buy it, but you won't know most users who do). While describing your images to the best of your abilities is key you also need to steer clear of very personal details such as:
- My hand froze on the shutter button while taking this image - it's not relevant to the story and no one will search it using such a premise;
- I spent 10 nights in the cold Polar night waiting for this image and a wild animal almost made me its meal. Keep this for an interview in a magazine when your image will have become famous but keep it out of a possible stock description.
Better yet, use the personal info to write a blog, tell other fellow photographers and enthusiasts about your photographic adventures.
Things that you can mention:
- Aurora Borealis forms during cold Polar nights close to the Arctic Circle
- The image was exposed for 2 seconds with an aperture of 2.8
3. Be original
While using Wikipedia/Google/forums or other info sources to search for specific technical details is inevitable you should avoid copying and pasting everything from there otherwise all images will end up with the same descriptions and you'll be back at square one. So try to change the words, move them around, use synonyms while also keeping the info accurate. Also, even if Wikipedia is the first result when it comes to searching for something there are lot of resources out there, don't ignore them, use them.
4. Just because it's in series it doesn't mean it can't stand out
Let's be honest, everyone shoots for quantity these days, so this means most of you will have series of images on a subject rather than just the best one to upload. But don't make the mistake to title and describe them all in the same way, that will only dilute them in searches and send them to the back of queue. Instead try to keep some elements that connect them, such as locations, but in the same time separate them with specific descriptions and details for each of them.
Long story short:
1. Be creative and thorough in your titles/description - especially in descriptions
2. Don't get personal but do get specific
3. Be original and don't copy from others4. Don't make all images in series look the same for the search engine
More examples:
It depends on how hot it is by how high it scores on the Scoville scale.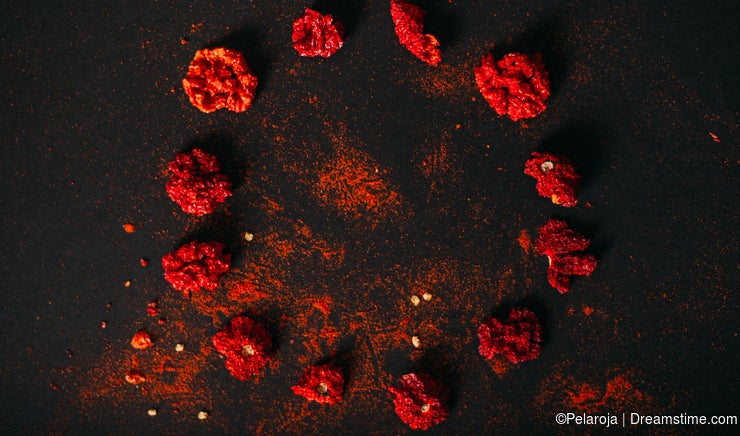 Possible title: Red Carolina Reaper dried hot peppers
Possible description: Carolina Reaper (Capsicum chinense)red, hot, dried peppers with flakes on a back background. This is the hottest pepper, measured on the Scoville scale, in the wold holding the Guinness World Record. It was developed by Ed Currie of South Carolina. It is a cross between the Naga Viper from Pakistan and La Soufriere from the CaribbeanIslands and has a gnarled and bumpy texture.
You might not always have Google or Wikipedia to help you, as might be the case with posed people images, but you can still be very through with your description as presented bellow.
Possible title: Woman doing yoga at sunrise on Campeche beach in Florianópolis, Santa Catarina, Brazil.
Possible description: Silhouette of woman practicing the yoga poseNatarajasana, or Lord of the Dance Pose during flaming orange, red and purple sunriseon Campeche beach in Florianópolis, at the Atlantic Ocean in Santa Catarina, Brazil. The surface of the water is calm and peaceful mirroring the woman and the small island in the background. A small wave can be seen approaching from the island.
Concepts are notoriously hard to be described in such a way that will attract buyers.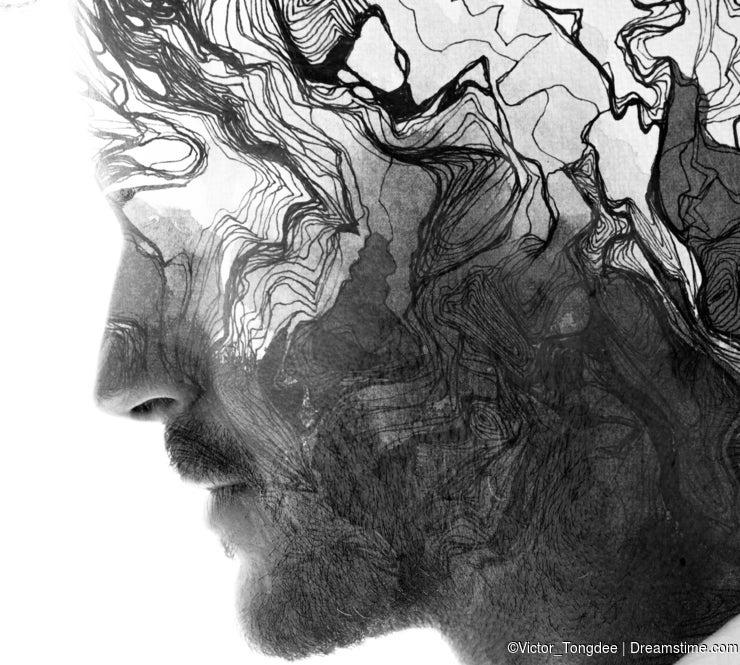 Possible title: Conceptual, artistic portrait of a man, sadness, thoughtfulness, depression can be implied
Possible description: This stylized concept portrait is created by combining photography with painting. The portrait, shot in black and white, is of a man with closed eyes, closed mouth, wearing a bit of a stubble beard, apparently deep in thought, with smoke like tendrils appearing towards the top of his head than can signify sadness, thoughtfulness, forgetfulness, depression or mental illness. It can also illustrate the pain of a migraine or headache.
Illustrations
Illustrations have a tougher time of standing out mostly because they can be very simple or repetitive but it doesn't have to be the case if you take the time to really describe what you put in it. Don't just write Set of Icons, instead explain what the icons are for and then use the description to name and explain each icon in the set, this way a buyer interested in specific icons will find your image first.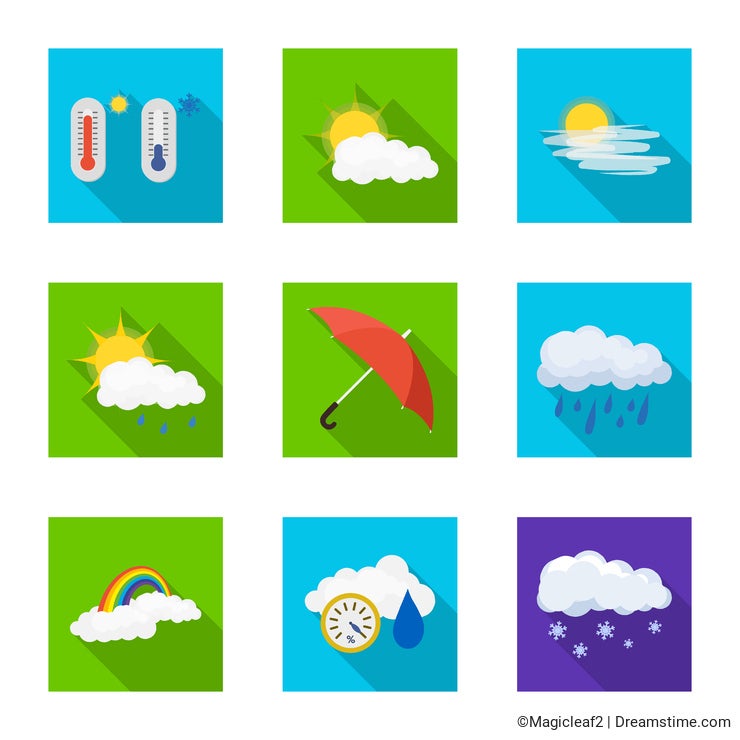 Possible title: Isolated objects of weather and climate flat icons
Possible description: Set of weather and climate colorful, flat, isolated icons over a white background, including: thermometer, sun and clouds,fog symbol, precipitation :rain and snow, umbrella, rainbow and atmospheric pressure icon. Available also in vector format
Even more examples: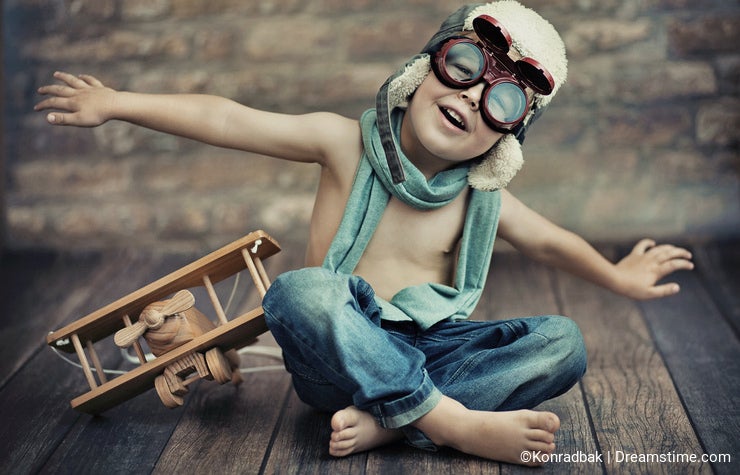 Possible title: Small boy dreaming of becoming aviator
Possible description: A small boy sits on the floor, next to a wooden toy plane, dressed in jeans and wearing aviator goggles. He's stretching his arms like flying, playing or dreaming ofbecoming a pilot one day. Possible concept of goals, playing, dreaming of a glorious future,childhood, ambition.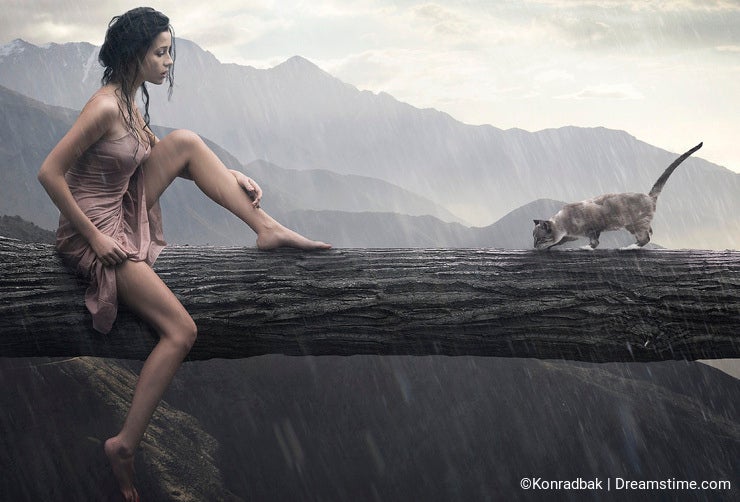 Possible title: Woman and cat on a tree trunk during rain
Possible description: Young sexy woman dressed in short elegant dress with bare feet isstaying on a suspended tree trunk while looking at her cat during a rainy day. The cat is slowlyapproaching the woman. Mountains and rain clouds are seen in the background. Possibleconcepts of loneliness, depression, harsh times.
Possible title: Allert Jack Russell dog
Possible description: Excited adult Jack Russel terrier anxious for a tasty snack. Jack Russells are a small breed of terriers, well-known for their high levels of energy, high prey-drive and high intelligence. The dog licks its nose with its huge tongue, thus amplifying the irresistible scent of food. Concept of alertness, positivism, reward in dog training, with various applications including dog food ads. Close-up image shot with wide angle lens, isolated on white.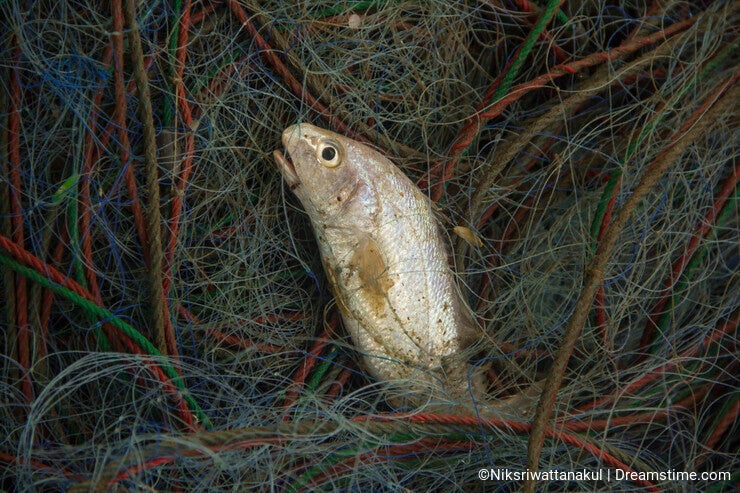 Possible Title: Dead fish caught in net
Possible description:Close-up shot of a small dead fish tangled in a thick, chaotic fishing net. Acontrast between the tiny size of the fish and the overwhelming amount of plastic threads,pointing out the excess ofplastics in our oceans as well as the dangers of over-fishing, causing the rapid decline infish population and the depletionof this essential food resource.
Photo credits: Christianherzog, Flydragonfly, Konradbak, Svitlana Babych, Piya Sriwattanakul, Katsiaryna Liuntova, Sigurdur Brynjarsson, Victor_Tongdee.