Tip of the week: Inspiration
Ever since I started with drawing my first picture, Like most of us, I have been inspired by things around me and photographer/artists around the world whose work I had the chance to come across. The deepest inspiration however has been nature and its beautiful abundance of variety. From dense forests to rolling hills, from deserts to beautiful beaches, from snowy Himalayan peaks that lie barren since forever to sprawling colonies of penguins on the arctic ice. Nature has always inspired me and so have photographers that work so hard to get that beautiful shot that you cannot get tired of staring at.

Inspiring photography sources:
Photos are like frozen moments in time, the moment that has gone by but captured by light, printed on paper or saved as data. While the media sounds technical, the art is almost immortal and reminds you as to what the moment at that place was. Some times it's a lucky shot, but most of the time its a planned conspiracy on part of the photographer who has cleverly got the best of the moments and the places. Careful planning for light and time along with composition can create some real masterpieces irrespective of what the subject is.
Since the 90s, I've really wondered where all these wonderful wallpapers come from, then the new found multimedia madness had spawned a lot of sites and helped people discover photos across the world with a click. It was a wonderful world of multimedia based computers and internet. CDs full of photos, webshots and tonnes of different collage as well as portfolios were accessible. This really inspired me and made me wonder how I can create something unique myself.
I do not really have favourite photographers but the work I come across, especially 3d art, nature photography, especially garden photography, wildlife, nature reserves and the kind. I found 3d art quite incredible in the way you could build your own little world and render. Earlier the task was handled by 3d plugins but now we have nature scene creators and terrain editors all in one. I really loved the work weta digital did with lord of the rings. How they made the graphics, how they merged the beautiful landscapes of New Zealand with a compelling script to create a series of movies that were as good as paintings. As late as 2009, I was really amazed as how regency and 20th century created a beautiful "Fantastic Mr. Fox". It was just like animated painting art. There have been many works of art like these that keep inspiring.
Inspiring Stock photographers and artists:
There are a few stock photographers who are really good at what they do. Some create incredible art and some create really targeted concepts. Some do both with quite a high level of precision, they really inspire. They also reinforce the point that stock photography can both be conceptual and artistic. You can find most of these artists in our editor's choice area. Artists like Skypixel, Grandfailure and others are quite successful in blending concepts with art. Also, when the concepts fits well and the art is compelling, it makes sure the piece gets some good sales.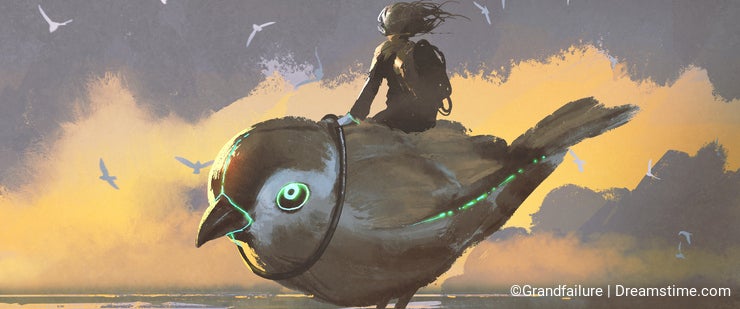 So what inspires you? Is it a photographer, an artist or another source of inspiration that gets you to pick your camera and get going.
Photo credits: Grandfailure, Ondřej Prosický, Skypixel.