Tips for a Better Fashion Photoshoot
Fashion photography is not for the faint of heart. It requires vision, style and hard work. Whether you are just beginning your fashion photography career or right in the middle of it, these tips will work for you!
Be Confident
Don't be afraid to tell your models exactly what you want. Fashion photography is creative and only you can convey your artistic ideas to your models. Let them and your assistants or co-workers know what the result should look like. Consequently, they will know just how they can help you achieve that. Don't lose your confidence!
Scout Out a Great Location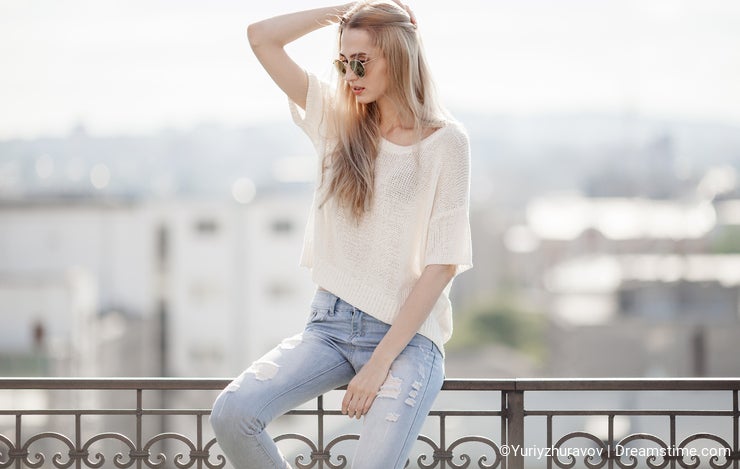 If you are going to do a fashion photoshoot outdoors, you need to choose a complementary location. Know the location before beginning the session. You should know what it looks like during certain times of day. Don't shoot a spring line with snow in the background. You may have to be a season ahead of the clothes you will photograph, but the location shouldn't give that away. Also, avoid a location that takes away from your subject. Choose a background that will accentuate the clothing, not distract from it.
Keep Lighting Simple
For an indoor photo shoot, less is more. Have an assistant available to adjust the lighting when needed. Photographer Martin Evening has a setup that produces a variety of shots. The main light comes from a softbox and he uses a small fill reflector to bounce light from below. Too many lights can overwhelm the photoshoot and limit the spontaneity desired from models in fashion photography. Just like Evening notes in his article, you can always brighten photos in Photoshop!
It's All About Aesthetics
Fashion photography needs to sell clothing. Engage your audience. Do people want the clothing and accessories you're shooting because of your photography? If not, you need to make them look desirable. Highlight patterns in the fabrics and make jewelry shine. The viewer should be able to see and feel textures. Aim to visualize the way the clothes are supposed to make you feel. Photographer Mark Delong shows a range of aesthetics in his work, from embracing bold patterns to moody and ethereal looks. The results are photographs that complement each featured fashion.
Make the Sun Your Friend
Some photographers are afraid of sunlight because it might wash out their subject. Don't fear the sun. It's the perfect natural light and you don't have to stuff it into the trunk of your car. Find open shade and use it as much as you can to filter out bright daylight. the sun can be a great asset, it's difficult for models to look into it without squinting. Have your model close his or her eyes for a few seconds, then open them at your command while you simultaneously take the picture. This saves the model from squinting at the sun.
It Pays to Have a Stylist
Hair and makeup is an art by itself. This can take hours of prep work before a photoshoot. Get a stylist who knows what they are doing, then keep them on hand during the session. Someone who can adjust make-up, hair and clothing in between shots will save you time when you edit your photos later. You could even get a stylist who will work for free for the experience!
Shoot, Shoot, Shoot
Fashion photographer Christine Szeredy, shares this piece of advice: "If you think you are the best you will start becoming worse because art is a constant development... The more you shoot, the more experienced you become." In other words, get out there and become a better photographer. Examine the pictures you take and sift through what you like and what you don't like. Then develop your own personal style.
Sometimes getting down to the basics is a good reminder of how to keep your photography fresh. Natural and simple lighting will make for the best sessions and it will complement both your model and the clothes. Save yourself some time by knowing your location. Be confident, develop your style and keep practicing!
Photo credits: Paultarasenko, Yuriyzhuravov.