You guessed it - I will talk about how you can take successful stock photos on your vacation. All you need is a camera and your eyes.
(in order not to offend anyone in this article I will only use my images for exemplification)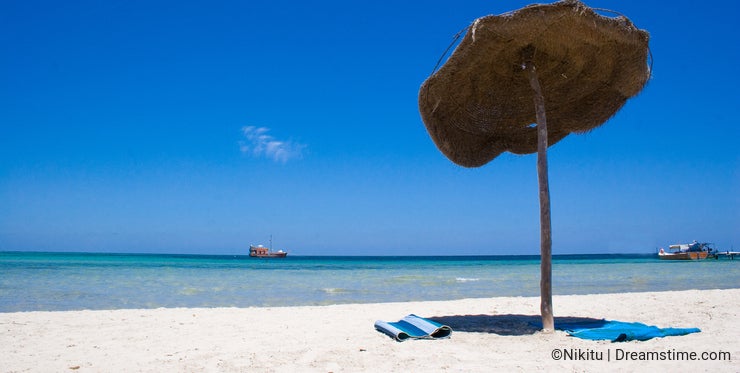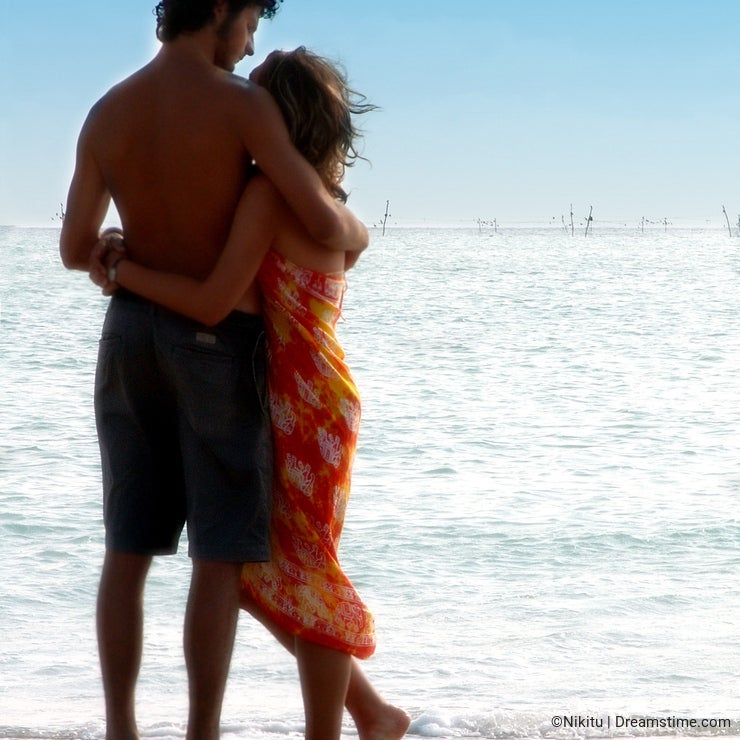 The main idea when making images for stock is to think stock - for example if I am on the beach and I want a stock photo I either look for a way to make a landscape with no people in it if the light allows me to, like in this picture with the umbrella, the white sand and the blue sea, or the one showing the shoreline (this was taken in rather remote location where there were very few people), OR I shoot an image with people, but also with a concept incorporated like this photo of lovers looking at the sea.
Some images will be successful for their great looks in terms of colors and composition, others for their concept. Of course you can't always be a photographic genius, for example this one is not such a great concept, the only thing that attracts is the colors but the composition is there, a medium image that might attract sales however.
What I am trying to point out is that thinking stock means, no harsh big shadows, no blown areas, compositions that are attractive, no misplaced objects or people and, if you do have people in the image, have a concept - simple portraits made in our vacations hardly ever sell.
This is a vacation portrait, but has a mood, has the sadness of saying goodbye and the angle of the shoot also helps.
All these images brought me sales thanks to concept and composition. For all the years I've been working as an editor I still can't decide which is more important in the end - concept or composition. Although the balance seems to be moving towards concept, then again, even a great concept won't bail you out of a lousy composition. So, you see, it's very important to have both, it's like the stock mantra, then come lighting, noise reduction and other things.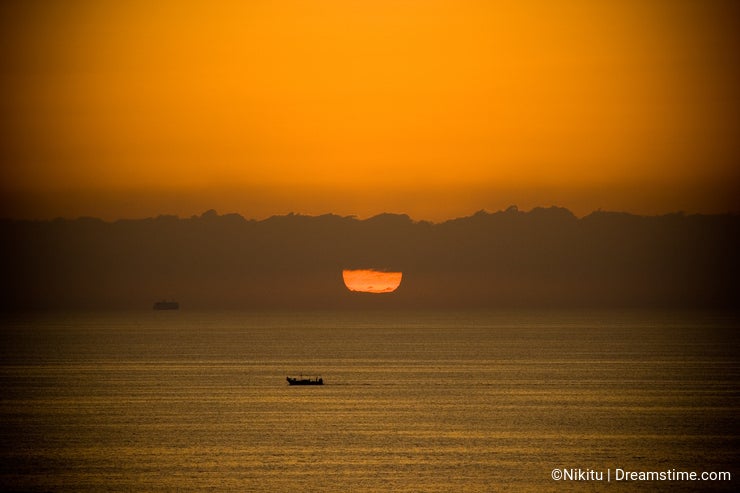 Another moment people shoot a lot is either the sunrise or the sunset. Again, composition is important - here on the left I have a sunrise. It is centered, but that small boat on the sea balances the composition; also the horizon should not be exactly in the middle, that kind of makes the image flat. Having something else other than the sun, sea and sky in your image will help it look more in 3d and less like a oil painting.

What you also need to remember is that when shooting a sunrise you have to set your camera on manual, or you will have the sun and the rest will be black, and that is not very appealing in stock. Actually, you need to try and have as little black as possible without blowing up the sky and the sun itself. Try more exposures for your sunrise, don't limit to one image AND use a tripod, or a big backpack, it will make your image straight, tilting horizons are not appealing ... at all. In this image, the waves are still visible even if the sun is barely rising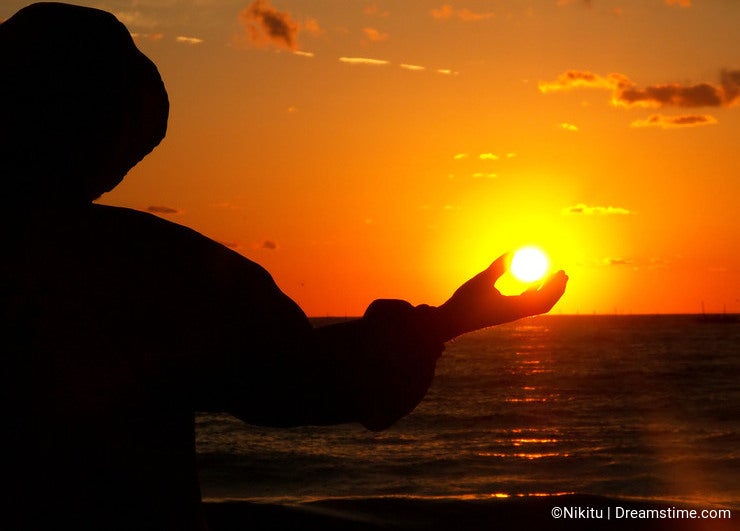 Be creative with the sunrise - here is an image that sells thanks to the very simple, yet very strong message, power, energy and man.
This last image, the sun goddess, is a composition of two images created in an editing software with layers and masks. I had fun doing it and it turned out ok in terms of sales, so don't avoid being creative.
When shooting the sunset, same things apply, color may differ a bit, depending on the atmosphere.
Other things that you can shoot are water sports, waves breaking or rocky shores, boats sailing, just make sure your composition and concept are there, don't tilt your horizon, this is the most frequent mistake in images taken at the seaside, and be careful with the light, shooting in midday might not be such a great idea.
And if you shoot portraits/people and the light is too strong, use the flash on your camera for fill; remember that you can turn your camera upside down as well; it might be odd but it will turn you holiday snapshot into a stock worthy image.
Happy shooting and to many approvals.