Tips to Protect Your Photography Equipment On-The-Go
Every photographer knows you have to go to where the good shots are. Sometimes, that puts you in some conditions that are less than camera-friendly. Water, weather, dirt, falls: there's a lot of things in the real world than can destroy an expensive camera. Getting the shot doesn't mean losing your equipment, however. With the right preparation, any photographer can keep shooting no matter what.
Protective Case
If you're going on an adventure, the last thing you want is for your equipment to be ruined before you get there. Rapid changes in temperature, overly wet conditions, even getting caught in the rain outside your hostel can put an end to a session before it even begins.
As carrying cases go, a waterproof, hard-shell case can be a traveling photographer's best friend. As a bonus, many are shock insulated with foam to protect delicate equipment in transit.
Lens Hood
There's a reason professional photographers keep a collapsible lens hood in their mobile cases. In bright conditions, they're great for blocking glare, reducing lens flair, and producing captivating photos.
They also double as a guard against bad weather. If the weather turns during a shoot, a lens hood can block rain and snow from settling on the lens. In addition to keeping the lens dry, it ensures a slight change in the weather won't force a cancellation.
Emergency Dry Bag
Weather is a common enemy to photographers of every type. Bad weather can appear expectantly, and rolls in fast. It doesn't matter if you're caught in a monsoon in the forest or a pop-up storm during a wedding shoot: bad weather ruins equipment.
Savvy photographers guard against this sudden misfortune by keeping several dry bags in their cases. Cheaper versions are simple plastic bags, but more secure options include treated canvas and other fabrics safe for use on camera equipment.
Battery Warmth
Cold weather can wreak havoc on a camera in a number of ways. Sudden temperature shifts can cause condensation, which can cloud up lenses and leave watermarks in images. More serious condensation can cause trouble for the circuits inside a camera.
However, many photographers forge their batteries are susceptible to cold weather. If the temperature is low, the battery's charge will drain more quickly. Even unused back-up batteries can become inert in extreme weather. Keeping the batteries close to your body isn't always the best option, but a few handheld chemical heat packs kept with storage units can keep all your spares charged in the worst cold.
Eliminate Dead Weight
Professionals and the most avid hobbyists accumulate a lot of equipment! Depending on the type of shoot you're going out to do, you may not need some or even most of it. Before you embark, take some time to consider your needs and the limitations of your transportation. Avoid the temptation to pack everything "just in case," or just to get it out of your spouse's way. According to Alhambra Storage Units, hobby-related equipment represents a large proportion of storage unit contents, because it frequently causes contention in marriages. Whatever your solution, remember the K.I.S.S. method of location-shoot preparation.
Get Out There!
While weather is the perpetual enemy, being prepared for it means never missing a shot.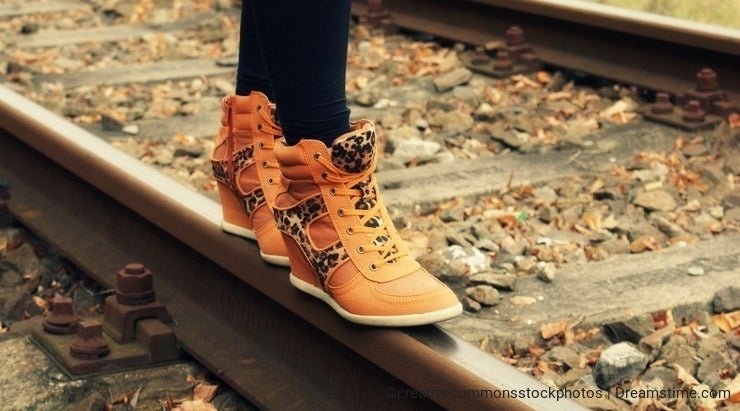 Photo credits: Creativecommonsstockphotos.