There are many things to consider when working with models. If you're paying for a model then time is literally money and you'll want to maximize what you get from the session. Even if you're shooting a friend or relative who is charging nothing, you're still investing your time and work into the project and will want to have something to show for your efforts. However, there is one fundamental thing you can focus on that will help you have a successful shoot, and that is this:
WHAT ARE YOU HOPING TO ACCOMPLISH?
Photographers who have little or no experience with models usually think of modeling as taking pictures of pretty girls. Bikini shoots with swimsuit models may sound like a great experience, but a portfolio of nothing but girls on the beach is going to generate only a small income.
First of all, models don't have to be pretty, young women. Models can be babies, old people, children, and middle-aged. People don't have to be fit and good looking. It all goes back to what you're hoping to accomplish. Models that are average looking can be perfect for your project.
So let's first decide on what we're hoping to accomplish. Let's say you're looking to do a series of images on caring for a baby. It's quite obvious then that the model you're looking to find will be a baby. Concepts you might want to shoot are changing diapers, games, learning to walk, diet and food, etc. Wait, what?! Changing diapers? Yes! Remember, in the world of online stock, you're looking to make sales and generate income. Concepts will always have a greater chance for selling. If you were thinking of just doing those cute, high-end baby pictures, think again! It takes a highly-skilled photographer to do those exceptional baby pictures but the thing is, there really isn't much of a market for baby portraits in the stock world. Nor is there a huge market for portraits of any demographic. Buyers don't need a picture of someone else's girlfriend or baby, they want a visual representation of a concept they wish to communicate to a niche market.
Now that we've decided on a baby shoot and will be creating concepts appropriate for that market, what's the best way to maximize the shoot? As with most projects, the more planning ahead of time, the more you will guarantee your success.
The first thing to do is to sit down with pencil and paper and to start brainstorming ideas for your upcoming photo session. If you're going to photograph the baby doing a diaper change, you're going to need diapers. Don't forget the baby powder and baby oil too. You're going to need a physical location to change the baby.
These are things you need to consider in advance. What props are you going to require? What kind of lighting is available at the shoot location? If you have your own lighting equipment, is there enough space to accommodate the lights? If you're using a tripod, you'll need space for that.
Your paper and pencil not only helps you to plan for your concepts and props, but it also helps you to script out the shoot. You write down details of shooting the baby and changing its diaper. Then you write down concepts for bedtime and taking naps. You also include ideas for feeding the baby. This is where a script really helps you to get the most out of your session. If you're photographing the diaper change and then put the baby into pajamas for sleepy time, you're going to waste time putting the baby back into diapers or other clothing to do the baby eating.
If you script out the shoot, you can do all the diapers shots in a series, then all the pajama shots, then baby in winter clothes, etc. You will be able to get more shots and concepts done in less time if you organize the shoot into a logical progression based on the props and clothing being used. Feeding the baby might be messy and you might want to save that for last.

Scripting out the shoot applies to virtually any commercial photo session you'll be working on. Organize the concepts in a logical order based on the props being used and what the people will be wearing.
Now that we've scripted out the shoot and have the concepts planned out, props lined up and in order, costumes set out, it's still two very different things to have everything ready to go and to to the actual shoot. Again, time is money, especially when you're paying for the model's time. Even if the shoot is highly organized, there are a few things you must keep in mind to be successful.
First of all, you, the photographer, is the Guy In Charge. The model is there to help you create your vision in what you're hoping to accomplish. The model will look to you for direction and instructions. Experienced models will make suggestions and will pose in ways you may not have thought of but you should still have an idea of how the model should pose. Body language is always important so you should provide direction on how the model should adjust their body.
You will get the most out of your model if you communicate how you would like them to pose. Sometimes you can pose your body to show the model what you want them to do. Posing yourself works well with inexperienced models because they will understand what you want. Experienced models will know what to do.
A photography session can be very dynamic and fast moving. Despite everything going in different directions, you will save yourself a lot of time after the shoot if you keep a constant eye on the details. Is the clothing the model wearing in order? It's almost impossible to Photoshop out a crooked collar. Is there any lint on the clothing? Do you know how tedious it can be to use the spot remover tool in post processing when the model has a good case of dandruff? Are there any stray strands of hair on the face or across the eyes? You can look at the face of a model and not see anything but stray hairs stand out a mile away when the image is on your computer monitor. And the hair style itself can shift greatly as the model re-positions as they're posing.
Speaking of post-processing, if you're not familiar with Photoshop or an equivalent software package, you really need to invest time into learning how to use photo editing software. In the world of stock the competition is horrendous and you need to be as good as the high end professionals if you want to squeeze out sales in this business. This goes double when working with models. Good looking, beautiful people will still have blemishes. Little girls may grow up into gorgeous women but little girls still scrape their knees and will have scars.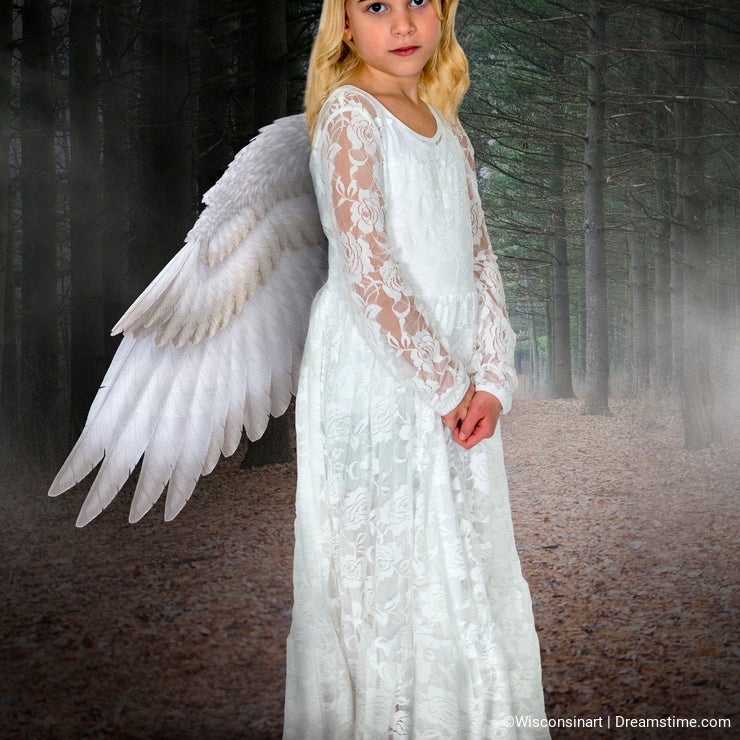 You may need to remove piercings and tattoos. Pretty girls may have stretch makes and C-section scars. All you need is one stray strand of hair to ruin a shot and if you don't have the software to fix it or the skill to use the software, then you will have wasted your time and your money.
While it may be obvious, you need to remember that models are people too. Experienced models can be shy at first or feel uncomfortable if things don't seem right. If you have little or no experience working with models, tell them up front, but let them know what you're hoping to accomplish and any other details. You may not have everything worked out with paper and pencil if you're still in the planning stage but it really helps to have some of the fundamental concepts worked out in your head so you can communicate what the shoot will be about. If the model doesn't know you they will be hesitant to just "come out take take pictures." Models get approached by people that have dubious intentions so if you have a professional attitude and a vision they will feel more comfortable for working with you.
If you have never worked with a model before you might want to start with a friend or relative. It can be an informal test shoot and perhaps with no concepts, just try doing some portraits. It will give you a feel for posing the model and help you identify areas that you need to pay attention to such as lighting and location. It is surprising how easy it is to make mistakes doing simple portraits outdoors. At the very least, a friend or relative can help with doing a preliminary test shoot for an upcoming photo session.
So those are tips working with models. Virtually anyone can be a model regardless of their demographics. "Real" people often make the best models for online stock. Looks and beauty can many times be a secondary attribute. Sit down and plan out the shoot with paper and pencil. What concepts do you want to create? What props and costumes will be needed? In what order should the images be taken to maximize the time? Pay attention to the details during the shoot. Minimize your post-processing by watching for clothing being out of place, and lint and stray hairs. Make sure the model is safe and comfortable. If you focus on what you're trying to accomplish, you will get the shots you planned for and achieve your ultimate goal: Sales!