To Macro or not to Macro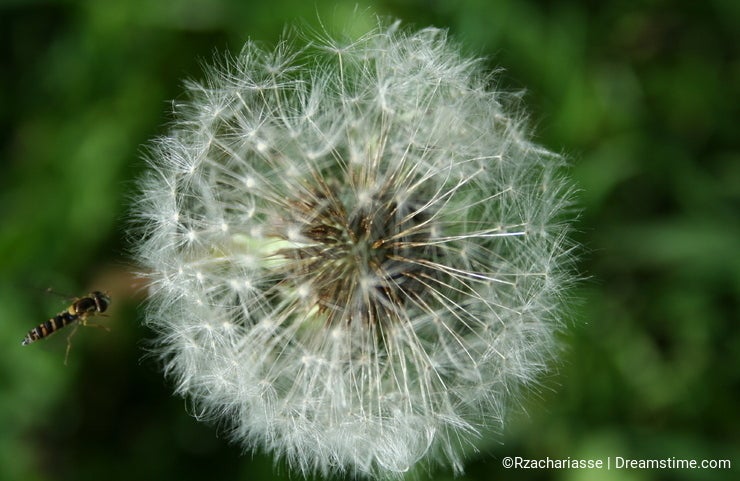 Some years ago I followed a course from a famous Dutch photographer. Well, he won some cool prices, but I didn't know anything about Dies Groot.
Until I followed the course that is. And I must say it was great to see so many like-minded people crammed together in one room, talking about photos in general and judging eachother works. I was scared about my showing my work, since - well - I love making photos, but I never considered craeting a job out of it. Luckily for me, they did like my photos. Phew. And the best part was that I learned to love macro photography.
The world we normally don't see is wonderful. Especially when you get a special bonus while making close-ups. The picture in this post is just a luckily shot, but I am really happy about it. I wanted the dandelion, but I also got a nice flying insect in my frame. So how about you? Do you have photos which turned out to be happy accidents?
Photo credits: (null) (null).