Suffering from wanderlust but don't know which way to go? Scratch your head no more, we have some awesome destinations for you that apparently are all the rage this year, according to the Lonely Planet guide.

1. Botswana
This South African country is mostly defined by the Kalahari Desert and the Okavango Delta, which turns into a lush paradise when the seasonal floods come in, but it's not just the national park trips that are a point of interest. In June 1966, Botswana became independent from England and the capital was established at Gaborone. This year, they are celebrating 50 years of independence. "Car park pimping" is a thing in Gaborone. Since the government imposed a 30% tax on alcohol and a nightclub closing hour of 2AM, the party moves outside.

2. Japan
A perennial favorite of travelers around the globe, Japan never ceases to amaze us. A country where you can smell, feel and touch history but in the same time get transported into the future and into a world you are likely to understand little but enjoy a lot. Anyone who ever saw a Pachinko can relate to this feeling. The latest craze would be the animal cafes, and we don't mean just the already obsolete cat ones but the insanely cute owl cafes. All we can say is, take a long vacation to truly enjoy the land of the rising sun, it's worth it.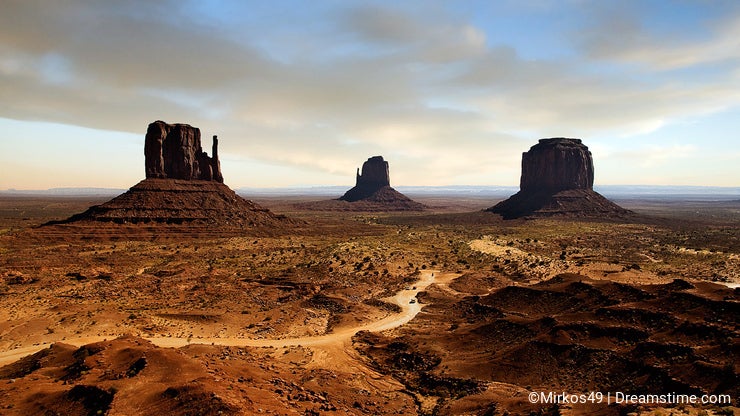 3. USA
On August 25, 1916 the American Congres issued the National Park Service Organic Act, thus creating the National Park service. Celebrating its centennial this year, it includes in its care places where magic can be seen and touched: Yellowstone, the Badlands, Zion, Shenandoah. And if you really aren't into nature and road trips or old trees, there is always New York, San Francisco, Seattle, Los Angeles, Miami, to mention just a few. 2016 is also the year of elections, so the political scene is hot with candidates that sometimes defy even the wildest of imaginations. A race that will surely not be missed by anyone with an internet connection.

4. Palau
The national congress of the country of around 21,000 people approved the Palau National Marine Sanctuary Act, which will see 80% of the nation's maritime territory designated as a reserve, which goes to show that being small doesn't mean you can't do great things. In 2014, President Remengesau was named a 'Champion of the Earth' by the United Nations. His message: 'The environment is our economy. The economy is our environment.' It's been a theater of war during World War II, conquered by Japan and the place of the famous Battle of Peleliu where U.S. Marines of the First Marine Division, and later soldiers of the U.S. Army's 81st Infantry Division, fought to capture an airstrip on the small coral island. Many artifacts of the 3 month desperate battle still remain on the island and in the the cave system used by the Japanese and they can be visited under the careful eye of tour operators.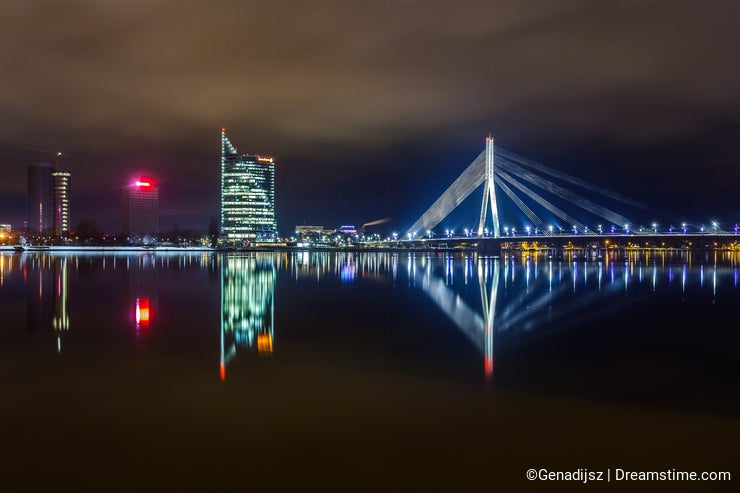 5. Latvia
It regained its freedom from the Soviet red bubble 25 years ago and, since then, it's been continuously growing and changing, successfully removing itself from the cold, harsh Communist shadow of the former USSR. Crumbling castles and manors hidden in the green, lush woods have been given a new life and turned into museums, inns and guest houses, while, in the capital of Riga, the former KGB headquarters hasn't been razed to the ground, but instead turned into a fascinating museum. If that's not enough to buy your ticket, we should mention the food, which is delicious and can be paired with a ticket to the beautiful Opera House.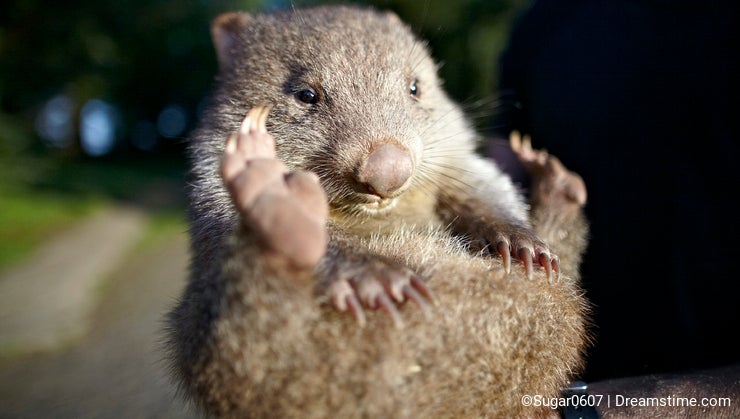 6. Australia
It's hard to say only one thing about Australia. Its territory is incredibly vast and fascinating to be able to touch just one single region. Go see the Great Barrier Reef and pristine Tasmania, both in great environmental danger. Just recently, a study of the reef has shown extensive bleaching of the corals, which start to crumble and die. Spend a few days in the sun-kissed Barossa Valley in South Australia and enjoy the local rich cooking and tasty wines. Visit the famous Bondi beach in Sydney or ride the world's longest straight railway, 478 km, the Trans-Australian Railway which crosses the Nullarbor Plain from Port Augusta in South Australia to Kalgoorlie in Western Australia. Try a barramundi curry from a food van and wash it down with a craft beer in an alleyway speakeasy. Dunno what a barramundi is? Well, guess now you have to book that ticket to Australia after all.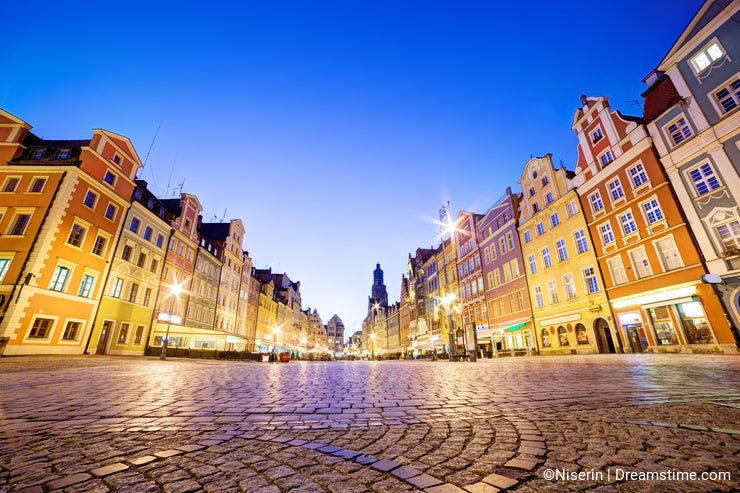 7. Poland
With Wrocław being named the 2016 European Capital of Culture, Poland's number of visitors will only continue to rise. Go to Krakow between May 20 -and July 31 for World Youth Day 2016, the second World Youth Day to be held in Poland, now as a tribute to Pope John Paul II, who was canonized on 27 April 2014. Live an unforgettable experience in the 135m deep Wieliczka Salt Mine, go photo hunting for bison in the Białowieża Forest, maybe the last remaining vast expanse of greenery that was once spread across the Great Europe Plain.
8. Uruguay
They had the "world's humblest president" between 2010 and 2015, Jose Mujica. He donated more than 90% of his income to charities that benefited poor people and small entrepreneurs and lived an austere lifestyle. Boasting high quality of life and probably the safest capital on the South American continent, Montevideo is a place where you want to be lost and never found. Great food and beautiful architecture will draw you out for endless walks.
If big cities are not your thing, worry not - there are beautiful beaches from the crowded nightlife of Punta del Este to the sound of the breeze and of the waves of Cabo Polonio and Punta del Diablo. Enjoy an asado barbeque and don't forget to sink your teeth into a morcilla sausage. Have a nice trip.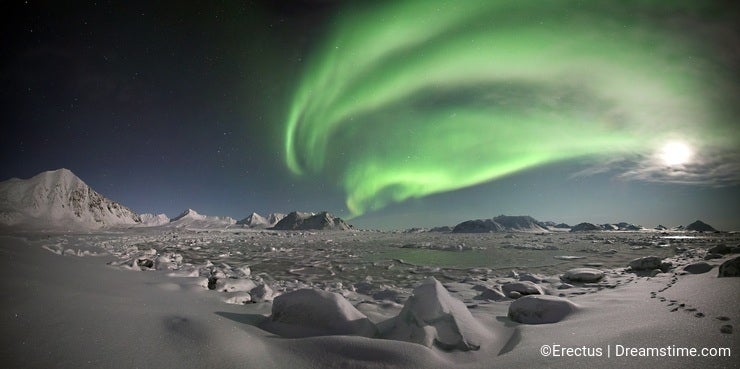 9. Greenland
Yes, it's that place where you need to bring you whole winter wardrobe with you and then some, but watching the midnight sun or the aurora borealis must be worth the hassle. In the age of global warming, finding such frozen beauty is rare. Greenland is 80% covered in ice and you can ride a sled that's drawn by dogs here. You can also go on a boat and marvel at the the gentle giants, the whales breaching the frozen waters of the far north. Lonely Planet recommends the town of Ilulissat as the iceberg capital of the world. Head here to see skyscraper sized icebergs calving in the Ilulissat Icefjord. You can even take a kayak to explore the deep blue freezing waters around them.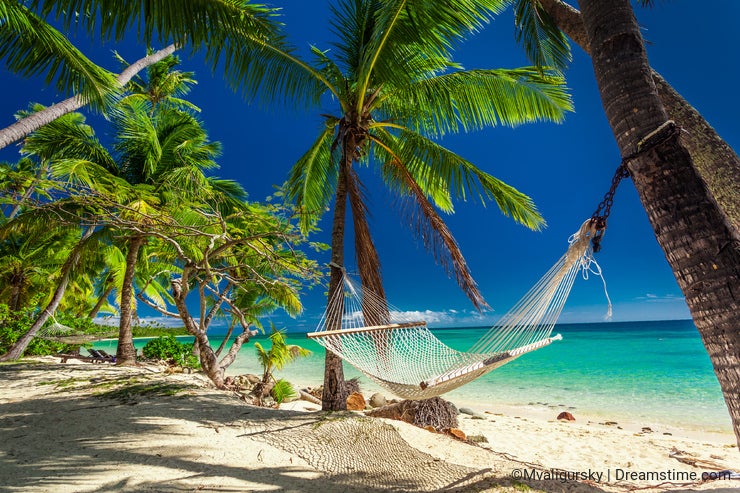 10. Fiji
Prepare to land in paradise and don't pack too big of a suitcase, you will certainly not need it here. But make sure to bring that awesome bikini you couldn't stop yourself from buying when snow was still melting on your street.
There will be a host of activities you'll want to try here - from sailing to snorkeling and diving and ending with the gentle strolls along the soft sand beaches. You can eat your dinner coming straight from the water, but don't load on it too much as you'll have to swim back.
Did we mention flyboarding is a thing here? You jump on a board and hover over the water, just like ... well, you know.
And last but not least on this list of 10 truly amazing place we'll add the home country of some of our editors, Romania. You don't need to take out word for it on how beautiful it is, you should come see for yourself, we have some impressive places and buildings here for you to see. We'll only mention a few so as to arouse your interest.
We have the biggest Parliament building in the world, the Palace of the Parliament or People House, situated in Bucharest, in Constitution Square at the end of a marble and stone fountain boulevard, a legacy from the Communist era.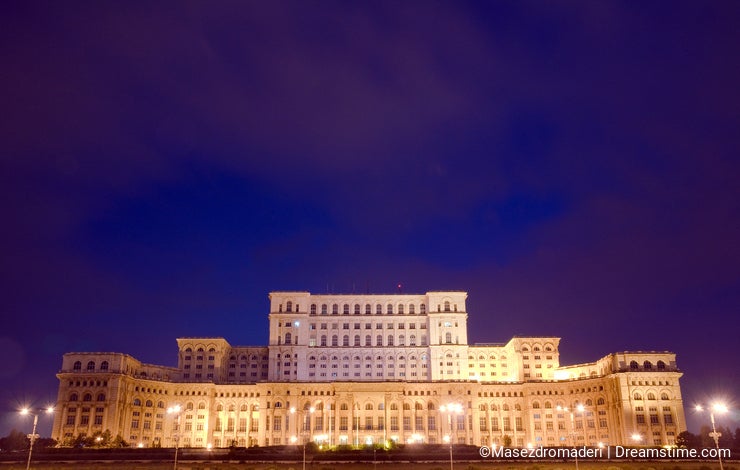 We have this little gem of a waterfall in Bozovici, Caraş-Severin County. It's called Bigar Falls and the creek which creates it springs from Anina Mountains.
You can read a more in detail account and a beautiful legend in this blog.
We have Dracula's castle, one of the most enduring legends and an endless inspiration for Hollywood movies. You can continue to feed the legend or learn more about Vlad Dracul, also known as Vlad the Impaler, by visiting Bran Castle in Brasov County.
And we're blessed with the Danube Delta, a priceless national park with flora and fauna found nowhere else. Don't forget to bring the mosquito repellent and you surely must try the fresh fish from the morning trip or catch your own if you're feeling adventurous.

There's a beautiful seaside at the Black Sea to catch a bit of sun and salt water and you can hike up the tall Carpathian mountain with Moldoveanu Peak being the tallest of them, rising at 2544m. Make sure to bring adequate equipment and supplies to climb up the mountains. We're also known for some really tasty, comforting food of the polenta with traditional cheese, sour cream and a fried egg on top, variety enhanced with crushed onion on the side and washed down with Țuică, a traditional, home made, fragrant liquor made only from plums. We're also masters of anything made with pork, as the Romanians have a saying you might begin to understand once you visit us: "There is no bird like the pork".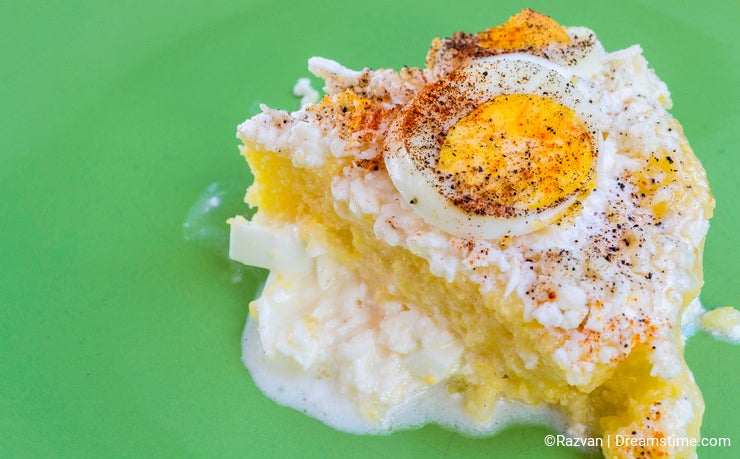 And with that we'll let you choose your next destination.
Photo credits:
Alexander Shalamov
,
Dantok
,
Daniel Boiteau
,
Efeather
,
Emicristea
,
Erectus
,
Genadijsz
,
Masezdromaderi
,
Mirkos49
,
Martin Valigursky
,
Michal Bednarek
,
Porojnicu
,
Radu Dumitrescu
,
Razvan Alex
,
Sabina Pensek
.