Top 5 beaches in Crete, Greece
Hi there! I want to share with you from my point of view the five most unique beaches in Crete island of Greece.
5. On the 5th place is Matala. Matala beach is located 70 km southwest of Heraklion. It is one of the most popular tourist destinations of Crete and certainly the most famous beach of Heraklion. It is famous for the carved caves in the rocks and the hippies of the '70s. The bay is a beautiful long sandy beach, 300m long, with fine gravel and crystal clear water.
4. On the 4th place is Vai. Vai is located 24 km East of Sitia and about 6 km from Palaikastro. The beach was totally unknown until the early 1970s, when a popular commercial for the Bounty chocolate with coconut was filmed here, using the magical background of palm trees. The beach has whitish sand and turquoise waters. In a few places, there are slippery smooth rocks, while on the opposite there are small islets that beautify the landscape.

3. On the 3th place is Elafonisi. Elafonisi is an island located close to the Southwestern corner of the Mediterranean island of Crete, of which it is administratively a part, in the regional unit of Chania.
When the weather is fine, it is possible to walk to the island through the shallow water. The island is a protected nature reserve. It is known for its pink sand beaches, created by tidal and wave-induced deposits of pigmented microorganisms living in a symbiotic relationship with native seaweed.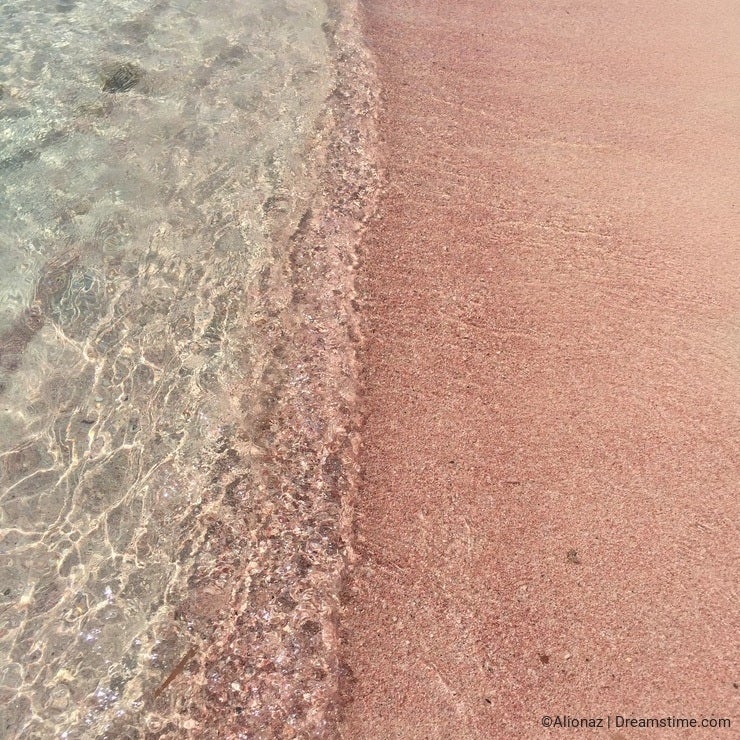 2. On the 2th place is Balos. Once you arrive to Kalyviani, you will follow the signs to Balos beach. It will be about 10 km bumpy road. Once you arrive at the end of the road then things
are getting even harder because you need to go through all the short paths to the beach. From the parking lot there is hike of 30 minutes on a foot path - mostly built as stairs - downward the beach. The view of the Balos beach is incredible spectacular and you will never forget it. While you're at the beach, you can enjoy the blue crystal clear waters.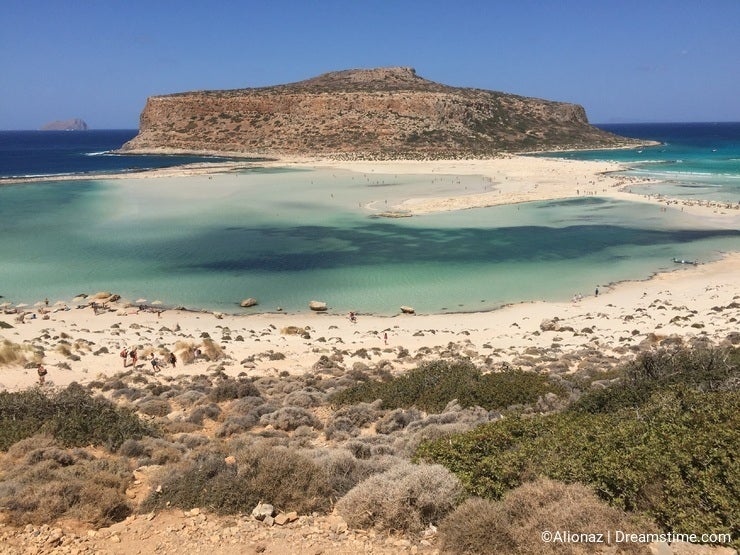 1. The last and the most beautiful one is Seitan Limania beach which is in the North-eastern region of Akrotiri. The name has Turkish origin, and it means Diabolic /Broken Ports.
The beach has gravel and sand and due to its inaccessible location, in the last few years it has become a more and more popular destination. Nature created three inlets between the steep cliffs of the peninsula. In one of them is located the well-hidden beach. You need to climb down the path and you will be at the beautiful beach of Seitan Limania.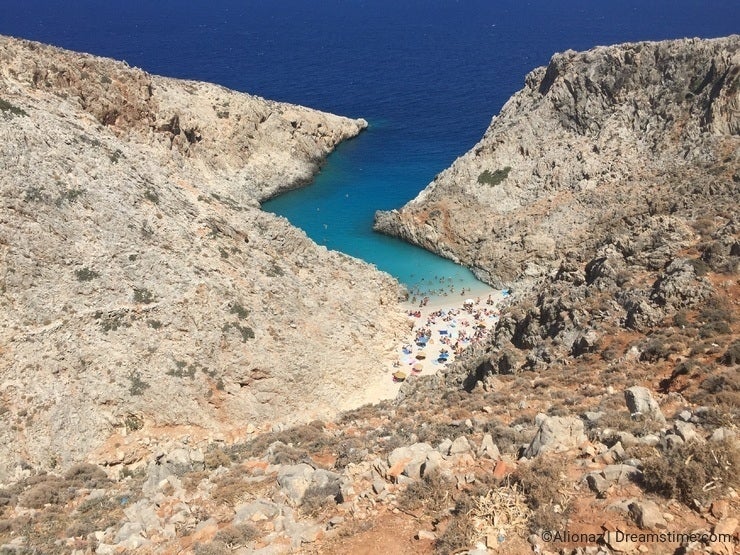 Photo credits: Aliona Zbughin, Anilah, Morten Normann Almeland, Björkdahl Per.