Brasov is a city in Romania and the capital of Braşov County. Brasov is located in the central part of the country, about 166 km from Bucharest.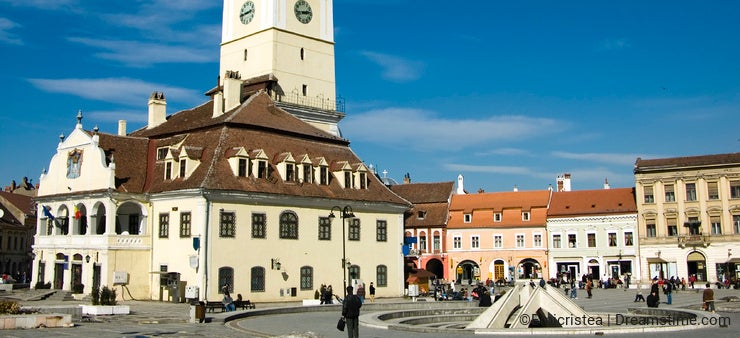 It is surrounded by the Southern Carpathians, and is part of the Transylvania region.
It is the largest city in a mountain resorts area. The old city itself is very well preserved, and is best seen by taking the cable-car to the top of Tampa Mountain (995 m), a beautiful lookout.
Black Church is a cathedral in Braşov, a city in south-eastern Transylvania, Romania. The Black Church,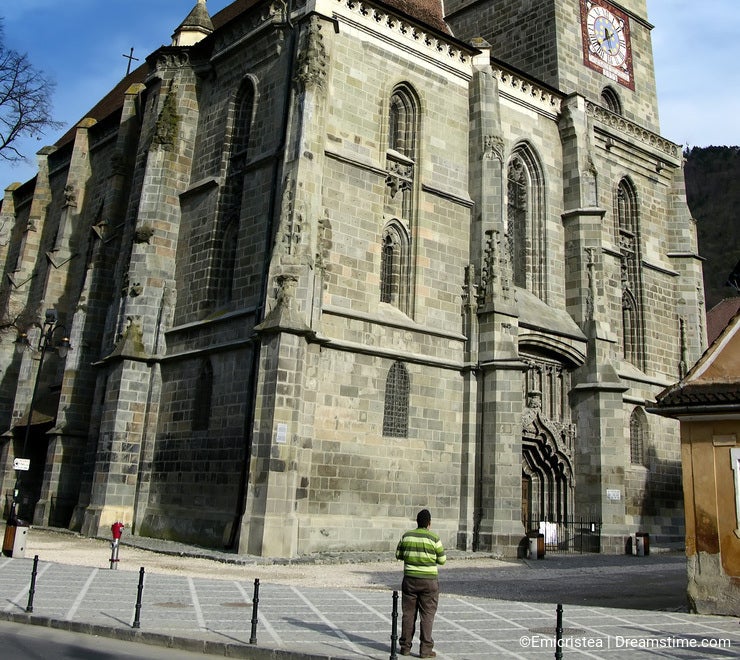 the largest gothic church between Viena (Wien) and Istanbul. The work began between 1383 and 1385.
Completed during the 15th century (soon after 1476), the church belongs to the final stages of Gothic architecture. The church was given its new name after disaster struck again in 1689, when the 'Great Fire, set by Habsburg invaders, leveled most of the town, heavily damaged the church, blackening its walls. Black Church is 89 meters in length and 38 meters wide.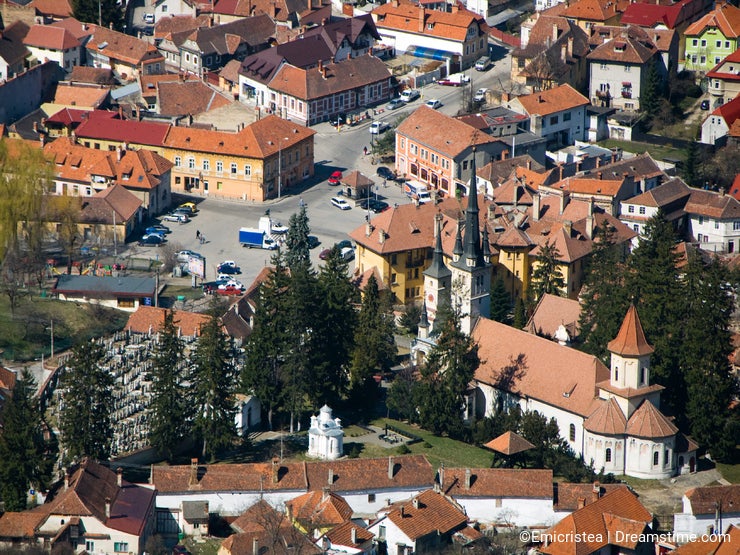 It measures 65 meters from the floor level to the highest point of its only bell tower.
Saint Nicholas Church is a Romanian Orthodox Church in Romania, dominating the historic district of Schei. The church was established in 1292. It was mentioned in a Papal bull issued in 1399 by Pope Boniface IX. Starting in 1495, the church was rebuilt in stone by the locals, with help from Vlad Calugarul voivode (prince) of Wallachia. More help was provided around 1512 by Neagoe Basarab. Initially built in the Gothic , it was later redone in the Baroque .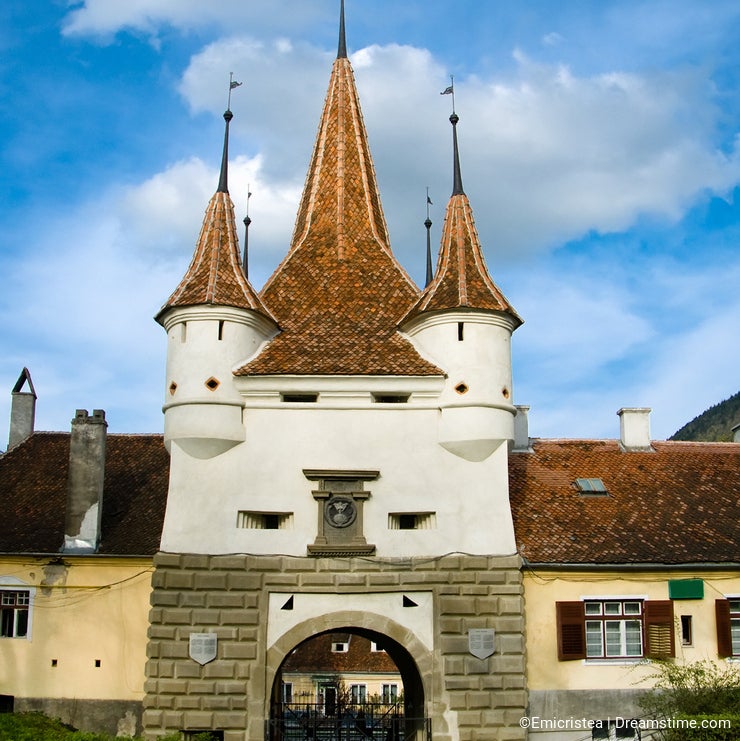 Ecaterina Gate was built in 1526 for the access of romanians from Schei in the fortress of Brasov.
The german name was Ekaterinentor. The tower of the gate is from 1559.
Poarta Schei is one of the two gates of the city, still existing. Was built in 1827, for entering of the Schei people in Brasov city.
Tampa is a mountain, part of the Postavaru Massif, located in the southern part of the Eastern Carpathians (more precisely in the Curved Carpathians) and almost entirely surrounded by the city of Braşov.

Its elevation is 955, almost 400 m above the city.

The mountain is mostly made up of limestone formations, having risen up gradually from the earth's crust.
Most of the mountain (1.5 km